Archive for February, 2011
Since 2006, I've been learning about social media analysis—as a business, a set of technologies, and a set of business practices. If you read the blog, you've seen some of what I've figured out. Along the way, my professional interest in the information value of social media activity collided with some of my other interests, which has led to a rough draft of a strategy that I'm modestly calling Omniscience.
It's too early to publish the whole framework, but I want to share a few foundational thoughts that are shaping the way I look at things. I find myself referring back to these every day, whether the topic is business, current events, or long-term futures. As you read through the individual elements, think about how they interact.
Everything is connected.
A drought in China, floods in Australia, turmoil in the Middle East—which could affect economies in the US and Europe? Right. All of them. Cause-and-effect relationships circle the globe, and they don't respect the arbitrary domains of knowledge that we create. Energy, climate, economy, politics—they're all connected, and so is everything else.

Everything is uncertain.
Any useful prediction has an element of uncertainty that we like to ignore. It's easier that way, and anyway, uncertainty is interpreted as weakness. A better approach is to embrace the uncertainty—evaluate it, and consider the possibility of unexpected outcomes. Do you bet everything that you're right?

Think and, not or.
I see so many topics framed as false choices when the right answer is probably all of the above. Explore with and, focus with or, and never stop exploring.

Only one future.
We like focus, but focus projected into the future is tunnel vision. We have only the one planet. Everyone's predictions—on technology innovation, business growth, sovereign debt, energy supply, climate, demographics—have to play out in the same world. Everything is connected and uncertain, so predictions interact, even (especially?) when we would prefer to deal with one topic at a time.
Yesterday, I hinted at some of the other stuff I'm working on. This was the starting point. Wait 'til you see where it leads.
One of the first people to see the Omniscience framework suggested that I read The Black Swan, just in time for the Arab Spring uprisings that threaten so much of what had been described as "stability." Perfect timing.
I had a really interesting discussion the other day with two very experienced creatives from a large London network agency.  'All the digital stuff is great, but where's the excitement?', one commented.  I asked him what he meant. Surely there's enough excitement to go around at the moment I thought, what with the entire world's media industry gradually being sucked onto a single IP platform. But then I understood.  He was talking about excitement beyond the technology itself.  Of course, if you are involved in anyway at all these days in the vast bubble that is the technology business, you'll have all the excitement that you want. However, if the ins and outs of Silicon Valley basically sound like a lot of geeks talking about widgets, technology offers all the thrills of a cold bath.  So, as the man said, where's the excitement?  Chatting around the subject we came up with a few examples of 'big' brand ideas using creative technologies that were genuinely exciting.  Many of the usual suspects were included.  Then we moved onto why there were so few ideas to choose from.  One of the creatives ventured that it was because clients still can't see, aside from PPC, how they can measure the value of online channels.  This meant that they wouldn't put any significant investment behind a digital idea, even if they thought it was fantastic.  So there is a tendency for ideas in traditional media – that can be measured or have the perception of measurability – to gain priority over ideas in new digital channels and snaffle the big budgets.  And, unsurprisingly, an OK idea with $10m of backing is likely to outperform an amazing one with a budget of $20k and lots of goodwill.  The traditional ideas almost always look more effective because they have the inherent advantage of…
…guaranteed reach-and-frequency baked in.  And this creates a vicious cycle that perpetuates into the next planning session and brief.  
Or in other words, the marketing industry has reached a chicken-and-egg situation where the client asks for some brilliant digital ideas and gets them.  However, he can't work out how to measure their effectiveness and reduces the budget to a comfortable level where it doesn't matter too much if the idea flops.  However, in doing so, he immediately hamstrings the promising digital campaign.  Then he takes the budget he wanted to put into digital and buys some more ratings on TV or OTS outdoors, where he knows a measurement system is in place, even if it's one he doesn't have enormous faith in.  The result is the limp execution of a potentially effective digital idea and even greater brute force added to an OK traditional treatment that goes onto achieve cut-through just by being absolutely enormous, compared to its titchy digital cousin.  
So how does this situation change we asked?  What would break the chicken-and-egg riddle?  Clearly, spending more money on digital ideas would help.  When wishing to compare a digital versus a traditional campaign you at least have to give them both a level playing field by providing the same resources.  However, in reality this is probably unrealistic, as no one wants to be the guinea pig who splashes valuable marketing dollars around in various types of vague, albeit enlightening, experiments. And indeed, that may be a very simplistic answer to a complex problem.  
What seems more promising is to start viewing digital and traditional ideas as totally complementary and not in competition with each other.  For example, whilst the digital execution of the campaign-we'd-all-like-our-campaign-to-smell-like was certainly novel and experimental, it stood on the shoulders of a massive above-the-line investment, with all the advantages that brings including budgets for casting, scripts, locations, post-production and of course mega-media.  Would the online campaign have worked as well without that upfront above-the-line investment? 
Or take that other digital programme that graces the deck of a million powerpoint slides – Nike+.  To my mind, that online service was successful because it was built on top of the gazillions of dollars Nike had already spent building its brand and creating credible grassroots relationships with running clubs and races around the world. Only as a result of this investment was sufficient trust created to let people feel OK about uploading highly personalised details of their exercise regime, location and even heart rates to what is, after all, just another private American MegaCorp; the Fortune 500 shareholders of which measure success by the size of their dividends, not the geekiness of their CMO's advertising campaigns.  
So maybe talk of chicken-and-egg, level playing fields and digital versus traditional is the difficulty itself.  Just by framing the problem as, 'which of these very different things is best,' we are doomed from the get-go.  However changing this outlook is not straightforward. Particularly when you have siloes within the global advertising networks over which digital and traditional executives continue to snarl at each other.  Or at a macro-level while Silicon Valley, Hollywood and Madison Avenue park their tanks on each others' perfectly-manicured lawns and fire off legal salvoes.
So where is the excitement?  I think this quote, albeit from a while back, from Nike's executive Roberto Tagliabue tells it own story : 'As of February, 2008, Nike+ members have run over 50,000,000 miles, logged over 14,000,000 runs and issued over 450,000 challenges.  We created the world's largest running club at nikeplus.com. 40% of community members who didn't own Nike+ ended up buying. That is pretty tangible.'  No internal wranglings there about the value of one channel over another.
The excitement is where it always was.  In the concept, idea, creative treatment and the use of all the tools available to bring the campaign to life in a way that improves a brand's performance and business.  There are just more tools, which should be seen as a good thing – not an opportunity to create an opaque new hierachy of effectiveness.  All easier said than done I know.  But maybe a better place to start than a navel-gazing exercise about the technical effectiveness of media investment econometrics; a discussion that serves only to send right-minded consumers (aka people) scampering for the safe haven of their PVRs, ad-blockers, BitTorrent feeds and social sandboxes, just to avoid another mauling at the hands of a brand that forgot long ago who really pays the bills.
B2B, your market is PRIME for mobile—in fact, with skyrocketing rates of adoption among decision makers, mobile equates to a veritable "lifelines to their livelihoods" for professionals. View the 4-minute video below for more insights.
Also, an entire archive of video clips is here and a B2B mobile-marketing content archive is right here. Email subscribers, please click here to view the video clip.
B2B Mobile Marketing: Lifelines To Their Livelihoods

---
• B2B Social Media • B2B Mobile • About CK • CK's Web Site • Services • Contact CK •
Business has always been organized around people. However, in the last several decades, with the onset of mass marketing and global commerce, somehow too many marketers lost sight of that truism. It was too easy and at the same time too difficult to remember that business begins with the personal. In the past decade, along came the internet and with that new ways to connect with customers in a digital environment. And it was a very good thing. However, the cries from the C-Suite often were not where's the beef, but where's the $$? My friend Jamie Turner wrote a bout that addresses that issue. In our interview I challenged him to answer his own question .. "How do you make money with social media?" Jamie Turner is the Chief Content Officer for the 60 Second Marketer, the online magazine of BKV Digital and Direct Response. He is also the co-author of How to Make Money with Social Media, which is available at fine bookstores (and a few not-so-fine bookstores) everywhere. @60secondtweets Diva Marketing/Toby: Before we dive into this interview, let's set the stage with a question I often ask, "What does social media mean to you?" Jamie Turner: Several years ago, someone I respect a great deal named Toby Bloomberg introduced me to social media. One of the first things she said to me was that social media was about having a conversation. I've always been grateful for the insight you provided me from the very start. That said,…
I've been mentoring college students for about eight years; it was never a planned thing, just my personality. I like to teach. I like to help. I like people – well, most of the time. And I like to give back as I was lucky to have great mentors throughout my career. I'm lucky to have the patience – for the most part – for that type of thing.
And that's part of why I prefer working with students and the newly graduated – often times, they aren't lucky to have a champion. It's also why when someone emails me with 5 or more years of PR/SM experience, I make a few recommendations but am not as giving with my time, because if you are at that point in your career you should have your own networks, own knowledge of recruiters, and have your own mentors.
Now, a handful of the women I've mentored through the years are amazing people. These are PR professionals with social media skills that I would hire in a minute. These are people that I think are the pinacle of the profession, at different levels in their careers, who will be running things in the industry. And I'll be proud of them as if they were my own family, as I do think of them as family.
Through that mentoring, I've
become
involved
with #HAPPO
. The concept, the idea of HAPPO is admirable: helping out other PR pros network and get a job. The economy is bad, and we've all been hurt by it. Some of the best PR people I know searched for jobs too long, while some of the worst PR and SM people I know are gainfully employed or have transitioned themselves into "thought leaders".
Unfortunately, at times, the reality of HAPPO is either a "look at how great I am because I'm helping others get jobs" or "K, I tweeted #HAPPO, where's my job?"
So what has happened is a bit of self-interest and a bit of self-entitlement. New graduates and others think that by merely posting #HAPPO!!! (or other hashtags) on a tweet, that the jobs will come to them and they should be hired, because dammit, they ARE social media geniuses because they're the digital generation!!!
That one is a good fallacy, though. The digital generation understands the tools – but that's it. In reality, many are dangerous as they do no get the big picture of how public relations and social media work together. Nor is there an understanding on how to push back on a client, how to protect them from doing something bad and destructive in social media, or a complex and advanced understandig and knowledge of a little something called strategy and tactics.
PR is not an easy profession. We are always top 5 for stressful professions. PR wears you down, as you're under attack from all sides: clients, agency, press/analysts/social media. But it's one of those things that people love: the ability and chance to tell a story, do some good.
But the missing the point of HAPPO – no one is entitled to anything. It's a hard job finding a job, harder than the job itself, so be thankful for those that help you along the way. And don't think that just because you send an email you're owed something. Respect the other person's time, energy. If that part of HAPPO continues to be ignored, the people that are giving of their time will reevaluate where they are putting their efforts. As they should.
HAPPO chat is tonight from 5.00 – 7.00 PM EST / 2.00 – 4.00 PM PST. Just follow the #HAPPO hashtag and start networking, making connections and being a valuable part of a community instead of just being a remora.
Over the past year one of the most persistent questions asked by clients and in the online space is:
"How do I measure social media?"
Several people like Katie Paine and Olivier Blanchard, whom I respect have books coming out on the subject soon. IN fact, Katie Paine's is available today and Olivier's is available for preorder (buy it)!  Also, I wrote a primer as a chapter in Geoff Livingston's upcoming book as well.
Here is the secret to social media measurement – it isn't all that different from regular communications measurement. It all starts with a SMART objective, a strategy and rigor in keeping track of the campaign and its results.
I am giving the presentation below with Alice Brink, who specializes in more offline type of communication measurement, today for the Houston Chapter of IABC.
Fred Wilson posted a simple request yesterday and got an amazing response. He wrote that he was experiencing Blogger's Block, and he asked his readers to suggest topics. The response? Over 360 comments (so far), suggesting and discussing more topics than Fred will be able to write about in a year. Obviously, people—a lot of them—are interested in Fred's opinions. I think this is great, and every blog ought to do it.
As I see it, asking the question invites two main risks: you might get no response, or people might suggest topics you don't want to write about. As for the former, I've invited responses that never came. While it's not fun, it doesn't leave a scar. No response means that the post didn't land with your readers, so they're unlikely to remember any of it.
If your audience is interested in something you don't want to write about, that probably tells you something you need to know.
Why are we here?
I sometimes wonder what people really want or expect from this blog. It accomplished its original goal a long time ago, and now it's a blend of what I'm finding around social media analysis and other topics I find interesting. The list posts tend to draw a lot of traffic, while the thought posts (where I think the real value should be) mostly don't.
Increasingly, I'm working on new topics that might surprise you if you think I'm interested primarily in marketing. I haven't yet worked out how much of that I should include.
Now for the scary part
I think every blogger could benefit from hearing what readers want more of. So, what do you want to see from this blog? Don't leave me listening to crickets.
And if you have your own blog? Tag, you're it.
Photo by WSDOT.
These are the 25 tips I gave at my SearchFest presentation today. These are from the heart, based on my own personal screw-ups over a 16-year career (so far) running my own agency.
Running your own agency is like wrestling with a s–t-covered bear. You may get mauled and eaten. You may win. But at some point, you're going to get smelly.
Cash is king. Business 101, folks. Revenue is not cash flow. Income is not cash flow. Cash, in the bank, is what you need. I find the best business model is to make more money than you spend.
You are not a software company. Don't try to run your agency like one. Whether you're one person or one hundred, you have to be set up to handle multiple projects, priorities and goals at once.
You are serving clients. Clients often have these things called 'questions'. They'll want 'answers'. Plan for interruptions, and be ready to respond fast. You need a sprint-and-pause workflow that will let you do that.
Document everything. At Portent we have a sort of knowledge base called the Fat Free Guide. It's an internal blog that holds what we learn about

SEO

,

PPC

, client care, time management, analytics and business in general. It also includes step-by-step how we introduce new clients to Portent, how we run a typical project, etc.. We update it often, and try to keep it somewhat organized.
Reinforce learning. If someone comes to you with a question, and you know the answer is in your company's knowledge base, ask them to go find the answer there. Don't be a jerk about it. Just reinforce learning.
Teach all the time. Every 2-3 weeks we have a 1-hour training at Portent. You must—must—do the same. But there's more to it than that. I would argue that one of your biggest jobs should eventually be teaching your team. I'm not there yet. But I hope to be.
Hire for brains, not skills. I've hired a lot of people. The ones who don't make it are the ones who try to tell me they're 'experienced'. Hire people who are sharp. They'll learn and grow with you.
Hire for honesty. There is no place in business for liars. If you think there is, you can leave now.
Hire the intellectually curious. You want folks who are enthused about learning.
Hire for emphathy/emotional intelligence. Someday, you'll have a week where, if you talk to one more client, you're going to rip off your clothes, run out of the office and stagger gibbering down Main Street. Before that happens, you'll want people who can talk to clients for you. That requires smart, curious, honest people who also know how to listen.
Have a sense of mission. I don't mean a mission statement. I mean that your business goal can't just be 'make more money'. Money's great—it's how we buy stuff. But it won't keep you and your team motivated forever. I'm all about making people better communicators, and then teaching them to use that to improve their lives. What's yours? Don't worry if it seems corny. It is corny. It's corny as hell. So's wiping out polio because it hurts kids.
Root for the home team. Don't forget you need to market to your own team, too. They need to know why your company is better than the one down the street: Because of them.
Delegate for efficiency, not for speed. It's easy to hold onto tasks and projects because you know you can do it faster. While you can do it faster, you're hurting your company's efficiency. Your time is far too expensive. If you can successfully delegate and teach others on your team to perform the task instead, you've just invested in future efficiency. You can now focus on your core jobs.
[The next two are adapted from a book by Patrick Lencoini – The Four Obsessions of an Extraordinary Executive It's worth a read.] Build a good leadership team. I don't mean you have to go out and hire an executive team. I've never seen that work well. You know what happens when you hire an executive team? They come in and fire your ass. They bring their own biases, feelings about how things 'should' be done, and a desire to impose their own beliefs about a 'right' way to do things. That's not what you need. You're building your own company. Instead, build your leadership team from the inside. Encourage the folks who show leadership potential. Challenge them, and coach them. If they leave, shake their hands and feel good that you helped their career. But more likely they'll stay because they're getting to learn a ton. Those people become your leaders.
Foster organizational clarity. As soon as you hire 1 person, you're going to end up with conflicts. You won't agree on stuff. Companies live or die on their ability make decisions. That requires that everyone knows their job, who their boss is, and the sense of mission for the company. Those three things mean that: Decisions will be made and enforced; there's accountability; there's a fundamental belief that drives those decisions. This sounds really mushy, I know. I used to roll my eyes at it. Go ahead. Then do it anyway. Create an org chart with your first hire. Update it as necessary.
Manage the tug of war. There's always a necessary tension between people at your company. That's fine, as long as it's in the open. Your job is to keep everyone in-bounds, as far as conduct, clarity and intelligent decision-making.
Don't be the 'cool' parent. It's really hard to be a boss. Sometimes you're going to have to fire people, or criticize their work, or make an unpopular decisions. Then people look at you like you're an asshole. Grow a spine.
Don't be a psycho. On the other hand, you're not Simon, either. Praise when someone's praiseworthy. Criticize calmly, if you can.
Beware the stupidity ambush. Sometimes, there are days when everyone at the company, including you, will drink from the stupid fountain long and deep. You'll totally lose it. It happens. Apologize and move on. (note – my leadership idol: Adama)
Pick a toolset and use it. There are some remarkable

SEO

toolsets out there:

SEOMOZ

, Majestic, RavenTools. Pick one and use it. Get your whole team using it. It will save you huge amounts of time.
Automate reporting. Reporting requires that you pull together tons of stuff. Traffic, rankings, link counts, etc.. It's a pain in the ass. Automate it. Learn to use the import functions in Google Spreadsheets and/or Excel. Learn to use the APIs. If you use something like RavenTools you can automate your reports complete, and have 'em e-mailed to you. That's how you scale. Otherwise, you practically have to add a new person every freaking time you add a client.
Be nimble. But not too nimble. Outsource what you can. But in my book, you can't outsource your best creative, quality link building, onsite

SEO

and such. You can outsource basic copywriting, if you don't care about the quality. Depends on whether you someday want to have serious, big clients, or you're content working for the Dunder Mifflins of the world. Your work will follow you around. Do it on the cheap, that'll follow you, too. Outsource accounting. Outsource office cleaning. Competitive link research? I don't think so. Link bait creation? Only if you're an idiot.
Don't fart in public. When a client rips you off (It'll happen) you're going to be really, really angry. Same goes for disagreements at the office. Be careful what you say on Facebook and Twitter.
Encourage your team to argue with you. If someone disagrees with you, let them have their say. Don't ever stifle folks. They'll provide perspective you could otherwise lose. Of course make sure they know it's your prerogative to disregard their advice. That's life.
Take it personally. Anyone who reads my blog knows this one: People will tell you business is nothing personal. Yeah, whatever. It'd damned well better be personal. Do you think Steve Jobs takes business personally? Bill Gates? Damn right they do.
Other stuff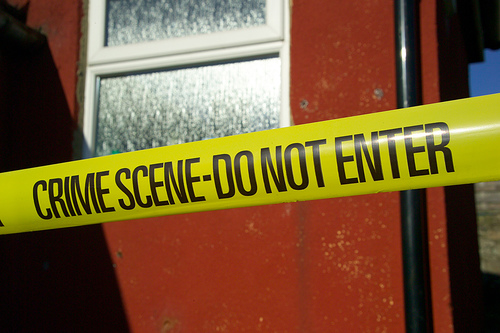 Image courtesy of freefotouk.
In the last post on participation I talked about the after thought issue that dogs many participatory campaigns and three easy steps to engagement heaven. I now want to deal with the second issue, the performing monkey syndrome.
The trouble with most participatory campaigns is that they simply ask too much of people. That is not to say people won't go to extraordinary lengths to be part of something that you create but this happens only in exceptional circumstances and when the rewards for doing so make the effort worthwhile for that group. Over a thousand musicians learned the music for our Josh's band project (part of the T-Mobile campaign) and then turned up in locations around the country to play it and record a single with him. Big effort but big reward for those taking part and a project that didn't seek mass participation but used a relatively small group of participants to create more passive content for the broader audience. Gatorade Replay is of course another campaign that asked a lot of the original participants but still got the effort and reward equation spot on.
However, it seems most people designing participatory campaigns give no thought to whether the reward outweighs the effort – these people are the 'task setters'. Instead of thinking about how best to inspire people or to help them through the brand's activities, agencies and clients think only about the tasks that they can set for people as if they were performing monkeys. You can here the phrase "what can we get people to do?" echoing throughout the agency corridors rather than "how can we entertain people or give them something useful?"
And I wonder whether this is exactly the point.
In the good old days teams wrote TV commercials that they found funny, found pieces of music to use that they loved, wrote headlines that moved them and used art direction they found interesting. In other words they authored work for themselves rather than thinking too much about what the audience might find funny, entertaining, shocking or interesting. Then the rest of us would go off and find out if other people shared their tastes whether in the viewing facility or the real world. Outsiders constantly criticised creatives for writing for themselves, but that's what worked its their instinct that led to the work we loved and love the most.
However, this instinct for what is good seems to be absent when it comes to building interactive campaigns. I'm not saying its totally absent, there are still really exciting campaign ideas coming out but they seem few and far between. Whether from lack of confidence or lack of experience this creative instinct doesn't seem to be particularly prevalent in the murky world of participation. Task setters are far happier to demand actions and activities from people that sound cool but in which they themselves have absolutely no interest in taking part. It's almost the complete reverse of the tried and tested approach.
The best participatory campaigns and activities seem to be those that involve people in ways the creative and account team personally couldn't wait to take part in themselves. And to be honest that seems to be only useful test worth considering on these ideas – do I want to do that? Not would someone else want to do that?
And if you don't, don't ask anyone else to.
Once upon a time, we used to watch TV by appointment. Families gathered together around a tiny screens – screens that were even smaller than our current laptop screens – and share the experience of watching a program together. Even earlier than that, families used to sit around their radios and "watch" their favorite comedies, dramas and adventures.
Whether it was the Jack Benny Show on radio or the amazing Thursday night lineup on NBC in the 1990s, for the better part of half a century, we enjoyed entertainment when the broadcasters decided we should. What's that, you say? You work on Thursday nights? Sorry, but that's when our show airs.
To a certain extent, the VCR solved that dilemma, but it was cumbersome and required a commitment from the user. With the advent of the DVR, the process is much cleaner – no piles of tapes, no flashing 12:00 – and viewers can skip over the commercials quickly. Now, with streaming video from the likes of Netflix and today's announcement from Amazon, the option of play-on-demand is more diversified and available than ever. We can watch programming when, how and on which devices
we choose.
Such a variety of choice – being able to view programs on devices such as phones, netbooks, laptops and tablets - fractures our communal viewing habits. Whether we're commuting, passing time while waiting to meet someone, or simply curled up on the couch, we have own own screens – and many of them. Long gone are the days of a single screen around which we could gather to watch our favorite program.
What's Old is New Again
But there's something interesting happening at the same time. While one might expect these fractured viewing habits to lead to more isolated experiences, new communications platforms and technologies are making it possible for us to recapture this collective experience. In a comment on a Facebook post regarding a Freep article ("TV watchers look to Web for instant analysis, laughs"), I called this the "digital living room," in which we have the ability to have a shared experience once again.
One recent Fast Company articles point out how appointment TV has returned, because of none other than Twitter. If one watches the flow of commentary and topics that trend up during popular shows, it's easy to see how viewers are sharing their experience with each other and offering their own stream of commentary. Fans who have TiVo'd their programs had better steer clear of Twitter while their favorite programs are on, lest they have a barrage of spoilers come their way. Indeed, American Idol and Dancing With the Stars winners are usually blurted out on microblogging sites first. In another article, Fast Company called Twitter TV's killer app.
I actually had this experience first hand a few months ago. PBS contcted me and asked that I host a live Twitter chat (promoted through my other blog) during the premiere of a much-hyped new show. The statistics were impressive, showing a very healthy interaction in a limited time period around a very specific subject. Viewers were able to have questions answered by an expert, and they collectively shared their enthusiasm and surprise throughout the course of the show and afterward.
Okay…so?
What does it mean for brands?
The fear of skipped ads has been palpable over the last few years. Advertisers are spending more and more of their budget trying to be creative and break through the clutter. What's to bring a brand back into the conversation?
One way would be to capture the moment through a chat on Twitter. By selecting some high-profile Twitter user in your brand's niche, you'd have a credible authority who is able to hold a convincing and intriguing set of conversations around your product.
For additional technology resources, platforms like GetGlue, Miso and IntoNow provide alternatives for a variety of devices and for a variety of entertainment content. Each give viewers a chance to connect and share – but more importantly, services like this give brands a chance to connect as well. I can just imagine a brand that integrates a creative and interactive element around a television program that involves one of its products – either as product placement or as an ad – and requires some action of the viewers. Ideally, this interaction would take place beyond the 30 or 60 minutes of the program and continue into some other meaningful engagement.
Technologically, these are exciting times. When the technology allows us to reclaim some of the round-the-fire element of our humanity, it's encouraging that we're not simply living separate yet connected lives.
What do you think?
Image credit: brizzle born and bred (Flickr)
–