Archive for the 'advertising' tag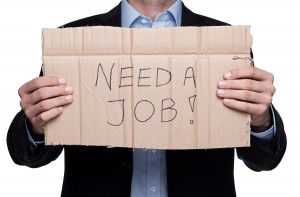 I was recently contacted by a college student who asked if he could interview me for one of this classes.  One of the questions he asked is one I get a lot, so I thought I'd share my answer with you here.
If you aspire to be in our business — I hope it helps.  If you're already in the business — what did I miss?
What advice would you give to anyone who was aspiring to enter the field of advertising?
Yikes… there are lots of things to know but here are some of the biggies.
You cannot do it alone so surround yourself with really smart, good-hearted people who you can count on.
The day you stop learning is the day you begin to become irrelevant. There is always more to learn.
Before anyone will give you their business, they need to know you care about them/their company.
When you make a mistake (and you will make a ton) be very quick to call attention to it, own it and work like a dog to fix it. And never forget to say I'm sorry.
If you help other people whenever you can, when you need help – there will be someone there to offer it.
There's nothing wrong with making money. Don't be ashamed to charge what you are worth.
Owning your own business means that when times are tough, everyone gets paid but you. So be very smart about not overspending your money and build up a nest egg for those tough times.
The smartest person in the room is not the one who knows all the answers. It's the person who asks the best questions.
When I hire, I don't worry too much about the degree the person has or things like grade point averages. I can teach them about marketing but I can't make them honest or hard working.
I look for people who have a passion for helping other people. I hire people who volunteer their time, have a passion for a cause and instead of whining about it – do something about it.
I definitely want good writers, no matter what position they might fill. In today's business world, with email etc. – everyone needs to be able to communicate clearly and be well spoken, both in face-to-face encounters and in writing.
I also look for someone who gets that our business is not 9-5 and isn't going to freak out if they have to work late or over a weekend. Our business is very demanding and depending on what's going on with our clients, we can put in some incredibly long, grueling weeks.
I also want someone who is willing to do "grunt" work. In a small agency, everyone pitches in and does what it takes to get the job done. If I can stuff envelopes or whatever – so can they.
I want someone who is a self-starter, a lifelong learner, a reader, someone who is funny, ethical and someone who resonates with our company's core beliefs, which are:
Passion cannot be ignored.
Breakthrough thinking breeds breakthrough creative.
The guys in the white hats do win.
We take our work seriously. Ourselves, not so much.
Send to Kindle
Does this sound familiar?
When you're looking to buy a product or service, especially as a business, there's a list of must-have features. A/B split testing. Dolby Surround Sound. Retargeting. If a product or service doesn't have the features that you or your executives read as "must-have", you give it a pass.
Does this sound familiar?
When you're in product development, you have a laundry list of features that the best in class competitor has, and you're comparing it to your own. At every turn, things that actually need to get done get bumped in favor of things that the sales guys and gals say they must have, or else they won't be able to sell the product at all and the company will go out of business. (sometimes in those exact words)
These are the two edges of the checkbox marketing sword – marketing to either meet or find a laundry list of features for products and services. They're both dangerous to your marketing, both dangerous to your company, and incredibly damaging to your bottom line. Why? A good portion of the time, checkbox marketing is simply a waste of time and money, for both the buyer and seller.
For buyers, do you need the features? Do you even know what they do? For example, much is made in the mobile space of NFC. NFC is touted by some vendors as being the next big thing in the mobile marketplace and any smartphone that doesn't offer NFC features is clearly behind the times, according to those vendors. Question: without Googling it, do you know what NFC is and how it would benefit you on a day to day basis, or is it just another checkbox that a vendor is saying you need?
For sellers, do you need to provide the features, or can you save limited resources to develop something worthwhile? Once upon a time, I used to help sell email marketing services. One of the mandatory checkbox items was A/B split testing. Every vendor, every service provider needed to provide this checkbox feature or else you were non-competitive. RFPs asked for it. People asked for it during demos. Yet when I looked in the usage logs of thousands of customers, fewer than 1% ever used the feature. It was a checkbox that did not benefit 99.2% of the customers who demanded it and paid for it, yet received no benefit from it.
Checkbox marketing gets even more insidious when executives make decisions to flat-out lie in order to hit those checkboxes, to misrepresent features in order to say, yes, we have that, but in fact the feature doesn't exist. Eventually, you get badly burned on it, but it's amazing the number of companies that do this.
Is there an antidote? Absolutely: buyer education, on the parts of both buyer and seller. If you've got a checklist of features that you believe are mandatory, you'd better be able to map each feature to a business process or personal process that has meaning and impact in your life. If you can't name how a feature is going to be useful to you immediately, then chances are it's not going to be. Cross it off your list of must-haves.
If you're selling a product, take the time to educate your customers and prospective customers about what features do and how they are used. As an example, food companies include free recipes on nearly every ingredient-like product they sell. Pick up a bag of chocolate chips or flour or cake mix and see how many recipes they cram onto the packaging. Help your customers understand not just what features come in the box, but why those features might matter to them. Help them to be better at their jobs, and you'll help insulate them from checkbox marketing that could sway their loyalties temporarily (but long enough to affect your bottom line).
---
If you enjoyed this, please share it with your network!
---
Want to read more like this from Christopher Penn? Subscribe now:
---
Marketing White Belt



Basics for Digital Marketers
is now on Amazon & B&N

I recommend & use:

SEOMoz SEO software.
I recommend:


for small business incorporation.
---
The post Beware of checkbox marketing! appeared first on Christopher S. Penn : Awaken Your Superhero.
HasOffers, a startup that helps mobile app developers see which ad efforts are actually paying off, is announcing that it has raised a $9.4 million round of funding led by Accel Partners.
The company was founded in 2009 — the product that it initially built, and the one that's still highlighted on the HasOffers website, is a system that helps ad networks and agencies manage their performance-based programs. (Those agencies and ad networks include Bucksense, Tapjoy, and Sponsorpay.)
However, CEO Peter Hamilton said the team realized that mobile advertisers were facing a similar problem, so it built a product called MobileAppTracking, allowing developers to see where app installs, engagement, and purchases actually come from. So as publishers run ad campaigns, they can see which social networks, publishers, and ad networks are giving them the best results, and they can adjust their efforts accordingly.
Rich Wong, the Accel partner who's joining the HasOffers board, definitely sounded more excited about the mobile side of the business when I spoke to him today. (Wong's past investments include Google-acquired AdMob and Angry Birds-maker Rovio.) He said "some of the biggest spenders in the Accel portfolio, people who are on the cutting edge of doing customer acquisition," such as HotelTonight, Spotify, and Trulia, were already using MobileAppTracking. (Other customers include Yahoo, Zynga, Pandora, and Square.)
Wong also argued that the company is part of towards a broader shift in mobile advertising. He said the industry's first phase, was the early "walled garden" period, followed by a second stage dominated by ad networks like AdMob, Quattro (acquired by Apple), and Millennial (now public). The third, current phase is all about the shift to programmatic buying — in Wong's words, "the machines are taking over." In this phase, developers are running campaigns with a wide range of different sources, so they need a better attribution system.
And that system needs to be independent of any of the existing ad networks, so it can measure all sources of traffic effectively. After all, Wong said, many networks have their own attribution systems, and while they might work fine, publishers probably don't feel entirely confident that AdMob's can report accurately about one of its competitors, or vice versa. That point about independence came up repeatedly during our conversation, with Wong emphasizing that HasOffers is a software business, not a company that's selling ads.
"One of the reasons we're able to do what we do with over 150 ad networks and publishers is that we're not competitive with them," Hamilton added.
Until now, Hamitlon said HasOffers has been bootstrapped and profitable, with 79 employees, so it didn't necessarily need the money. At the same time, he said the mobile ad tracking product has really taken off: "We saw an opportunity to put our stake in the ground as the attribution analytics platform, and we didn't want it to pass us by." For now, that means continuing to invest heavily on the technology and product side of the business.
In addition to Accel, RealNetworks founder Rob Glaser and Founder's Co-op partner Chris Devore also invested. (Glaser and Devore are both based in Seattle, as is HasOffers.) Even though HasOffers is a bit older than your normal Series A company, and even though Accel has a separate fund for investing in bootstrapped, mature companies, this specific investment came from Accel's early-stage fund: "Even though it has characteristics of a 'growth-stage business', we looked at it as an early-stage Series A."
After announcing its deal to acquire Tumblr for $1.1 billion, mostly in cash, Yahoo today started to lay out some of the details for how it intends to make use of the property while trying to stick to its promise "not to screw it up." Expect more advertising by next year as well as more Tumblr content on Yahoo properties, but more of a cautious step as to how Yahoo will deal with some of Tumblr's more NSFW content.
Here are some of the more interesting details revealed in the call:
What are Tumblr ads going to look like? Tumblr apparently made only $13 million in revenues last year but CEO David Karp apparently thinks the site is "ready" to make more now that it understands its users, according to Yahoo CEO Marissa Mayer. But she also noted that they will be working from a challenged position, not just because of user resistance but because Karp himself has been "skeptical" about online ads.
In the conference call, Mayer made an early reference to how Tumblr would be able to make good use of Yahoo's advertising technology, in ways that fit Tumblr's so-far successful, image-based, quick-blogging, youth-oriented format — what she called "native advertising formats."
As one example, she pointed to an ad format that Yahoo launched at the end of April, in-stream ads that it runs on its news pages. "On Tumblr we feel we can monetize in ways that are meaningful and add to user experience," she said. She cited the Tumblr dashboard, or as she called it, the inbox for the blogs you follow. "Today Tumblr already does some ads in that feed. We would like to look at that and understand how to introduce more ads where the ads fit the expectations and follow that form and function." She also noted that Yahoo may possibly work with bloggers to provide ads that will be run with their permission.
On top of this, expect to see more search ads: there are also plans to integrate Yahoo's search functionality into the site as well. "We think there is a complelling search story," said Mayer. "Their body is 50b posts and 5 billion posts of original content so search is already vast. We see an opportunity to integrate with search and provide that. That's one area we are excited by the acquisition."
Throughout this, a focus on trying to be Tumblr-centric about whatever Yahoo tries to do there. "It's not a choice between creativity and monetization," insisted Mayer.
So when are those ads coming? CFO Ken Goldman said that ad revenues from Tumblr will be "modest" this year — the acquisition is not expected to close until the second of of 2013 — but that they will "ramp up" in 2014 "and beyond." "We do think those revenues will start monetizing materially [and] will contribute to revevenues in 2014 and beyond," he said on the call, "not just standalone for Tumblr but also incrementally, helping Yahoo to growth."
Porn? The NSFW, notorious part of Tumblr was never referred to by name, but an analyst did ask about what Yahoo, while courting mainstream brands to market to that attractive Tumblr audience, would do about content that is not "brand safe". "The richness and breadth of the content… is what makes it more exciting," enthused Mayer. "In terms of addressing concerns around brand safety we need to have good tools for retargeting." [Another acquisition, methinks? In any case, no outright announcement that Yahoo intends to get rid of all those sites that Tumblr has more or less accepted into the fold.]
Mayer continued: "Tumblr is now at the point that they do know what it is and what makes sense to monetize in way that is tasteful." She also mentioned due diligence but also something else, effectively implying that Yahoo will figure out a way of getting around the NSFW content and serving ads where they want them to go, because that's what the advertisers want: "There are a lot of marketers eager to participate in Tumblr platform and the demographics," she said.
What does the $1.1 billion "substantially in cash" mean? Goldman noted that it's effectively an all-cash deal, save for some shares in Yahoo for David Karp. He also noted that Yahoo still has "ample cash" for more acquisitions and investments, to the tune of about $6.2 billion. These will not likely be along the lines of Tumblr in terms of size. "This is an exceptional company and team," she said of Tumblr. At 300 million monthly unique users, Yahoo is paying about $3.67 per user for the acquisition.
Complementary properties. Mayer made a lot of the fact that Tumblr and Yahoo actually fit "really beautifully together," like South America and Africa, in her words. In addition to Yahoo skewing older and Tumblr skewing younger, "We are strong on sports, finance and news; Tumblr's strong on architeture, travel and fashion. We need great tools for content publishing and creation. They have them. Tumblr prides itself as a home for brands. Yahoo is all about brands."
Tumblr comes to Yahoo. While a lot of the expectation so far has been about how Yahoo may mess up or spiff up or monetize up Tumblr, another theme that emerged during the call was the idea of Tumblr content going out to Yahoo properties — a way of attracting users to Yahoo that may not have gone there before.
"Our strategy is to let Tumblr be Tumblr," said Mayer. "There are some who will always prefer Tumblr and will never come to Yahoo. [But] as we pull Tumblr content into our news feed and media experiences it will cause them to become that much more interesting and richer and will cause more to come to Yahoo. I imagine engagement will improve as we incorporate that content."
Flickr. There is a separate news conference today that will likely concentrate on updates to Flickr, but today Mayer appeared to douse out speculation that it will be a move to begin integrating its online photo site with Tumblr in any way: "In terms of how the content of Tumblr evolves it depends on the creators," Mayer said in answer to a question of what this acquisition will mean for Flickr. "It's something that we will turn our attention to in the future. It will provide great storage, but we will see how those two cousins should relate to each other.
Image: Tumblr (where else)
Sprint has decided to get deeper into the social and mobile space, announcing today that it has acquired Handmark and its subsidiary OneLouder. The acquisition is meant to beef up its Pinsight Media+ advertising group, specifically.
Through Handmark, OneLouder has built social apps like Twitter clients Tweetcaster and Slices, and Friendcaster, a Facebook client. The acquisition price hasn't been made known, but it's a huge win for the Kansas City tech space, a place that I visited just a few weeks ago.
Sprint hopes that this acquisition will bring a more "entrepreneurial spirit" to its mobile program, hoping to lure developers to use its own advertising platform. Mike Cooley, VP of New Ventures at Sprint shared: "The business, culture and technology they bring will be a huge asset to our business, and ultimately the customers of Pinsight Media+."
Through building all of its apps, OneLouder found a niche in advertising, having its own team that has worked on the ad platform and used its own apps to test it out. This deal also brings Sprint some strategic partners like CBS, which has a sports app powered by OneLouder. Tying the work that OneLouder has done on its ad platform with Sprint's customer base should juice its mobile advertising efforts immediately.
The great thing about the acquisition is that Handmark and OneLouder will stay in its current home of Kansas City, serving as an example of what a budding tech hub it really is. Sprint has been trying to get involved with the KC tech crowd, as all of the activity surrounding Google Fiber has inspired companies to be formed and money and time to be spent on building communities and refocusing on making the area attractive to both coasts as an alternative base.
Some more consolidation afoot in the worlds of mobile marketing and mobile payments: Payvia, one of the many startups working in the area of carrier-based mobile billing, is buying Mogreet, a mobile marketing company that delivers campaigns via text, video and picture messaging services. Terms of the deal were not disclosed — although we have contacted the company to ask. Payvia says that the whole of the Mogreet team will be coming over, including Mogreet founder and CEO James Citron, who will become Payvia's Chief Marketing Officer.
The move is an interesting one, in that it signals payvia, to differentiate itself from the pack, wants to create applications itself that utilize its payment services.
"Our mobile payments offer resonates strongly with the market because it is built on our proprietary carrier connected technology that gives us a unique ability to understand consumer mobile usage," said Darcy Wedd, CEO, payvia, in a statement. "Our clients have told us they also need a simpler way to link targeted mobile transactions to their marketing campaigns. By integrating Mogreet's solutions on our platform we answer that need. As the only company to solve a known disconnect between traditional mobile commerce and engagement solutions, payvia is well positioned to increase mobile's share of the $252 billion* e-commerce market."
Payvia says that it has the largest direct carrier connected messaging and mobile payments platform in the U.S., covering 120 million unique mobile users and processing billions of mobile messages every year. The company says it has paid out to merchants and developers worldwide more than $2 billion in global mobile commerce revenues. (There are other carrier billing platforms that will claim they are bigger, but the qualification here seems to be around the messaging platform that Payvia does this through.)
Last year, Payvia hit the news when it won a deal to power mobile/SMS-based donations for the Obama re-election campaign: a more classic example of how many mobile payments companies generate revenues, as the backend provider for services created by others, and also a sign of how Payvia was already formulating services that basically let users make transactions from within messages.
What the Mogreet acquisition will give Payvia is the ability to apply this to a wider variety of messages, and also a client base. Current customers of Mogreet's include Cox Media Group, Emmis Communications and Gamefly.
The acquisition also signals a potentially new phase in the development of mobile marketing campaigns. While Mogreet's services up to now have been more focused on encouraging people to click through to mobile web sites, or to enter short codes to receive further information, this potentially could mean that now marketers could create campaigns that encourage purchases from within the message.
Payvia is backed by Silver Lake Sumeru, Montgomery & Co., and Trinity Ventures (amount undisclosed), while Mogreet has raised some $14 million from DJF Frontier, Black Diamond and others.
More to come.
Yahoo has officially announced its plans to acquire Tumblr for $1.1 billion. Much like Facebook's $1 billion acquisition of Instagram in 2012, Yahoo's latest purchase will bring the company a younger user base with the promise of more revenue.
Yahoo CEO Marissa Mayer said that she expects that Tumblr will give Yahoo's traffic a 20-percent bump and could also expand Yahoo!'s audience by 50 percent to more than a billion visitors per month. The six-year-old blogging site is especially popular with a younger demographic – "the youngest of any site of scale," said Mayer in a press call.
More than half the users are accessing the site through mobile devices and spending 7 sessions on mobile per day.  Mayer says that the site is "ahead of Yahoo on mobile" and is calling the site "a game-changer."
Yahoo will boost Tumblr's monetization efforts by bringing its native advertising formats including Yahoo's stream ads to Tumblr.  Mayer described a "light ad load" that "follows the form and function of the dashboards," as well as partnerships with certain bloggers to provide ads on their websites with their permission.
The startup's current advertising business brought in $13 million last year, but continues to grow. Tumblr reported $13 million in revenue in the first quarter of 2013 and expects to bring in $100 million by the end of the year.
With new advertising options and revenue expectations come concerns that these efforts might diminish the experience for users. Both companies have promised "not to screw it up."
Yahoo has also assured Tumblr's users that the company will continue to operate independently with David Karp as the CEO. All of Tumblr's 175 employees will remain on board, and Yahoo will be looking to bring additional salespeople and engineers to Tumblr as well.
Mayer wrote on the company's new Tumblr blog:
In terms of working together, Tumblr can deploy Yahoo!'s personalization technology and search infrastructure to help its users discover creators, bloggers, and content they'll love.  In turn, Tumblr brings 50 billion blog posts (and 75 million more arriving each day) to Yahoo!'s media network and search experiences.  The two companies will also work together to create advertising opportunities that are seamless and enhance user experience.
"We won't let you down," Tumblr's David Karp wrote on the company blog, after assuring users that the companies "share a vision for Tumblr's business that doesn't compromise the community and product we love." He signed the letter with a confident, "Fuck yeah."
New Career Opportunities Daily: The best jobs in media.
Adelphic is announcing that Michael Collins (pictured), previously global CEO at WPP-owned mobile marketing agency Joule, has joined the mobile ad startup as its new chief executive. The current CEO Changfeng Wang will remain on-board as CTO.
Wang and his co-founder Jennifer Lum both worked at Apple-acquired mobile ad network Quattro, and they announced last year that they had launched a new company. Adelphic says it helps mobile advertisers find the most desirable audiences for their ads, addressing the lack of a persistent ID for mobile users by analyzing different signals that allow it to predict a visitor's demographic data.
At the end of last year, the company raised a $10 million Series A led by Google Ventures, bringing its total funding to $12 million. It now has a team of 33 full-time employees, Lum said.
As for Collins, he launched Joule in 2007, according to the company website. Before that, he was US General Manager for Refresh Mobile, which spun out of T-Mobile, and a partner at e-business consultancy USWeb/CKS.
"Adelphic has an amazing technical and product team with a clear vision for what to build," said Google Ventures partner and Adelphic board member Rich Miner in a press release. "As one of the most respected leaders in mobile advertising, Michael complements the team. His skills and expertise will be invaluable as Adelphic implements the platform for top publishers and advertisers."
There's no shortage of channels for brands and celebrities to stay in touch with their customers, followers and fans in these socially connected times — whether it's Facebook, Twitter, Instagram, Pinterest, Vine, YouTube, you name it. Of course, that doesn't mean there isn't room for something more. Today's addition to the mix is the launch of a broadcasting and animation platform for smartphones called Headcast which lets brands and celebrities record and push out short voice messages to their audience — accompanied by an animated, virtual avatar which lipsyncs with the voice recording and can also mimic hand gestures and facial expressions.
The company behind the tech, HeadcastLab, describes these broadcasts as "visual tweets" since they are limited in duration to 60 seconds, so have the same bite-sized character as a tweet, but are also designed to be watched, thanks to the avatar component. There's no getting away from the uncanny valley phenomenon here, but presumably in an effort to make that effect comic rather than sinister, the avatars have a cartoonish air, rather than going after exact photo-realism.
The cartoonish air can also be explained by HeadcastLab's CEO's background as a designer and builder of puppets and characters. Chris Chapman also ran the animatronics team at Spitting Image Projects and went on to join the creative team. HeadcastLab was founded in 2011, after Chapman had also co-founded smart interface business ElekSen.
British actor and tech lover Stephen Fry is the first to launch a Headcast-powered app, called Fry, on iOS. Fry is also a small investor in Headcast, holding a sub-one per cent stake in the company. Other investors are David Gilbert, former chief operating officer of Dixons, and Charles McGregor, founder of Fibernet, along with CEO Chris Chapman. Headcast's total funding to date is £340,000, through two separate funding rounds.
Here's how the technology works from the presenter side:
Headcast performers, such as Stephen Fry, simply speak into their tablet device in 'self-animator' mode to record the audio, their character auto-lipsyncs and the in-built technology then animates the character, faster than sending a Tweet.  Extra animations, such as trademark gestures, shrugs and topical images within the background, add extra life to the Headcast and can be included at the touch of a button. The followers receive the Headcast within a minute and can interact through the use of polls to gauge fan opinion, tapping the character, and adding sequences into the Headcasts.
Following its iOS launch, with Fry as the first celebrity on board, Headcast's platform is due to launch on Android in July.
Headcast CEO Chapman said Fry is "just the first of many" brands and celebrities that will be launching on the Headcast platform. "We are looking forward to shortly revealing many other global stars, in particular from the sport and music industries," he said in a statement.
Send to Kindle
Ever notice that business is getting more and more casual? I certainly have. Dress codes have been relaxed almost to the point of "please just wear clothing". That's okay – the more latitude you give people, the more ability you give them to differentiate themselves. That's one of the main reasons I love to wear a very formal business suit on things like customer visits and on stage, complete with the seemingly unnecessary necktie. It's a differentiator as more people get more casual.
There's an even more esoteric reason for doing so beyond surface appearances. I wear a suit not to change other people's minds, but to change my own mind. What we're wearing is a subtle subconscious cue to ourselves about what it is we're supposed to be doing. Ever put on your favorite workout clothes just around the house and find yourself humming a tune from your favorite workout mix? I certainly have. That clothing brought up a series of memories and associations in my mind. When I tie on the black cloth sash that's part of my martial arts uniform, it puts me in a very different frame of mind and makes me feel more in the moment.
Likewise, when I wear a business suit, it sends a subtle mental reminder that I'm changing personas, that I'm to be even more mindful of what I say, how I say it, and what my thoughts, words, and actions should be working to achieve. Wearing a suit creates that mindset, almost a different personality. I associate that feeling with the goals I'm trying to achieve.
You can, of course, accomplish any of these mindsets without the use of a suit or any clothing outfit. We learn all the time to associate different objects and items in our lives with different mindsets. You might have a "good luck charm" that you carry or wear on business appointments, or a certain routine that you prefer to do. Wearing full business dress is just a convenient way to constantly reinforce that reminder because we are literally wrapped in it.
---
If you enjoyed this, please share it with your network!
---
Want to read more like this from Christopher Penn? Subscribe now:
---
Marketing White Belt



Basics for Digital Marketers
is now on Amazon & B&N

I recommend & use:

SEOMoz SEO software.
I recommend:


for small business incorporation.
---
The post Changing your mind in a suit appeared first on Christopher S. Penn : Awaken Your Superhero.