Archive for the 'blogging network' tag
Tumblr took top honors this week as one of the top 10 sites for European women on the basis of time spent.
According to comScore, the social, visual blogging network was primarily visited by women (69% of the mix) in May 2012, each woman spending an average of 71.1 minutes on the site. The only site that kept women around longer was Mail.ru, the online email and Russian social network provider. Average time spent there? 398.8 minutes. Wow.
Half of the top ten are retail sites including the the German retail site Otto Gruppe which came in number two. And look at good old Groupon, holding its own in Europe. I never would have guessed that.
Not surprisingly, women were in the majority in many of the retail subcategories including  Fragrances/Cosmetics (71 percent share), Apparel (67 percent) and Department Stores (65 percent).
Time wise, women spend an average of 30.6 minutes browsing online clothing stores, the highest total in the list. The next was Food with an average of only 15.6 minutes and it drops from there going past Department Stores, Malls, and Cosmetics.
Looking at Europe by country, Russia gets the prize for the most people online, 57.9 million users in May. The people of the UK spent more time, with an average 39.1 hours online (up 5% from the prior month.) The fickle folks of Turkey were number one in average page views per visitor with 3,674. Man, they do like to surf, don't they? The European average for page views was 2,388 with an average time spent per month of 24.5 hours.
Doing business in Europe. Get all the numbers from comScore when you click right here. Gern geschehen!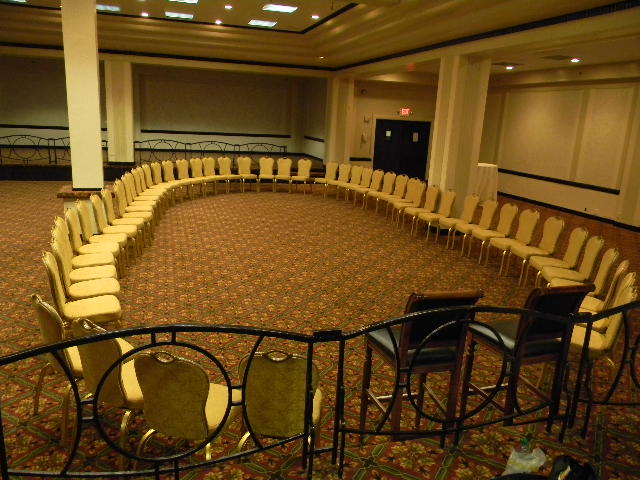 I've been closely examining this blog over the last few weeks in several areas.  One of the areas I've been looking at is interaction.  Most posts here get several comments, some even a few dozen or more.  So it's been easy for me to assume that this blog has a very active and engaged community.
But it doesn't.  I started really looking at the people that were commenting and interacting, and noticed something: They weren't regular blog readers, for the most part.  They were people that follow me on Twitter.  Another hint was that whenever I write my posts ahead of time, I will schedule them to publish the following morning at 8am.  At 9am, I will tweet out a link to the new post for the first time.  I almost never get the first comments on my new post UNTIL the link gets tweeted on Twitter.
Another thing that I've realized is that I've been cultivating my Twitter network at the expense of my blogging network.  Up until a year or so ago, I used to comment on other blogs on an almost daily basis.  I stopped doing that, because I rationalized to myself that I could get more 'accomplished' by tweeting out a link to a post I liked, instead of commenting on it.  My thinking was that pointing my 25K+ followers to a post would be more appreciated by the blogger than me commenting on their post.
And maybe it would be, but by not commenting on other blog posts, I'm also decreasing the number of comments I get here.  See the dilemma?
So moving forward, I am going to start investing more time in cultivating a community around this blog, instead of just trying to get my Twitter network to come here.  One thing I did over the weekend was de-activate the LiveFyre commenting system.  I loved the customer service they gave me, it was exceptional, but at the end of the day, I didn't like that LiveFyre doesn't support Comment Luv, and it doesn't let you click on the commenter's name and go straight to their blog.  These are two very powerful community-building tools that I prefer to use, and will be from now on.
I'm wondering, have the rest of you noticed this as well?  Are you also cultivating your Twitter network at the expense of your blogging community?  It's so easy to simply point your network from Twitter here, but if Twitter goes away, does your blog readership leave with it?