Archive for the 'consumer' tag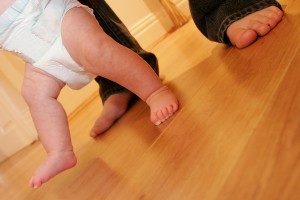 When you're creating any sort of communication aimed at a potential buyer, you want them to do what?
When I ask this question, I typically hear a range of answers like:
• Know more about our business
• Understand how we're better than our competitors
• Wonder if we're the right fit for them
And of course….
• Buy what we sell!
All of that is probably true. But it's too complicated. No matter how or where we're communicating with a prospect, what we should want them to do is… take the next step.
Your job is simply moving your prospect to the next step.
That next step might be downloading an ebook, filling out the bounce back postcard to get a no obligation quote, emailing us with questions, signing up for a workshop, clicking on the buy now button or picking up the phone to schedule a meeting.
The answer is…we want them to take the next step in the sales cycle, whatever that may be. You want the reader (or listener or viewer) to do something to escalate the conversation. At that moment – you are talking to them. You want them to talk back somehow. And your copy should tell them exactly what to do.
I can hear you now… "I don't have to tell them to call me. They're not stupid. They know it's an ad." Very true. They're not stupid. But they are incredibly busy, fragmented and they're probably doing three other things while they flip through that magazine that houses your ad or click to the page on your website that has your workshops on it.
A call to action isn't a remedy for stupid; it's a remedy for their attention deficit. Its purpose is to get them to step out of a passive role and take a more active one. Because you have about 2 seconds before they change the channel, turn the page or click on the clapping monkey animated GIF that will take them away from your offer.
How do you write copy that captures their attention for that millisecond so they'll take action?
Be very specific and direct: You need to spell it out for them and it needs to be simple. Click here to sign up or call XXX-XXXX to schedule an appointment. This isn't the place to be cute or vague. You don't even have to be polite and add a "please: or "thank you." Just give them simple instructions that leave no room for doubt.
Focus on the benefit: Remember, you are trying to stop a moving train. They're halfway to that next click or page turn. To get them to stop that momentum and move in a different direction will take something pretty compelling. Remember that we're all motivated by the "what's in it for me" equation so don't be shy about telling them how they will benefit.
Keep it simple: If what you ask them to do is complicated, requires multiple steps, has complex directions or asks for too much information, — they will just move on. How many times have you started to fill out a form and then looked at how many questions it asked and said, "forget it" as you stopped?
Make it immediate: Sometimes this isn't possible but whenever you can, make the call to action something they can complete right now in the moment. Remember, they might discover your ad or marketing piece at 2 am or while they're standing in line at an airport.
For most organizations, a sale is a multi-step, complicated process. So keep that in mind as you create your calls to action. You'll have a lot more success getting people to take one baby step at a time. Just give them the steps.
You have a right to opt out of anything and everything.
As a marketing professional, there is nothing I hate more than receiving any form of communication (email, Web experience, social media, mobile, whatever) and not see an obvious place where I can either opt out of the communication or protect how much information is being captured. As a consumer, I probably hate it more. There is plenty of psychology in that statement. As a marketer, I (think) I understand the business. I'm hopeful that the vast majority of marketing organizations are using my personal information to create a more personalized experience for me. From that perspective, I have no issue with behavioral targeting so long as the social contract is fair and equitable. Namely: I get a great experience as a consumer and you, the marketer, make a lot more money because you're able to charge advertisers a premium for having such a keen understanding of your consumer. As a consumer, I simply don't trust marketers. They have crossed the line too many times (now, the government must be involved in terms of privacy and governance). There are spammers, dialers and nefarious online "marketers" doing some none-to-nice things that give consumers little choice but to trust marketers less than used car salesmen and ambulance chasing attorneys. There are advertisers making claims on products that simply don't live up to the hype and, ultimately, the entire industry suffers.
Let's not mess this up any more.
If you look to a brand like Amazon, you will see something very different. All of their data capturing is used to create a more personalized user experience. There are few online revolts about Amazon's data capturing and, their consumer satisfaction levels are staggeringly high. In fact, one could argue that Amazon knows more about most of us than we would care to admit (they know where you live, where you ship to, what you have bought, looked at, reviewed, wishlisted, oh… and all of your credit card information too). Now, they are getting that much more aggressive on the media side. What was once a quiet and growing giant is about to be ready for their close-up. After six years of building the advertising platform – which includes powerful retargeting technology (see the Advertising Age article, Amazon: The Quietest Big Ad Business In Tech Would Like Your Brand Ads, Too, from last week) – it is becoming abundantly clear that for brands to win the new media game, they have to understand their consumer like never before.
It's hard to understand anyone if they opt out.
On April 11th, 2013, MediaPost ran a news item titled, New App Lets Mobile Users Opt Out Of Behavioral Targeting, that featured a free iTunes app by Evidon (a privacy compliance company), which enables consumers to opt out of behavioral targeting by mobile advertising networks. From the article: "Evidon isn't the only company that is offering ways for people to opt out of mobile targeting. TRUSTe – which also is powering some icons – has a privacy tool that allows people to avoid receiving ads targeted based on their mobile activity." This is where things get even more complicated. From the consumer's perspective, we need to allow them to control (or, at least, understand) who has their information and what they are doing with it. From a marketer's perspective, this is very worrisome. Over the history of time, consumers will always say that they hate advertising. If you dig beneath the surface, what they truly hate is useless, bad and non-relevant advertising. Digital media, social media and mobile marketing is finally able to deliver relevant, targeted and useful advertising to consumers, but in the worry about privacy (which is valid if you look at many of the recent hacking issues that big brands have faced), we're confusing privacy with personalization.
A Target on our backs.
Whenever the issue of behavioral targeting (or retargeting or remarketing) is brought up, everyone points to the story about the pregnant girl whose online usage led Target to send her messaging about being pregnant (and her father was none to happy about finding out this way). It's an extreme case, but it points to the lines that can be crossed when companies try to mix big data and behavioral targeted advertising without truly understanding their power. The marketing concern should always be sensitive to issues like this, but we must also be vigilant in better educating the mass population about what all of this opt out truly means. In the end, it spells the decline or homogenization of advertising. Without knowing what consumers are doing, it means that we have to practice the old "spray and pray" model. It means that none of the ads that consumers see will be all that interesting. It means that the deepest targeting that can be accomplished is to place ads on specific sites (Web or mobile) that are relevant to the brand's target audience. We have seen how non-effective this can be by simply looking at the advertising we get on network and specialty television. The point is this: unless marketers become more transparent about how tracking is being down (and what, exactly, is being tracked), consumers are not going to trust us. They are going to opt out because they are confusing privacy with personalization, and they are going to have a less than stellar advertising experience. This is going to hurt the ad business. It is going to drive relevancy and revenue down. This is a very unique moment in time, where marketers can (if they have the intestinal fortitude) create a movement around ethics to better educate and demonstrate just how relevant, personalized and powerful a great advertising campaign can be to compliment the content it surrounds, without breaching anyone's privacy. In the end, if marketers can't demonstrate the chasm between privacy and personalization, all could be lost.
I'm hopeful consumers will ultimately understand the difference and opt out of opting out. What's your take?
The above posting is my twice-monthly column for The Huffington Post. I cross-post it here with all the links and tags for your reading pleasure, but you can check out the original version online here:
Tags:
Before you go spouting off the answer to this question…
Please read this article from The New York Times titled, E-Commerce Companies Bypass the Middlemen. If you think that branding and retail have become complicated because of stuff like showrooming and attribution, you need to take a pause and try to figure out the myriad of complexities that e-commerce has created in the retail chain when laid out in this article. We tend to look at brands like Warby Parker and wonder how they had such a stellar ascent. We also look to traditional retailers and wonder how they will keep pace against Amazon. For many, the argument is that the lowest price wins. That retailers have no chance against e-commerce plays when they're not dealing with the traditional supply chain and logistic problems. We praise companies like Walmart (#client) for their perfection of this channel and how that efficiency drives towards savings for the consumer. We see these big box stores as a way for the vast majority to access adequate products at reasonable prices. In short, e-commerce beats retail because of lowest price and efficiency, and big box/massive retailer beats out the smaller/local players because they have inventory at better prices.
What if that isn't always the case?
What if – along with price – that branding has a major impact on success or failure, no matter how much cheaper your products are to a competitor? There are many startups like Warby Parker who are providing consumers with competitive pricing by going directly to the manufacturer and cutting out several layers of middlemen to create both efficiencies of scale and significantly reduced pricing (while still managing to eek out a hefty profit). It's not that big of an innovation as the bigger retailers have been doing something similar for decades in the world of private labels. From the article: "Start-ups have traditionally struggled to match those efforts. They do not have as much brand recognition as big retailers, and persuading consumers to take a chance on, say, Warby Parker eyeglasses instead of Prada's can be difficult. 'The challenge is, if you've never heard of the brand, you wonder, 'Should I buy it when it's 20 percent cheaper?' ' said Raj Kumar, a supply chain consultant at A. T. Kearney. 'Or should I buy a brand I trust?'  What is empowering the upstarts now is the Web's ability to reach lots of consumers without the costs of operating physical stores as well as a change in manufacturers' willingness to work with small brands. The founders of Deal Décor, whose model was to sell furniture directly to customers, worked at Target and Home Depot Direct before starting their company. They said they saw an opening after the recession hit."
At what price trust?
The obvious answer to the question is that when given the option, consumers will always choose the cheaper product. By the sounds of this article, these new startups – who are coming out with products that are often produced in the exact same factory as their big-brand competitors – they are having trouble getting sales because they lack a trusted brand. Non-marketing professionals tend to diminish the economic value of branding. It's sad. This article re-illuminates, something that marketers have to constantly reinforce to our peers: the brand matters.
The trusted Warby Parker.
Whether Warby Parker is a trusted brand as some of the iconic ones that are listed on Interbrand's Best Global Brands is not the point. What is most interesting is how all of these smaller e-commerce startups quickly realized how important a compelling brand narrative is… even if your product is the cheapest and people are talking about it. Scale of business happens only when the brand kicks in. We see this all of the time. Consumers can be a very finicky bunch. Over time, even the cheaper price will fail if a new competitor creates a more compelling brand story. True, the prices can't be night and day, but slight premiums do creep in when there is a strong brand play and definitive value exchange that consumers feel. It seems like cheap pricing and great branding is a killer combination.
In the end, it still seems like the brand does win.
Tags:
What would you pay for an opportunity to browse a store?
There have been a couple on instances in the news this week that highlight the general challenge that retailers face in the age of showrooming. For those uninitiated, showrooming is when consumers go to the physical stores, wander the aisles and perform price comparison and/or complete the purchase on their mobile device. In short, they're getting the full, physical retail experience – which could even include some consultation by the sales associate – only to lose the sale to the online channel or another retailer who is offering a better price. Best Buy has been at the center of this mobile trend and his been fighting – with all guns blazing – by offering matching prices and more. Many retail pundits agree that physical stores need to offer more services and value if they are ever going to compete. Looking at platforms like the Genius Bar at Apple's retail experience points to a retail environment where physical goods are sold alongside of services and more experiences.
Would pay for the opportunity to wander the aisles.
At first blush, this sounds insane. Do we actually think that consumers would pay a fee to come into a store if they don't buy anything? It's already happening. In Brisbane, Australia a specialty food store got international attention this week for posting a sign on its door that read: "As of the first of February, this store will be charging people a $5 fee per person for 'just looking.' The $5 fee will be deducted when goods are purchased." The sign goes on to explain its reasoning: "There has been high volume of people who use this store as a reference and then purchase goods elsewhere. These people are unaware our prices are almost the same as the other stores plus we have products simply not available anywhere else. This policy is in line with many other clothing, show and electronic stores who are also facing the same issue."
They are not the only ones.
This type of "pay for admission" is a little bit more prevalent in the luxury goods space. It has been reported that a Vera Wang boutique in Shanghai charges consumers $3000 yuan (almost $500) for a ninety-minute appointment to try on dresses. Strange, how it seems somewhat viable for Vera Wang but completely misguided for the specialty food store. If the prices are the same and the retailer offers products that are not available anywhere else, they have a business model that could be augmented by services, loyalty programs and more that could easily counter the effects of those who are showrooming beyond reason. Local book stores (who are as challenged as others with showrooming as more and more consumers buy e-books), have extended their businesses into coffee shops, selling gifts, holding events, teaching courses and more. Does this offset showrooming or the digitization of their core products? It doesn't. But, it does force them to become hyper-competitive instead of the alternative.
There is no solution.
While there will never be a solution for retailers when it comes to offsetting those who are doing competitive price checking or ordering from their smartphones, there is still a vast majority of human beings who aren't looking for the cheapest price, but rather the best experience and help with their purchase. It is (usually) a misguided strategy to make everyone pay for the changes in an industry. An admission charge to walk into a store will only be a smart, strategic and effective move if there truly is a value in exchange for the fee. Could retailers charge a fee if there's something more than products to look at beyond the front doors? Absolutely. Could retailers charge a fee if they're simply worried about showrooming? Not a chance.
Would you pay to simply browse a store?
Tags:
In the world of email marketing, several questions are repeatedly asked by those who strive to improve their email campaigns. Collectively they can be lumped together as pertaining to the elusive pursuit of best practices. And if you are prone to jumping to conclusions, you probably think the two words to which I refer in the title are "best practices," but you'd be wrong. Before I reveal the two most important words in email marketing, let's look at some of the commonly asked questions concerning best practices:


What day of the week is the best for launching campaigns?




What time of day is best for launching campaigns?




What kind of tests should are the most important to conduct?




When should a subscriber be labeled "inactive"?




Is it ok to continue to mail to inactive subscribers?




How should email campaigns be optimized for mobile devices?




How important are welcome campaigns?




What type of content should be dynamically generated?
True believers in best practices are likely to believe that there is a single, definitive answer to each of the questions posed above, and the many more questions not appearing here. According to BusinessDictionary.com, a best practice is, "A method or technique that has consistently shown results superior to those achieved with other means, and that is used as a benchmark."
Connect with the industry.
Want to meet the brands that are driving the future of digital marketing? Attend the iMedia Brand Summit, Sept. 9-12.
Request your invitation today
.
However there is a big of problem with this right out of the gate. If there really were definitive answers to every question involving email, and everyone practiced them, then no one would gain strategic advantage over his or her competition. To gain that advantage one would need to develop better than best practices. These, in turn, would become the new best practices. The result? All commercial email would hit consumer's mailboxes on the same day and time. Every marketer would test the same thing at the same time. All subscribers would be labeled inactive at the same point in time. You get the idea.
Does this mean there are no immutable truths about email marketing? Of course not:


New subscribers to your email are more likely to be engaged with you than older subscribers (use that to your advantage)




Opens and clicks do not represent an accurate measurement of consumer engagement with an email (you've probably heard me say this before)




Upselling and cross-selling via transactional emails it a great way to increase your ROI (lucky strike extra, it is also likely to irk your IT team)
I could go on, but that's not the point of this article. So it's time I got to the point. In my opinion, the two most important words in email marketing are "it depends." It depends?! I know, that's kind of a let down from the buildup to this point. But that doesn't mean they aren't the most important words.
Remember what I said about best practices earlier? If everybody followed best practices, no one would gain a competitive advantage. It all boils down to the fact that there if there is no definitive answer as to which is the best day to launch a campaign, then the best way to start answering that question is to respond "it depends," because — at that moment — you are now beginning to solve a particular marketer's unique marketing challenges. For that rather simple sounding question there are many data points to consider:


It depends upon your product or service category




It depends on what you are offering at that point in time




It depends on who you are targeting




It depends upon the complexity of the desired transaction




It depends upon the duration of the offer
There are other possible "it depends;" this is just a partial list. And while it might seem very attractive to let the people like me who write about this stuff answer the question for you in a column, it will be much better in the long run for you to do the hard work of thinking through the "it depends," and then testing some assumptions.
Let's look at another question, "when should a subscriber be labeled inactive?" There are people like me who would tell you "only if that email address is no longer valid," but we're viewed as representing the extreme. For the rest of you, however, once again there are many data points to consider:


It depends how long they've been in the database




It depends on your ability to attribute offline activity to email campaigns




It depends on the frequency of purchase of your product or service




It depends upon your current reputation with the ISPs
I've noted in the past that clients of mine saw revenue around campaigns drop when they excluded those they deemed inactive from a mailing. So you want to do more than just follow best practices when addressing this question — you want to get it right!
It's important to recognize that answering "it depends" to an important email marketing question is an absolute cop-out if you don't then proceed to determine what the answer does depend upon. It's one thing for a panelist at a conference to respond "it depends" and leave it at that. It's an entirely different story if the strategists on your team or at your marketing partner leave it at that. It's their job to provide you with the guidance and testing plan to arrive at the optimum solution for your particular needs.
The problem has always been that because email marketing is so inexpensive, it is really easy to get away with programs that don't meet their full potential. With CPMs as low as they are, "good" results are seen as "good enough." If CPMs were higher, there'd be greater pressure to maximize results. Of course it takes a lot of hard work to optimize your program across the board — and then to successfully integrate that program into your social and mobile channels. To paraphrase from something I read years ago, "Email marketing isn't rocket science. It's a lot harder!" But the hard work will always pay you dividends.
Chris Marriot is a data-driven digital marketing consultant.
On Twitter? Follow iMedia Connection at @iMediaTweet.
"A happy couple" image via Shutterstock.
Apple has entered the results a consumer study into evidence which indicates that up to 37 percent of users surveyed confused Samsung's mobile designs with Apple's iconic products.
There are tablets, and then there's a gaming tablet. The Wikipad, an Android handheld that promised to be the first mobile device with a gamepad built specifically for the device, is set to launch later this year. Venturebeat recently sat down to talk with CEO James Bower and President of Sales Fraser Townley in a local design office in Thousand Oaks, Calif.
Here's an edited version of our interview. For details on the Wikipad's specifications, see our report from late last month.
Venturebeat: What is Wikipad, and what is the history of the company?
James Bower: Last year we (Bower, Matt Joynes, and one more founder) started thinking about what type of consumer device could make a difference. What's something that we could do that would really get good market acceptance as well as being a game changer?
We all started getting smartphones and tablets and we're playing games and whatnot, and it just doesn't quite have that experience as when you're playing with a controller. The touch experience is okay, but it doesn't quite get you there. So we thought what can we do to take the concepts of tablets and create a much better gaming experience.
VB: When did the company get started?
JB: We officially formed the company in September. But as a team, we've been thinking through concepts, I would say, since back in the spring of 2011.
VB: What was the team doing back then if it wasn't a company?
JB: Matt [Joynes], who is the chairman of the company, previously bought and sold companies. He and I partnered up on this, and he was twiddling with some of the business planning of creating a consumer device. I was involved with the restructuring of a company called Master Image, which was acquired and restructured and moved to California. That company created stereoscopic 3D for cinema and screens for tablets and smartphones.
The market dabbled in [3D in mobile devices] for a little bit. We saw LG come out with its 3D version (the LG Optimus 3D) of a phone, and the Nintendo 3DS, but there hasn't been a tremendous market push to adopt this from a tablet and smartphone perspective. In some cases, from my standpoint frustratingly so, anyone who loves stereo sees this as a huge potential market that hasn't really been opened yet. We see this in the television market; most TVs support stereoscopic in some form, and we see a lot of the market shifting to that.
The fact is, there's a lot of 3D content that is still coming out. What's different when it comes to a personal device, when you don't have the challenges of putting glasses on that becomes a socially inhibiting event — you know, you're not going to sit with friends and put glasses on in your house. It's a little bit awkward. When you remove that barrier and enable stereoscopic 3D, it starts to change.
VB: So the original idea was to have the Wikipad be a stereoscopic tablet, and as time went on the 3D got pushed out?
JB: Yes, but it's more than that. It's the nature of how fast we can get to market with the price points that we need to get with the market research we've done, you know, for the first version [of the Wikipad]. [3D] is in our DNA, if you will, and in our future plans.
VB: Why the name "Wikipad? What exactly does that mean?
JB: 'Wiki' actually means fast [in Hawaiian], and so we were thinking about what are we going to create here? We're going to create a tablet that's really fast, that's really edgy for the gaming community, and 'wiki' is such a representative name of what we want to be, which is a fast pad. And it's catchy. Sometimes there's an educational tone associated with it, and if we come out with a tablet that people may think has educational benefits as well, we start to hit a brand that's accepted across a lot of mediums.
VB: If I'm not mistaken, you're currently partnered with NVIDIA, as well as Gaikai. Does that mean Sony as well now, since they purchased Gaikai?
JB: Gaikai has been a great relationship for us, but we're under NDA with Gaikai and Sony. That's about all I can say right now, but we know what's going on and we're still close to the situation, and the transaction is just in the completion stage as we speak. Stay tuned.
VB: What about Sony Mobile Certification, where Playstation titles can play on some Android devices, mostly from Sony and now some select HTC smartphones?
JB: Sorry, I can't comment.
VB: Fair enough. So you're working with NVIDIA as well. Why go with Tegra?
JB: For a number of reasons — a few secret ones that I can't talk about, and a few that I can. When it comes to a brand of processor that is close to the hearts of gamers, NVIDIA has been there a long time. They have a very good, integral brand; they have a very good relationship to content, and content is key for us, as it relates to our product. So there are a lot of advantages to Tegra as it relates to gameplay. They've been working on a lot of things behind the scenes that they haven't talked about regarding gameplay. They also were one of the front-runners in the development of stereoscopic 3D support, integrating their 3D vision capabilities into the Tegra processor as well. So it became much more of a turnkey easy solution for our future as we look at stereoscopic 3D.
VB: So you'll be working with them for 3D support?
JB: Yes.
Filed under: cloud, games, media, mobile, Top stories, VentureBeat
Marketing mad scientists have predicted that social data will reach its potential as a business resource for years. But CMOs have been hesitant to trust that social data could help fuel business transformation at all levels.
For the impact of social media to evolve into social business, three things will need to happen. Decision makers will need to trust and absorb social data. They'll need to act on the implications of social data. And social data will need to escape the marketing silo. A new report from The CMO Club and Bazaarvoice indicates that these three things may be happening to a much greater extent than some people think.
It seems social data has finally escaped the laboratory, and put the rubber to the road, with CMOs firmly behind the wheel. For those obsessed with demonstrating the ROI of social media, according to these early reports, over three quarters of them believe social efforts are driving sales. That's a pretty impressive warm-up lap.
Chief Customer Advocate: How Social Data Elevates CMOs surveyed Chief Marketing Officers to find out the extent to which they trust and are using social data. Among CMOs, social data is now considered a trustworthy source of real-time consumer insight.  Even more encouraging, social data is crossing the bounds of marketing and brand management, providing consumer intelligence that can be put to work across the organization.
One of the most encouraging items in the study for me is the level of buy-in that CMOs are claiming in social data. Only a few short years ago, it was a struggle to convince brand managers that the potential business value of social data met or exceeded  that of social content. While many were instantly sold on the idea of "free advertising" that social content represented, years of relying on traditional consumer surveys and measurement methodology seemed to make CMOs a little gun-shy when it came to the validity of social data.
CMOs Trust Social Data… Maybe Too Much?
That period of reticence seems to be over. According to the survey, social data impacts decisions for 89% of CMOs. Any CMOs still ignoring social data as a rich vein of business intelligence are officially behind the bell curve. Specifically, CMOs believe that social data is at least somewhat effective in indicating:
Consumer sentiment toward products (80%) and companies or brands (72.8%)
Influence of individuals or groups on purchase decisions (78%)
Trends that will impact business (83%),
To that last point, I'm most excited to see that rather than using social data reactively, CMOs are increasingly applying social insights with an eye to the future. Almost half (47%) have used social data in forecasting.
I do find it a little concerning that so many CMOs have a level of confidence I don't share in influence measurement tools like Klout. The C-suite is making decisions based on a belief that social data can estimate influencers' ability to drive purchases. I worry a bit that in this particular case, the data may not live up to expectations.
Social Data Escapes the Marketing Silo
On a more encouraging note, social data is filtering across the entire enterprise. CMOs report that sales (36%), product development (35%), and customer service (25%) teams are accessing social data. That's fantastic news, because it signals increased consumer focus in the areas of business best poised to reap rewards from it. Businesses may begin anticipating consumer desires, as much as reacting to them. I'd love to hear more stories of product innovation and improved customer retention rates inspired by social data.
I'm a little discouraged when it comes to executive management, since less than 10% of the responses indicated the executive suite was checking out social data.  One would hope that the departments most removed from the consumer (IT, the executive management team) would take greater advantage of having this clearer view of the consumer. Unfortunately, the data is being utilized heavily by those areas of business already closest to the consumer, and rarely by those who could probably use the additional insight. Bummer.
That relative disinterest is apparently not for lack of trying on the part of CMOs. According to the study, 97% of them share insights from social data with other C-level executives at least annually, 67% monthly, and 25% at least weekly. When CMOs can show performance gains in key business metrics like sales, loyalty and awareness tied to social data, hopefully even the cynics in the  C-suite will sit up and take notice.
For years, social media professionals have complained that CMOs were sitting on an embarrassment of untapped riches in social data. Now that they recognize it's a valuable resource, our job is to help them extract the most valuable consumer insights to fuel their business.
Related articles
U.S. video game retail sales fell 20 percent in July, with total industry sales falling to $548.4 million from $686.3 million a year ago, according to consumer market research firm NPD Group. This reflects the continuing trend of gaming growth as a business, the number of games sold through physical stores is falling.
Hardware sales are also down, with a 32 percent decline from last year's $221.4 million to $150.7 million. Video game software sales are down 23 percent, to $260.7 million from $338.5 million a year ago. Only Nintendo's handheld consoles showed any positive movement.
"Of the hardware platforms that were on the market last July, only one, the 3DS, realized a unit sales increase over last year," said Anita Frazier, industry analyst, The NPD Group. "Both the DS and the 3DS, however, realized a month-over-month unit sales increase over June 2012 while the other platforms declined."
The poor overall performance in July was a little better than in June, when sales fell 29 percent, and May, when sales fell 28 percent when compared to a year ago. NPD says that the total consumer spending on games — when adding digital sales and used games, rentals, and subscriptions — was more like $1.36 billion in the month of June, compared to $1.17 billion in May.
According the NPD Group, total consumer spending on used and rental games reached $386 million, and content in digital format, including full games, add-on content downloads, subscriptions, mobile games and social network games, generated $1.47 billion.
"In the second quarter of this year, sales of content in a digital format have grown 17 percent over Q2 2011," said Frazier. "While this growth is in stark contrast to the declines in new physical software and hardware sales, the size of digital sales is not quite large enough to offset these declines, leading to an overall drop in consumer spending in Q2 by 16 percent."
NPD is working with video game research company EEDAR to try to come up with more accurate numbers for global digital and physical game sales worldwide.
The top game of July is NCAA Football 13 (pictured at top) for Xbox 360 and PlayStation 3. Warner Bros.'s Lego Batman 2: DC Super Heroes, available for multiple platforms, is the No. 2-selling game of the month, down from its top spot last month in June. The third-best seller is The Amazing Spider-Man from Activision Blizzard, also for multiple platforms, up from last month's 10th spot.
The rest of the top 10 sellers in order are Just Dance 3 from Ubisoft, Batman Arkham City from Warner Bros., Call of Duty: Black Ops from Activision Blizzard, Ubisoft's Assassin's Creed: Revelations, NBA 2K12 from Take-Two Interactive, Activision's Call of Duty: Modern Warfare 3, and Dead Island from publisher Deep Silver.
Filed under: games, VentureBeat
By now, you've probably heard that Starbucks is going to be investing $25 million in Square, the San Francisco-based mobile payments company. As part of the deal, Starbucks will switch its credit and debit card processing to Square in the United States. But once you get past the headline, what does this really mean?
For starters, don't expect to see Square dongles at Starbucks locations. They're just too inefficient and flimsy for the kind of volume that Starbucks does. Line speed is among the top 5 things Starbucks cares about, if not the top thing. Having the Square reader at each register would slow down the lines too much. But if they're not going to have the Square dongle, how is Square handling all of Starbucks' credit and debit card transactions?
I asked Square PR if Starbucks was going to use the reader at retail or just have its existing infrastructure and readers point to Square's processing system. "The latter," replied Aaron Zamost.
If there are no dongles, how can Square improve the Starbucks experience?
Pay with Square is one possibility. I am a regular user of PWS. Is it a magical experience? It can be. Every Saturday that I'm in town, I go to the ferry building for an empanada at El Porteno. After a few weeks, Alex, the guy behind the counter got to know my face. He would hand me my emapanada and I'd just walk away. I didn't even have to say my name, making it even easier than advertised. Or it can be a pain in the ass. The last time I went to El Porteno, there was a new guy who hadn't heard of PWS. It would have been much faster to pay with my credit card.
Whether you're paying by name or paying by tapping (as Google is trying to get people to do), it's hard to change consumer behavior. And paying with a swipe is so simple it's hard to improve on that experience. There's a reason for this: Credit card companies make money with each payment, so they have made paying as easy as possible.
To the extent that any company can get people to change the way they pay, it's Starbucks. (Apple would be the other leading contender.) Starbucks' ubiquity and frequency means it has the ability to drive consumer behavior. It already has with the Starbucks Mobile apps on iPhone and Android. According to the New York Times, Starbucks handles 1 million transactions a week through its mobile apps. That system uses bar codes that display on a phone's screen. (Starbucks deployed special bar code readers for its stores.) In my experience, the Starbucks app is faster than Pay with Square. (It's even faster if you don't use the app and just print the bar code and stick it to your phone.)
That app is not going away.
The biggest win for Square (aside from the glowing press it will get for the next few days) would come from getting people to download and use the Pay with Square app. This will be entirely dependent on the extent to which Starbucks puts a marketing push behind this. If PWS is just another option that Starbucks accepts for the few people who know about it, it's irrelevant. But if it pushes PWS downloads, that creates more value for all of the merchants who accept Square.
Another benefit to Square from this deal is that it provides social proof. It can tout that small businesses can use the same processor that Starbucks does. While this may turn off some independent coffee shops, it does have value. That is going to hurt startups trying to get into mobile payments as well as companies like Groupon that are trying to diversify their businesses. (Starbucks CEO left Groupon's board earlier this year. As part of the Square deal, he will be joining Square's board.) And it certainly trumps the partnerships PayPal has rolled out with Home Depot, Jos. A. Bank, and Abercrombie & Fitch.
Although $25 million is a big number, lets put it into context for Starbucks. In its fiscal 2011, Starbucks recognized $46.9 million in revenue on unredeemed stored value card balances. Those are just the leftovers that Starbucks expects people won't use up on their gift cards. Essentially, Starbucks earned twice its investment in Square just by scrounging in its couch cushions.
Stored value cards are a big business for Starbucks. As of the most recent quarter, it had $521 million in deferred revenue — money that it had collected from customers but hasn't yet earned.
Starbucks Cards are also essential to Starbucks in another way: They're how Starbucks manages its loyalty program in the United States. The press release doesn't address stored value cards, and neither Starbucks nor Square responded to a request for clarification.
The other big question is how much Starbucks is paying for transactions. The announcement says that Starbucks will save money on credit card processing as part of the deal. Zamost declined to comment on whether Starbucks will be paying Square the same 2.75% that regular merchants pay. "We're not disclosing the terms of the agreement," Zamost said.
With its volume, Starbucks is already getting some of the best rates available. The most likely way that Square can improve processing economics is to eat some of the cost.
Regardless, this is a big deal that will reverberate throughout the emerging mobile payments ecosystem. Exactly how big it is will depend on the details of the implementation and marketing, which we'll see as it rolls out over the next few months.
(Full disclosure, given that I mention Groupon above: I have puts and several wagers against the company.)
[Top image credit: markyeg/Shutterstock]
Filed under: VentureBeat