Archive for the 'copywriter' tag
It's a familiar story: you run a business and have to market it. It starts gradually, but little by little you start to build your customer base and your time shifts from marketing and promotion to fulfilling orders and customer service.
You become so obsessed by offering the best service possible your marketing activities slow right down.
After the initial rush of customers begins to dwindle you suddenly realise that you've taken your foot off the gas and have to start marketing like crazy again.
This cycle continues until you find yourself rocking quietly in a corner wondering why you started your own business in the first place.
Then you have a brain wave and call in the help of a professional copywriter to help you create the web copy, brochure content, emails, newsletters and case studies you need to keep the customers coming your way.
But then you realise that the copywriter you're talking to hasn't worked in your industry before.
What do you do?
Say goodbye to them, even though you get on and know they are the best writer out there?
I hope not, because if you do you've forgotten one crucial thing – you are hiring them because the have the expertise you need and that means they can write strong, persuasive and compelling copy for any industry.
What you're about to read is an earth-shattering statement:
It is not necessary for a copywriter to have written for your industry before for them to do a cracking job for you.
Wow.
Two experts working together
The copywriter/client relationship is a collaborative one – they need you as much as you need them.
You are the expert in your field, your customers and knowing what they want. They are experts in getting that message across in an engaging, persuasive and powerful way.
That's why you must be prepared to work with your copywriter.
They will delve deep into your knowledge wanting to know stuff like:
What do you do?
Who do you sell to?
Why do they need your product/service?
How do you help them?
What would stop them buying from you?
What action do you want them to take when they're read this content?
What makes your company different to all the others?
How do you want to be perceived by your customers?
What sort of tone do you want?
What is your overall aim?
And that's just for starters because they can only write about your business if you're prepared to tell them about it.
Just saying, "I sell insurance so write me a brochure" isn't very helpful. If you want a great end result you need to be on hand to provide all the information they need.
Think of the relationship as the coming together of two great minds with skills and knowledge that will complement each other perfectly.
What's the best way to find the right copywriter for you?
Take a look at their website and see if what they say resonates with you
Take a look at their portfolio and read some of the samples, do you like their style?
Pick up the phone and have a chat with them or meet with them to see if you can get along
It's as simple as that.

The real winner of this year's Super Bowl might just be real time marketing—or at minimum the ability for your marketing team to be nimble. The lights go out at the big game? Get creative about it as they are being fixed. Have a copywriter ready to craft a headline, a designer who can whip up a compelling visual, and don't let your media buying slow you down because you will need to promote that post on the spot—and in my opinion the best people who are in position to do this kind of media buying is the team working in the "newsroom" who have access to all the analytics. The future of marketing will move at the speed of now. Kudos to the Oreo team for once again nailing the execution. 
We had our own team mobilized in a newsroom setting (our SICC) as we supported Cars.com who launched their new campaign with a spot that debuted during the game. More on that later, the pictures below capture the activity level as we monitored social mentions, sentiment and coordinated posts and responses:

We also addressed the power outage during the game as it unfolded (above)—working it into our evening, but the creativity shown in the Oreo example is something that should make you stop and think because it's not easy to pull off. But while the Oreo example is well executed, I still think this game is in it's infancy, and as if the real time creativity wasn't easy enough to pull off—as I mentioned earlier the media buying is really going to create headaches. Here's a simple illustration of the basic flow of the real-time marketing model. 

It begs the question: Can you really do real time? Do you have a content team ready at a moment's notice? Can you promote a Facebook post as quickly as it takes to develop the content? Can you measure what's working and what's not as it unfolds? 
We're all going to find out.  
In a stunt that almost looks like a protest through the right pair of eyes, Draftfcb Chicago copywriter Terin Izil is raising money for kids with muscular dystrophy by limiting herself to "eating, drinking, wearing, and maintaining personal hygiene" with only Olympic-branded products. Given how insane the IOC has gotten over the years, this is pretty much how everyone attending the Olympics is supposed to live, too. Izil is keeping a blog of her experience, which she calls the 5 Ring Diet, and frequently encourages both visitors and sponsors to donate towards her $25,000 goal for Camp Promise, an organization she co-founded to help send kids with muscular dystrophy to summer camp. We should all pitch in and help her out, if only to spare her the indignity of having to fly United one more time. Via AgencySpy.
Which '90s celebs will Old Navy drag from the vault next, you ask? Well, it looks like they're sticking with the old Beverly Hills, 90210 cast for now. Crispin Porter + Bogusky follows up last week's spot starring Jason Priestley and Gabrielle Carteris with this new execution featuring, yes, Jennie Garth and Luke Perry. Garth here plays a teacher who introduces the chain's Famous Jeans back-to-school special. Perry, meanwhile, still has his motorcycle and is still hanging around high school long past an appropriate age. Shannen Doherty would be a great get for the next spot, though something tells me it would be Ian Ziering. Credits after the jump.
CREDITS
CLIENT: Old Navy
CAMPAIGN: Funnovations Inc. BTS 2012
EXECUTION: Why Choose?
AGENCY: CP+B
WORLDWIDE CHIEF CREATIVE OFFICER: Rob Reilly
EXECUTIVE CREATIVE DIRECTOR(s): Jason Gaboriau
CREATIVE DIRECTOR(s): Robin Fitzgerald, Cameron Harris
ASSOCIATE CREATIVE DIRECTOR/WRITER: Alexandra Sann
ASSOCIATE CREATIVE DIRECTOR/ART DIRECTOR: Mike Kohlbecker
SENIOR COPYWRITER: Jamie Toal
SENIOR COPYWRITER HISPANIC: Jorge Ortega
SENIOR ART DIRECTOR: Tushar Date
VP/HEAD OF VIDEO PRODUCTION: Chad Hopenwasser
EXECUTIVE INTEGRATED PRODUCER: Deb Drumm
SR. INTEGRATED PRODUCER(s): Katie Porter
JR. INTEGRATED PRODUCER(s): Jackie Maloney
PRODUCTION COMPANY & CITY: Hungry Man, Los Angeles
DIRECTOR(s): Taika Waititi
EXECUTIVE PRODUCER (PRODUCTION CO): Kevin Byrne
EXECUTIVE PRODUCER (PRODUCTION CO): Cindy Becker
PRODUCER (PRODUCTION CO): Bridgitte Pugh
POST PRODUCTION & CITY: The Mill, Los Angeles
POST PRODUCER: Rachael Trillo
PROJECT VFX SUPERVISOR: Tara DeMarco
LEAD VFX ARTIST: Tara DeMarco
SET SUPERVISOR: Tara DeMarco
EDITORIAL COMPANY & CITY: Cut & Run, Santa Monica
EXECUTIVE PRODUCER: Carr Schilling
EDITOR: Frank Effron
ASSISTANT EDITOR: Russell Anderson
MUSIC COMPANY & CITY: Q Department, New York
PRODUCER: Zack Rice
COMPOSER(s): Q Department, New York
EXECUTIVE INTEGRATED MUSIC PRODUCER (AGENCY): Bill Meadows
SOUND DESIGN & MIX COMPANY: Lime Studios
EXECUTIVE PRODUCER: Jessica Locke
SOUND DESIGNER AND ENGINEER: Rohan Young
VP/GROUP ACCOUNT DIRECTOR: Danielle Whalen
ACCOUNT DIRECTOR: Kate Higgins
CONTENT MANAGEMENT SUPERVISOR: Mellissa Krumm
CONTENT SUPERVISOR: Georgette Young
CONTENT MANAGER: Tommy Cottam, Jennifer Hanson
EXECUTIVE BUSINESS AFFAIRS MANAGER: Amy Jacobsen
COGNITIVE ANTHROPOLOGIST(s): Lindsey Allison, Jennifer Hruska
IBM published a very gloomy statistic – around 80% of corporate blogs don't get beyond a fifth post.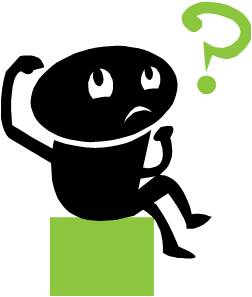 Isn't that incredible?
Is it really that difficult to run a blog?
Well, I've been blogging for about 5 years now and I'm still going strong, so what is that I'm doing that the corporates aren't?
Showing commitment
One of the first things you must realise when you start to blog is that you must be committed to it.
It's no good going into it all gung-ho only to suddenly realise you have nothing left to say after a few posts.
Coming up with great ideas day after day is one of the basic requirements of a blog. Of course, in a large company you have the benefit of numerous staff members who can also contribute, so there should be no excuse for running out of material.
If you don't have the manpower to run the blog, why not outsource some of your writing to a copywriter who can create fabulous posts for you by recycling old white papers, interviewing some of your subject matter experts or producing posts commenting on industry news?
But content is only one aspect, you also have to publicize it through your social media channels, make sure your posts are found by using your keywords and keep an eye on your analytics to measure your reach.
Then you have the comments to consider. These must be responded to in a timely manner and monitored.
You see there's a lot to think about.
Finding your voice
Assuming you have the commitment necessary to make your blog a success, you then have to think about how you want to come across to your readers.
There's no point mimicking someone else's style because why would anyone want to read a copycat blog?
It's vital you find your own voice and style and come up with posts that are unique to you. After all, no one wants to subscribe to a dozen blogs that all comment on exactly the same stuff.
Also, try to mix your posts up a bit. Don't just comment on industry news all the time, try adding in some 'how to' posts or top tips, perhaps even an interview or case study to keep it fresh and challenging.
Be patient
A lot of companies give up too easily. Once they start to blog, they expect to instantly see a vast increase in their traffic. But it doesn't happen that way.
You must be patient because it will take time to get your posts to work effectively in the search results, for them to be found and for your readership to grow.
To encourage people to read your blog, make sure it's easily accessible from you website, mention it in your newsletters and other customer communications and publicize each new posts through social media.
Above all be patient, it will happen.
Blogging isn't a quick fix; its ROI won't materialize over night. It's a long-term commitment. So don't give up, keep going because sooner or later you will begin to see the benefits.
This guest post is by Amy Harrison of Harrisonamy.com.
Earlier this year, through emails with ProBlogger about upcoming guest post ideas, I thought about an article about how blogging fed my business model.
This was the first time I'd really considered how my articles linked to the revenue I'd earned in the past three years.
I'm not a particularly prolific blogger, and I haven't written anything outlandish, controversial—or even had a viral post. But business is very healthy, I've been booked solid all year and will be for the next few months, and revenue is growing year on year.
It was only when I sat down to write this post that I saw how 95% of my business is generated through blogging by:
clients hiring a service
businesses wanting coaching or training
customers buying products.
Whether you also have a combination of the above, or focus solely on client work or selling products, over the next three days I'm going to show you how blogging has helped me generate revenue for each of those models.
Hopefully this will give you ideas of what's possible, and help you tailor your current blogging strategy to better suit your desired business model—whether it's one of these, or one of the others covered in the recent Blog Business Model series here at ProBlogger.
Today, we'll look at the first business model in the list: blogging to support sales of a service.
From readers to clients
If, like me, you're a copywriter or other type of freelance writer, your blog naturally lends itself to promoting your skills. If people can see and scrutinise your writing online, they'll find it easier to consider hiring you than someone whose work they haven't seen.
But a blog also supports other freelance occupations when you're working for hire. It showcases your expertise and personality, making it easier for someone to imagine working with you. If you're in a service-based business this is very important. You probably know that people buy from those they know, like, and trust, and your blog is a way of building this confidence into potential clients.
If you're a carpenter and your blog is filled with how-to articles, and the occasional video of you explaining a process, it is the equivalent of one long demonstration of what you are capable of and what you're like to work with.
As a result, if someone studies your blog and likes what they see, by the time they do approach you to enquire about your services, beneath the surface, they're already on the path of being "sold" on working with you.
Proving your expertise increases your value (and prices)
Generally speaking, if you approach a company or client looking for work, the balance of power lies in their hands. You're asking them for something. (If you've ever cold called to get clients, you know what I'm talking about).
However, building a solid reputation online through your blog increases your value and lets you charge more because potential clients value your work more.
If you want proof of this, simply look at the difference between the rates of a copywriter, web designer, or developer who has a well-known blog, and those of of copywriters, designers, and developers on sites like elance. Huge difference.
You see, if someone gets to know you through your blog and wants to hire you, it's not just to do your thing, it's do your thing your way.
That sets you apart from the crowd, and the more unique you are, the less likely people are to treat you as a commodity that can be beaten down on price.
Specific blogging tactic to attract clients: guest posting
The strongest strategy I've found for attracting clients who want to hire me as a copywriter is guest posting and the relationships I've built through guest posting.
This doesn't mean having to guest post everywhere. I can trace back about $20,000 worth of client work ($12,500 from one client for a month's worth of work) to a handful of guest posts I've written on less than four different websites.
Pick the biggest, brightest blogs and make sure they are in your audience's niche, not just yours. If you make banjos, don't write on the best banjo-making site (where other banjo-makers hang out), write for the best banjo-playing site (where the players—your customers—hang out).
A few tips that I've found to work well include:
Pick blogs that have integrity and are well respected among the audience of your ideal clients.
Go big! Don't be intimidated thinking you have to start small—write great content and aim for the best sites!
Study the site. Study popular posts, comments, and posting guidelines.
Work hard to write an article that will give the audience value.
Be polite but persistent if you don't hear anything. Submit your article and follow up in a week, then a week after that. Try social media, email, and online contact forms to get in touch (but no more than one or two different types of contact methods a week).
Prep your own website. Don't write guest posts before you have any decent content or a newsletter on your own site!
Follow up. If you have a successful guest post that increases your traffic and enquiries, start planning more, or even pitch a series of two or three articles so the audience can really get to know you.
What about you? How have you used your blog to attract clients for your service offering? Have you noticed a difference in how potential clients deal with you if they come to you after reading your blog? Let me know in the comments! And stay tuned: tomorrow we'll talk about blogging to support your coaching or training business.
Amy Harrison is a copywriter and content marketer for Personality Entrepreneurs wanting to connect and sell authentically to their audience. You can now download her free report on how to write sales copy when personality is part of your business at Harrisonamy.com.
Originally at: Blog Tips at ProBlogger
How to Blog to Build Your Service-based Business
Sooner or later, you'll realize that keeping up with the amount of content you need to keep your online marketing strategy going, is impossible on your own.
So, it's time to call in the experts.
You've done your research, you've found a copywriter you believe you can work with – so what next?
Well, if you were thinking you could just email them a list of your requirements and then let them get on with it without any input from you, you'd be wrong.
Your writer is going to need a lot of information from you and they'll probably either use a briefing document (which they'll email to you for completion), or if they're close enough, meet with you.
So, what can you expect to be asked about?
Ready? Here goes…
Your goals – what you're looking to achieve with that particular project
Brand personality – how you want your company to seen. Plus, the work they do for you will also have to fit in with your current brand image, so they'll need to know things like preferred vocabulary, house styles etc.
Preferred voice – do you want it formal, informal, conversational etc.
What's worked in the past? – if you've had a particularly successful campaign in the past, let them see it so they can use its style within the new project. Also, if you know something doesn't work, again let them know.
Your audience – they're going to need to know whom they are writing for. That is your present clients base and potential clients, or those you want to do business with.
Background – don't forget your writer is unlikely to have a background in your industry so don't assume knowledge. Provide them with details of your main competitors, articles and blogs that might be relevant etc.
Back to basics – as mentioned earlier, your writer isn't going to be an expert in your field, so be prepared to get right back to basics. After all, you've acquired a lot of knowledge over the years, but that doesn't mean your audience have the same knowledge levels.
There's a bit more yet – here are a few other things to bear in mind:
Give them time – last minute deadlines don't help anyone
Give them one point of contact – this will avoid confusion and mixed messages
Review drafts quickly – it saves a lot of time chasing
Keep them in the loop – let them know what's going on, especially if it's going to affect their work
Treat your writer as a member of your team. The more they work with you, the more familiar they will become with your business, products and audience.
And that will be worth its weight in gold.
When marketers think about call-to-action (CTA) creation, the first thing many of them tend to focus on is design. And while CTA design is critical to initially drawing the attention of your visitors, it's the copy of your calls-to-action that has to be compelling enough to get them clicking.
If the copy you craft doesn't keep your visitors' attention, it can hurt your click-through rate, lead conversions, and ultimately, sales. "People looking for information are looking for text, not pictures," writes copywriter Dean Rieck, analyzing the results of an Eyetrack III study. Because visitors focus on the words in ads more than on the graphics, marketers need to first make sure their wording is clear, specific, and action-oriented.
And while we're not at all suggesting that you mimic the following examples of CTA copy word for word, these 14 real-life examples of can definitely inspire you to come up with rich CTA copy that compels your visitors to click and convert.
1) Akismet
Akismet is all about protection from spam, and visitors can definitely get that message from this call-to-action. It not only asks them to "get started," but it also reinforces the point that going with Akismet is the way to get rid of spam. The copy, "Let Akismet handle it. You'll be protected within minutes" gives visitors the sense that they'll quickly be comment spam worry-free if they click. And believe us, comment spam is the worst.
2) Amazon
The most compelling CTA pictured here is asking readers to "click to look inside" the book. The combination of this intriguing, highlighted copy coupled with an arrow makes this CTA stand out from the rest of the page and invites people to flip through and preview their potential purchase.
3) Bob Phibbs
The language of this call-to-action ("See How Bob Can Optimize Your Business") is written in a way that gives visitors context even if skim over the bullet points listed above it. It's effective because it's both specific and action-oriented.
4) Codebase
In this example, the italicized text above the call-to-action — "15 day free trial" — serves to provide more specific details about the action visitors will be taking if they click. It reveals the 'how' of "try[ing] Codebase for free" — through a trial — and tells visitors how long this experience will last — 15 days. This is a great example of copy that clearly sets expectations before conversion so visitors know exactly what they'll get in return.
5) Eventbrite
The text outside the call-to-action button here serves to create an incentive. It's "free" to create an event, so there's absolutely no reason why you shouldn't just go ahead and create one! The use of parentheses also make it seem like the fact that mentioning it's free is somewhat of an afterthought, making it a softer sell rather than being in your face.
6) Get Satisfaction
The copy of the call-to-action button here is so descriptive that visitors don't even need to read the rest of the text on the page to know what they'll get. This straightforward CTA tells you exactly what you are going to receive once you click on it. Remember — sometimes being to-the-point is all you need to drive conversions.
7) GoToWebinar
GoToWebinar uses hyperlinked text below their CTA buttons to clarify exactly what visitors will get after their click(s): either a free trial or an online purchase. GoToWebinar also offers a third option to simply talk to someone in Sales. The lesson is simple, if you're using small CTA and your button text is somewhat vague, clarifying copy can give visitors an extra boost to click.
8) Indie Aisle
Here is another example of a very descriptive call-to-action like we saw with the Bob Phibbs example. The copy of this CTA button does a great job of summarizing the bullet points above in case someone glosses over them.
9) Mobile Web Design
The text beneath the main call-to-action here highlights additional details about the offer. Like we saw with GoToWebinar, this language serves to provide clarity and set expectations for the visitor, eliminating any guesswork.
10) OH! Media
Pictured here is another call-to-action that gives visitors enough information to take the next step without needing to give away much background information. In fact, the text above isn't even complete, serving as a teaser and tempting people to keep reading.
11) Brightcove
By now, you've probably gotten the hint that it's effective to provide very specific information in your calls-to-action. Brightcove offers yet another example of this best practice. While the text above describes exactly what visitors will be signing up for — free webinars and events — it never hurts to reiterate it in the call-to-action itself.
12) APPSTEMPLATES.com
This call-to-action example uses language that focus mainly on the offer's value. By clicking on the CTA, the visitor will get "unlimited access" to web templates. This call-to-action also effectively emphasizes an additional incentive to users, by mentioning that they're offering a discount, from the original $149 price tag, now for just $50.
13) XS International
When the context of the web page doesn't necessarily contribute much to the meaning of the call-to-action, the CTA needs to be powerful by itself, conveying a compelling offer through both visuals and copy. The language of the calls-to-action depicted here thorough to give readers solid context around the two offers.
14) Revolutionary Art Magazine

The copy around the call-to-action example below serves to further demonstrate the value of subscribing. Just below the highlighted "Subscribe" button, you'll find more information about why subscribing is a great choice. "No fluff. No ads. Just great articles…"
This post is an excerpt from our new ebook, 101 Examples of Effective Calls-to-Action. Download the ebook here for 87 more CTA examples that show how real businesses are making savvy use of CTAs to facilitate segmentation, grow their email lists, reduce conversion anxiety, and more!
Image Credit: Bingmanson

Levissima is a mineral water springing from a glacier in northen Italy. While launching the new corporate website, they wanted users to experience the main quality of the product, putting them in touch with the force of purity. The Wild Purity Button was created to bring nature into your web activity.
Agency: Lowe Pirella Fronzoni
Creative Director: Laura Sordi
Art Director: Matteo Milaneschi
Copywriter: Andrea Fogar, Marta Policastri
Developer: Mattia Paiano, Francesco Pandolfi
Digital Strategist: Valerio Rufo.
With this tool, you can plunge yourself into beautiful landscapes, regenerating yourself while checking Facebook or reading the news. What the Button actually does is change the background image of the website you're on with views of wild nature. You can choose the background image you prefer by clicking the provided button on the footer. On the same bar, you'll find the button to cancel the "Wild Purity effect". The tool works on every website that has a background image, except the ones that don't allow any action on the source code. Add the Wild Purity Button to your bookmark toolbar and experience the force of purity:
http://www.levissima.it/thewildpuritybutton/
When does creativity strike?
I struggle with this concept on a daily basis. An old friend of mine is a creative copywriter. I remember back when we were in university how consumed he was with great advertising creative. At the time, there was no Internet and he would wait – patiently – for the latest advertising annual to come out. He would go through these annuals like a detective surveying a murder scene for the first time. These magazines were never loaned. They were reference material and a mythical gateway of ideation. With a notepad constantly in hand (in case an idea struck), there would be times in our friendship when he would simply disappear because something had come to him and it needed to come out (dozens of napkins died by his pen). One summer, a bunch of us did a roundtrip to visit him at university. Over some chicken wings and beer, he said something that stuck with me to this very day about the creative process. We were ruminating about how stressful it can be to have to come up with great ideas on a tight deadline with a limited budget. He said: it's like jumping off of a cliff naked and hoping that there's a branch somewhere on the way down to snag some part of your skin (at the time, I think he said an eyelid!). Sounds like more luck than experience, but it isn't.
The waiting isn't the hardest part.
Some people, wrongly, assume that waiting for these ideas to strike is the hardest part. Those who have put time into their craft (and this can be anything from writing or being a creative director to painting or programming an app) know that it's not the waiting… it's the starting. It's a message that you will read in every book about creativity, and it's the same concept you will uncover in every book about personal development. Coming up with goals is not the hardest part: starting to make that list and putting real deadlines against it is the hardest part. Hoping you will overcome your anxiety after seeing a therapist is the wrong approach to take. Once you begin the process, you realize that most of our psychological issues begin to fade when we start to push through that fear by actually starting to heal ourselves. I often reflect on two books by Steven Pressfield: The War Of Art and Do The Work. I am in love with Pressfield's blue collar work ethic when it comes to writing and creativity. If your neighbor wakes up, brushes their teeth, takes a shower, feeds the kids, gets them off to school, kisses their spouse goodbye for the day and heads off to the office, why don't creative people do the same? I wish I could say that I bring this type of work ethic to my work, but I don't.
Forcing it.
I do force myself to write. Writing is the catalyst for my ideation (it may be shooting videos or doodling for you). No new ideas come to light in my life without the act of writing. While a good chunk of my day is spent tinkering with words for clients, this blog, a book, an article, a presentation, a pitch or whatever, I can't follow Pressfield's dedication to a tee. I do like to wander, procrastinate, complain, occupy myself with distractions (they could be serious distractions like a client meeting or silly ones like a need to buy more socks). In the end, I do force myself to write. Often. Frequently. Daily. Why? Because I know one thing: starting leads to creating. Creating leads to ideation. Ideation leads to excellence. Not always. But, often enough. You can't fake the critical thinking that gets developed from writing.
My water broke.
I'm in the middle of editing my second business book, CTRL ALT DEL (it will be out in Spring 2013). It took me longer than expected. Not to write it, but to create the right framework. What got it to the place where the concept felt meaty enough for a book? It's a squiggly and jagged journey, but the timing may not have been perfect. When I let my other three business partners at Twist Image know that the second book was being written, one of them said it would be important for us to figure out if the timing was right and how to make everything work. I (half-jokingly) said, "my water broke… this baby is coming." Again, the creative push came because from the act of starting. Once I got started, neck deep in the words, finding inspiration and ideas was not the problem: finding enough time to let the words tumble out was.
The blank screen.
My MacBook Air is the most intimidating tool I have ever encountered. It just sits there, lid down, waiting for me. With it, I have access to create, nurture, publish and ideate anything. Is it possible for the next big idea to come out of it? Why not? Without the tools, one could complain that they simply can't create. When you write, produce or nurture, having a MacBook Air makes you realize how lazy and insufferable we all are. What a magnificent tool of creation and I'm squandering it by not using it as frequently as I probably should (why did I watch four episodes of Pawn Stars this weekend when I could have been writing and ideating more?). Your work is your art (don't believe me? Go and read Seth Godin's book, Linchpin) and we have these tools to do things we could have never imagined before. My creative tension doesn't come from finding a wall to tag, it comes from finding the nerve to lift the lid up.
Lift the lid.
I see people all of the time who are simply not spending enough time starting. It could be scribbles in a Moleskine it could be cracking open a PowerPoint and it could be opening up that blank Word document. Start. Start now, Lift the lid. Start creating.
Change the world.
I'm on my way to Silicon Valley for a few days. I just finished watching a great documentary about famed architect, Frank Gehry, called, Sketches Of Frank Gehry. In this film, Gehry's therapist is interviewed and he talks about the difference between treating patients with issues like fear and uncertainty and then people like Gehry. Here's the distinction: the majority of people are trying to figure out how to heal themselves so that they can get on with their day to day lives. People like Gehry (and some of the more renowned artists of our times) are trying to figure out how to change the world. Wow. It was a very profound moment. The difference is that these people start – as hard and as gut-wrenching at it can be. They force it. They force it because they know that something always does happen.
What are you waiting for?
Tags: