Archive for the 'eBay' tag
Apple's in the top ten for the first time ever, Facebook hits the list, and Dell sells more than Google.
Fortune Magazine released its Fortune 500 companies today, ranking the top 500 companies by global income. 
Notable this year is Apple, with its whopping $156 billion in 2012 sales, jumping into the top 10 for the first time ever. And Google, with its big $50 billion year, bulled its way up almost 20 spots to hit #55. Perhaps most impressive, however, is Facebook which, with the youngest CEO in the Fortune 500, made the list for the very first time, clocking in at 487.
Ranking companies by income is a fairly arbitrary measure, since it reveals little about how much companies actually earn, but it does show scope and scale. A grain of salt is definitely indicated, however, as Google's profits, for instance, are many multiples of Dell's, despite the fact that Dell is ranked #51, and Google is #55.
Here are the 41 technology companies that Fortune included on its list.
6 Apple
15 HP
20 IBM
35 Microsoft
49 Amazon
51 Dell
54 Intel
55 Google
60 Cisco Systems
80 Oracle
131 Xerox
133 EMC
176 Computer Sciences
163 Jabil Circuit
194 Qualcomm
196 eBay
218 Texas Instruments
222 Western Digital
240 SAIC
267 CDW
270 Liberty Interactive
302 Applied Materials
304 Motorola Solutions
318 Micron Technology
326 Corning
327 Broadcom
352 Congnizant Technology Solutions
379 Symantec
408 NetApp
420 Sanmina
429 Harris
436 Booz Allen Hamilton Holding
441 NCR
473 Priceline.com
464 AMD
477 Avaya
482 Facebook
487 SanDisk
489 Pitney Bowes
494 Yahoo
499 CA Technologies
A couple of caveats:
I have not included telecommunications companies such as AT&T and Verizon, although a good argument can be made that they are now, primarily, technology companies, simply because Fortune did not classify them in any recognizable technology category. And I have included retailers like CDW and companies like Pitney Bowes, which Fortune classifies in categories like Computers, Office Equipment and Information Technology Services.
One interesting note: While Facebook has the Fortune 500′s youngest CEO, Dole Food's David Murdock, at 90 years old, is the Fortune 500′s oldest CEO.
photo credit: mikesolita via photopin cc
Filed under: Business, Enterprise
Marketplaces have been with us for centuries. Around the time people started trading inside and outside of their village two models developed.
You either took your stuff on the road and sold it door to door or you showed up somewhere near the center of town and rented a stall in the market or bazaar.
Even today's shopping center is based on the marketplace concept – lots of people go to one place where they can go to lots of stores at one time.
You could make a case for the fact that the Internet in general is little more than a really, really big marketplace – containing everything that has ever been made along with everything that's ever been said.
Unfiltered as it is though, the Internet is a bit like going down to market and finding that if you walk through the stalls for about fifteen years you wouldn't even make a dent in what's there.
eBay was one of the first to crack the marketplace code online. eBay aggregated buyers and sellers of stuff, mostly stuff in the attic and garage, and took a fee on the sale.
In recent years others have entered the digital marketplace business and the model, including eBay's model, has evolved to the point where it represents a significant distribution channel for businesses large and small, B2B and B2C and is no longer limited to physical products.
Today sellers can find viable marketplace distribution in places like Amazon, Buy.com, Newegg, Ariba as well as eBay. Even traditional retailers like Sears and BestBuy are getting into the marketplace game. And, it's pretty obvious that Facebook has plans to fall into this category as well.
Marketplaces are not limited to sellers either. Marketplaces like Alibaba are making it easier than ever for business to find and source suppliers and manufactures of products from around the globe.
As small businesses consider digital marketplaces for additional distribution, they must weigh the advantages and disadvantages, learn best practices and specifications and tricks of the trade in order to stand out.
Advantages of digital marketplaces
Pre-built market – some marketplaces have millions of customers visiting on a daily basis.
Shoppers with intent – people often come to a marketplace ready to buy something if not a very specific item.
Convenience – Shoppers love the convenience and one stop shopping approach with one login.
Niche markets – Some marketplaces build communities interested in very specific types of items.
Fulfillment – Marketplaces can become a fulfillment center. Amazon's Fulfillment by Amazon program is a huge boost for some companies.
Credibility – Smaller, lesser known brands can benefit from the trust built by a marketplace.
Disadvantages of digital marketplaces
Competitive proximity – Sure there are lots of shoppers, but your competitor might be in the next stall, so to speak, offering a lower price or better options.
Commoditization – Some marketplace shoppers are simply looking for the best price on a comparable product.
Loss of brand – What makes someone want to do business with you based on an awesome experience can be lost in the matching specs of a marketplace.
Listing idiosyncrasies – Every marketplace has it's own way of getting your stuff listed, priced and highlighted.
Order management – Some small businesses don't have the IT infrastructure to handle order management systems required to play at a high level.
Hard to stand out – Winning the digital marketplace game takes a lot of work – uploading your products via a data feed and calling it a day is not going to cut it.
Best practices
If you decide to test a marketplace there are a handful of musts in order to make a go of it.
Start slow and build – Unless you've got a full time IT staff it's best to pick a marketplace and try to build your chops one at a time rather than jumping in and distributing your resources in ways that will dilute your time and attention.
Go for Gold seller status – Every marketplace has some algorithm that rewards the best sellers. Some of this is sheer volume, but things like ratings and response times play a huge role. Gold status usually affords better placement. (Yet another argument for starting slow and working out the kinks)
Need for speed – One of the quickest ways to rise and fall in the ratings game is quickness. Get your products in the customer's hands as fast as possible.
Provide tracking (Holidays!) – Provide lots of communication. Let people know if they can get something by a looming Holiday date. Exceed expectations.
Grow with automation – Once you hit any level of volume in one or more markets you'll need to find and employ tools that help you list, track, manage and reprice your listings based on the real-time activity going in a market. Some suppliers move the price of items up and down multiple times during a day making it tough to stay on top with a spreadsheet as your only tool.
Digital marketplaces can open up a world of opportunities or they can become a fast way to discount your products. The key is to establish your distribution in other places, refine your processes and then look for additional opportunities in the growing world of online maketplaces.
Digital Marketplaces Becoming a Viable Small Business Channel is a post from: Small Business Marketing Blog from Duct Tape Marketing
Recently, eBay announced that the company is pulling the plug on its AdWords account and pointed to its recent research that paid ads don't work.
A lot of things don't work when you don't use them properly (you can't take a shower in your dishwasher), however, and eBay seems to have conducted a shocking number of silly things in its AdWords account.
The good news for marketing professionals is that eBay provides an excellent example of how not to run a search marketing campaign.
eBay Puts Its Account on Cruise Control
AdWords accounts require thoughtful account build-out and maintenance  to ensure best results, but eBay appears to have left its account on cruise control, as demonstrated by its aggressive use of Dynamic Keyword Insertion (DKI).
DKI allows AdWords advertisers to automatically have a user's search query automatically appear in the headline of their ad text. That can be a great technique when used correctly. However, eBay appears to have copied around 170 million keywords and run them all using DKI. From those ads, it would appear that eBay has some pretty disturbing items for sale.
For example, someone should notify the folks of Sleepy Hollow.
And drunk college students have finally found a way to make some extra cash—cash to further their poor drinking habits.
You can check out some other examples here.
In AdWords, Dumb Ads Cost More
eBay has done a pretty bad job with its ads. Bizarre, boring, and repetitive ad text combined with aggressive use of DKI is a recipe for disaster.
The company could also benefit from the use of negative keywords, which let advertisers specify exclusionary words for which they do not want to appear. (Vomit would be a
fantastic negative keyword, for example.)
However, eBay's weird ads aren't just ineffective—they also cost eBay tons of money.
In an effort to motivate advertisers to create quality ads, Google created a factor called Quality Score. In AdWords, Quality Score determines how well crafted your ad text is and rates your ad on a score from 1-10. Highly rated ads are rewarded with reduced cost for clicks and premium ad positioning, while ads with low quality scores cost ridiculously high sums for even one click as a deterrent for creating terrible ads, which are often useless and not helpful for users.
Considering how strange many of eBay's ads are, the company is probably paying a fortune for the few clicks its ads do receive—clicks that probably rarely convert to sales (no vomit or severed heads to purchase here). The combination of high click costs and low conversion rates likely makes positive ROI difficult to achieve.
eBay Took Years to Figure Out It Was Failing at AdWords
I'm most surprised that it took eBay around 10 years to figure out it has been failing at AdWords. eBay's funny ads have been a fixture on Google search results pages for many years. Yet rather than fixing the problem, eBay has been sitting back and watching its AdWords account run into the ground.
What's truly sad is that paid search is one of the few advertising mediums where measuring ad performance is relatively easier than conventional offline advertising. With the right tools and know-how, online advertising technology allows advertisers to track impressions, clicks, and conversions, and to conduct A/B testing, which enables advertisers to pinpoint what is going wrong (or right) in their account.
I estimate that eBay had previously been one of the biggest online ad spenders in the retail and shopping industry, but  it appears that for more than 10 years, eBay still hasn't quite figured out its account performance, despite conversion tracking being one of the most fundamental online advertising best practices.
How can eBay expect online advertising to work for it when the company has been sinking hundreds of millions of dollars into a broken setup for years?
Paid Search Doesn't Work for eBay Due to Laziness
Any online advertising expert will tell you that a paid search campaign needs ongoing attention to be truly successful. Online ads can bring great results, but they require some effort in terms of keyword selection, ad copy creation, and other factors.  eBay's history of poor AdWords ads demonstrate the lack of effort and creativity that eBay has been putting into its account over the years.
The good news is that eBay's failure doesn't have to be yours. The eBay's AdWords account is a prime example of what you absolutely should not be doing in paid search. Learn from eBay's blunders to make paid search work for your business.

Text messaging open rates are far superior to those on Facebook, email and even Twitter, according to this latest infographic from SlickText.com. In addition, SMS coupons are ten times more likely to be redeemed and shared than mail or newspaper coupons. Almost all text messages are read within the first five minutes, they claim, which makes sense as the average person checks their phone over 150 times per day. See more insights at SlickText.
Eric Schmidt Predicts "Entire World" Will be Online by 2020
Never mind that just 38% of the world's population use the Internet today; within a decade, every person on the planet will be connected through the web. So said Google chairman Eric Schmidt recently in a public Google+ status update.(…)
Read the rest of Online Marketing News: Google Cautions, Creepy Social Services & Eric Schmidt's Crystal Ball (664 words)
---

Gain a competitive advantage by subscribing to the
TopRank® Online Marketing Newsletter.
© Online Marketing Blog, 2013. |
Online Marketing News: Google Cautions, Creepy Social Services & Eric Schmidt's Crystal Ball | http://www.toprankblog.com
It's no secret that I'm an iPhone fan and I often get a lot of flack from commenters regarding my obvious bias. But I can't help it when the numbers simply go my way. Like this set of numbers from media and marketing research firm Arbitron:
A greater percentage of iPhone users (67.5 percent) use mobile apps for commerce compared to Android users (43.9 percent).
iPhone users went on an average of 35 virtual shopping trips in a month, while Android users only went shopping 29.5 times.
In addition, iPhone users spent more time using mobile commerce apps (105.3 minutes/month vs. 87.6 minutes/month).
The survey doesn't offer any conclusions as to why this is so, but I suspect there are two factors involved. First, I'd guess there are more ecommerce apps for the iPhone than there is for Android. According to Venture Beat, the iTunes and GooglePlay now have roughly the same number of available apps, but I often see apps that are available only for iOS. Look at Instagram, they waited 18 months to release an Android version of their app.
Then there's the fact that iPhone users tend to be more affluent. Their average household income is $105,200, compared to  Android with average income of $89,300. They're also younger and that adds up to more discretionary income.
'Appy Shopping
Here's a surprise. When it comes to shopping apps, eBay knocks Amazon out of the top spot.
eBay not only has more users, but look at the time spent: 108.4 minutes vs only 40 minutes a month on Amazon. And sessions per month are more than triple what Amazon sees. Some of that comes from the natural way we use both sites. With Amazon, you go in, you buy, you get out. With eBay, you browse, you watch, you bid, you come back several times to check your bid and then you buy. eBay encourages multiple visits so that does pump up their volume.
Craiglist Mobile has the lowest percentage of users but those who do log on stay twice as long as they do with Amazon and they log more sessions. I'm a Craigslist fan, but I've never used the mobile app, so that's going on my To Do list.
I'm not a fan of Amazon's mobile app. Even though I have it on my phone, I prefer to use a browser to connect to the website. I am not alone in this.

This chart represents smartphone users who shop via a mobile website. Here, Amazon knocks eBay off its pedestal, easily claiming the top spot for percentage of users. But look at little old Craigslist taking the top spot for minutes and sessions per month. Walmart also makes the top five which leaves me wondering why their app doesn't rate.
As for Amazon, with all the power they have behind them, you'd think they could turn out an app that trumps all when it comes to m-commerce. Until they do, they'll have to be content with sharing the spotlight with up and coming rival eBay.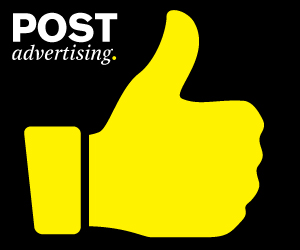 Each week, our social media team at Story hops on a conference call discuss the latest and greatest in the world of social media, content marketing, brand storytelling and the like. While most everyone would admit that meetings are rarely fun, I look forward to this call because I love to talk social-media shop. 
Considering how quickly marketing happens in the post-advertising age, we aren't able to cover everything on the blog and a lot of great work that we discuss on our weekly call falls through the cracks. In the last year, we've made it a point to highlight the brands each season that have embraced Post-Advertising and have focused their efforts on creating engaging content and igniting movements that spread.
It's been six long months since our last edition, so let's get on with it! Here are Ten Brands Doing Post-Advertising Right: Fall Edition.
1. Oreo
Undoubtedly one of the shining stars of social media in 2012, Oreo was already one of the top brands on Facebook—over 28 million fans—when they created Daily Twist, a uniquely engaging campaign in celebration of their 100th anniversary. Starting on June 25th and lasting through October 2nd (100 days), Oreo posted one original and relevant branded image each day. The images celebrated various holidays, events and achievements, including Cheesecake Day, the Olympics, Twitter's 6-year anniversary and the Mars rover landing. The images were shared hundreds of thousands of times by the brand's fans.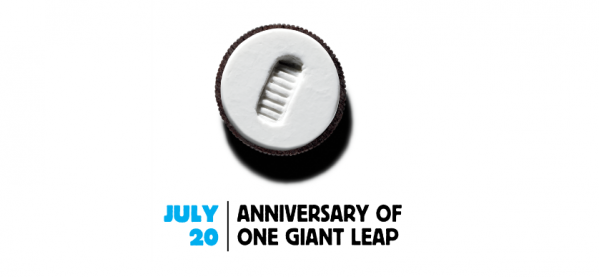 The content was innovative enough to command attention while still staying true to the brand's core story. By including a rainbow cookie for gay pride (which garnered an incredible influx of mostly positive page posts by fans), Oreo showcased their values in a productive way and created large amounts of earned media across major publications.  
2. Red Bull
Perhaps the only brand on this list that could challenge Oreo for the top spot on our list would be Red Bull. The energy drink that "gives you wings" has a steady Facebook presence (like Oreo, they're one of the top ten brands on Facebook), attained in part by the sharing of vibrant imagery, many of which feature the brand's sponsored extreme athletes.
But Red Bull made its biggest boom—literally—with the Red Bull Stratos mission. Supported by Red Bull, the only sponsor, and a team of experts, Felix Baumgartner ascended to 128,100 feet and broke the record for highest freefall jump. Watched live on YouTube by over 8 million viewers (a record), Baumgartner reached supersonic speeds and broke the sound barrier—all while flying the Red Bull flag on his spacesuit. The branded mission seemingly grabbed every headline and flooded social media channels, in the process enhancing their bold brand personality.
3. Tough Mudder
One interesting trend over the past few years: the rise in popularity of extreme races (or obstacle courses for adults, as I like to call them). Complete them and you can consider yourself a warrior, a spartan, or just plain tough. Tough Mudder is arguably the most difficult race of them all, and their marketing efforts have been just as strong. Boasting over 2.6 million Facebook fans, Tough Mudder invests in creating shareable content for its fans across Facebook, Twitter, Instagram and YouTube. They hire professional photographers and videographers to document every step of the race. Since just finishing one of these races is an impressive feat, how could you not share photos and video from the event, featuring yourself, to everyone you know? Plus, Tough Mudder issues a steady diet of email messaging to keep participants engaged, along with daily workouts to keep them on track.
4. Bodyform
There was some argument amongst the PA team as to whether or not Bodyform should make the list this time around. If you're not familiar, the UK-based feminine hygiene manufacturer received a comment on their Facebook page from a disgruntled male that quickly went viral on its own (84k likes, 3,500+ comments). Bodyform responded with the video below, which has garnered over 3.1 million views on YouTube.
The argument against showing up on our list: while it was a clever video, it wasn't truly authentic (the woman is an actor, not the CEO, like she claims), and it was an isolated marketing incident. Post-advertising is about effectively telling your brand's story in a variety of audience touch points. However, while those points are valid, as a man, watching this video has been the one and only time I've ever cared for more than a split second about a feminine hygiene product. That has to count for something, right?
5. Sharpie
How many pen, pencil or marker brands do you follow on Facebook, Twitter, YouTube or Instagram? Probably not many—except Sharpie. The brand has amassed over 3.6 million Facebook fans by embracing all the unique ways its community uses its markers, highlighters and pens. Most impressive is its Instagram presence, which, admittedly, is what first caught our eye. @sharpie posts unique photos not of the product but the art created with the product, which routinely garner thousands of likes a piece. It's a perfect blend of the brand's personality and the product's capabilities.

6. James Bond – SKYFALL
In anticipation of the release of the 23rd James Bond film, SKYFALL, and in celebration of the franchise's 50th anniversary, the official JamesBond007 Facebook page sent their 1.3 million fans off on an adventure of their own. Utilizing the feverish growth and popularity of Instagram, the mission challenged fans to upload photos on Instagram of themselves at famous Bond locations and tag them with #Bond50 and #SKYFALL. User-generated content is an easy and direct way to build relationships with fans, and we loved this execution. Plus, Adele—a brilliant choice—sang the official theme song. The music video has been viewed more than 45.4 million times on YouTube.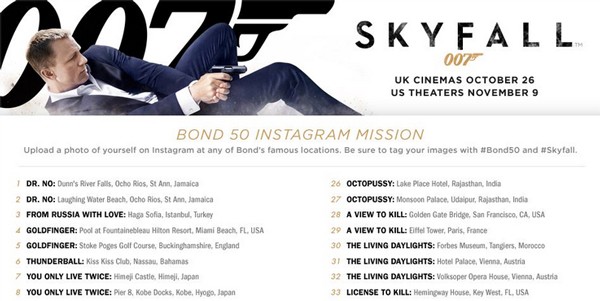 7. Hiut Denim
You may not have heard of Hiut Denim. But, if you appreciate good jeans, then you better get familiar. Their story is rooted in the idea of doing one thing and doing it well, and for Hiut Denim, that one thing is jeans. And in order to buy their jeans, you have to choose what type of denim. Do you want organic denim from a great mill in Turkey or selvedge denim from Kuroki, the artisanal Japanese denim mill?
Visit their beautiful brand site where ecommerce is given as much weight as their story, their blog, their films, and a page featuring products they love that have nothing to do with jeans. Every user interaction feels true to this artisan brand's story. While you might not be able to pronounce their name, you certainly won't forget them.
8. Movember
Here at Post-Advertising, we're big fans of brilliant cause marketing, and few (if any) do it better than Movember: A moustache-growing charity event held during November each year that raises funds and awareness for men's health. They've impressed us so much that we've written about them not once but twice. However, since we're in the month of Movember and the nonprofit organization is poised for their biggest fundraising month ever, they deserved a nod in this list. The brand embraces moustache growing as a way to get others talking about prostate cancer and every touch point sports a fine moustache. In case you're wondering exactly how to grow a moustache, Movember—by way of a spot-on celebrity endorsement and collaboration with Made Men— has you covered: 
This, year, updated branding (a sharp new look-and-feel for "Movember and Sons") is featured in a slick mobile app, numerous localized websites and Facebook pages, and a fantastic YouTube page. They have a tone-of-voice all their own. By creating a movement centered on the viral, talkable nature of moustaches and social fundraising, Movember has embraced post-advertising in a big way.
Honorable mention to The Art of Shaving, a perfect sponsor for Movember that offers a free shave to participants today, November 1st.
9. Kayak.com
Frank Reardon now spends hours searching through dozens of travel sites because he was mean to the founder of Kayak.com in college—or so the commercial goes. But when the "real" Frank Gordon responded to the ads, upset that he couldn't use Kayak and pleading to have the ban revoked, Kayak.com did what any good brand would: said no to the bully.
In a great use of YouTube's playlist feature, you can watch the story unfold yourself. But beware; this is our Free-Time Paradox in action. While busy writing this article, I found myself venturing further and further down the rabbit hole until I was booking a flight from San Francisco to D.C. at FRANKSKAYAK.com (best…Facebook…page…ever). Bravo to our neighbors at Kayak.com, who are just a block away from our South Norwalk, CT office.
10. eBay
One way to reach our hearts here at Post-Advertising (besides through our stomachs) is through long-form content that features those who help define a brand's story—customers. eBay created a campaign called "eBay Thanks You" that focuses on real stories of success. Of course the content helps eBay, showing audiences how effective the auction platform can be. But it's a great piece of storytelling, especially when you think about how eBay has literally created new lives and livelihoods for individuals that simply weren't possible 15 years ago.
We recently featured three carmakers that are embracing brand stories. In the process, they've launched digital platforms that aggregate their customers' stories. We'd love to see eBay provide this possibility for its users. 
Honorable Mention: AMC
I can't remember what AMC was prior to 2008 or so. Can you? But with the success of Mad Men, Breaking Bad, and The Walking Dead, they have redefined what it means to tell great stories. It's as if they hired someone who sat everyone down and said, "Let's stop showing old movies and find great storytellers who want to create high-quality programming."
There's definitely a content marketing lesson to be learned from AMC. They've proven that a focus on quality content can bring a lesser-known brand to the forefront of an audience's awareness because the best stories win. In other words, people share content they think is great. No number of commercials or billboards could have done this. Their paid media only fueled their owned media (like Breaking Bad's Facebook page), which has created a groundswell of earned media, including character-based social media accounts, Reddit categories, forums, active Twitter hashtags and more. Now, when talking about high-quality, award-winning programming, you can't mention HBO and Showtime without mentioning AMC.
Honorable Mention: Grey Poupon
We already dedicated an entire post to them, so we won't repeat ourselves, but they deserve a mention here. Their "Society of Taste" on Facebook was a lesson in brand storytelling. 
Which brands would you nominate?
Selling your stuff online is always a bit of a hassle. If you try Craigslist, you're inundated with emails and lowball offers. If you go with eBay, you're stuck managing your sale for a week. BidKat is a new online auction webapp where you list your item, and then BidKat takes care of the rest. More »


With Content Marketing World coming up in just a few weeks, I've been thinking a lot about the future of content marketing.  The industry has been moving faster than I ever could have anticipated. Along with the big issues of content management, content sourcing, content distribution, content integration, etc., I think there are some alternative content marketing strategies that we need to start paying attention to.  Here are three that have been keeping me up at night.
Brandscaping
I'm halfway through Andrew Davis' new book Brandscaping and I'm already starting to think differently about how content partnerships can work. Essentially, a brandscape is a collection of brands that work together to produce great content. I'm starting to believe that this is critical to the evolution of content marketing, as more brands inherently struggle with managing the content marketing process.  More to come on Andrew's book in a future post, but I believe we should all start to think of how unconventional content partnerships fit into our overall content marketing strategy.
The Talent Scout
Andrew goes into detail about the importance of identifying talent for your content initiatives.
I've traditionally thought of the Chief Content Officer role as the chief storyteller within the brand.  It's a function that is sorely needed within most organizations. But who identifies the talent?  Is that the CCO's role?  If it isn't, it certainly should be.  This goes beyond sourcing and into strategic talent scouting on behalf of the brand story.
So if we aren't actively looking for content talent, in all its forms (audio, video, textual), it seems we are missing an opportunity. Yes?
Buying Talent
I started working at Penton Media, a large B2B media company, back in 2000.  In 2003, I remember taking a proposal to the CEO stating that we should form a partnership with eBay Business, in the hopes that they would ultimately buy us.  Penton was struggling financially in those days, while eBay was soaring.
Although the idea received literally no attention, the model was sound.  Penton reached over a million business customers.  Ebay Business was trying to become the gateway to business purchasing.  Why should eBay buy ads in Penton publications when they could own the content and ultimately purchase Penton?
10 years ago, this idea may have seemed silly…a brand buying a media company.  Today (that is, right now) your brand should be salivating at the opportunities in front of you.  Bloggers and startup media companies are there for the taking.  They are creating amazing content and looking for someone with deeper pockets to help them with their vision.  Why can't that be you?  Heck, if Google can buy Zagat, then anything is possible, right?
The original post is titled 3 Alternative Content Marketing Strategies , and it came from The Content Marketing Revolution .
Apparently $10,000 is the going rate for a factory-sealed first-gen iPhone. At least, that's according to two sellers on eBay, who have recently listed the historic device on the bidding site.
I would usually say that most electronics shouldn't be seen as collectors items, as they only lose value over time and aren't pivotal enough during their lifespan to warrant a resurgence in value. Yet, the original iPhone is a different story.
This is a device that changed the course of the future. The App Store itself, though not present on the original iPhone, has changed the entire tech industry. Plus, the first iPhone was the very first time we had a usable version of the Internet in our pockets. So yeah, the original iPhone is a big deal.
There have been no bids on either unit, though both come from seemingly trustworthy sellers. Samsonbible is a top-rated seller with 100% feedback, and phsledge also has 100% feedback. Plus, the pictures look totally legit, as even the box is still wrapped tightly in plastic.
Here's the seller listing:
STUNNING RARE COLLECTORS CHOICE APPLE iPHONE 1ST GENERATION 8GB AND FACTORY SEALED..!!! YOU ARE SEEING A PIECE OF HISTORY..!!!! THIS IS AN INCREDIBLE COLLECTORS SHOW PIECE..!!!! THIS WOULD BE A CROWN JEWEL FOR ANY COLLECTION..!!!! AMAZING FACTORY SEALED BOX..!!! UNOPENED AND THE COLLECTORS DREAM APPLE iPHONE..!!!!!!
THIS IS OFFERED FOR A LIMITED TIME….. !!!!!!! HAPPY BIDDING…!!!!
So, if you have $10,000 lying around and have held on to all of the previous iPhones (or plan on collecting them), hop on over to eBay and check it out. This well may be your only chance — the original iPhone is no longer available for sale.
And even if you can't afford it, it's always fun to check out the specs compared to what we're seeing these days.
[Hat tip to iDownloadBlog for spotting the listing]
iPhone Only: Burner generates short-term, disposable phone numbers for voice calls and SMS messages, and then masks your outgoing calls and messages behind that number. If you've ever wanted to call or text someone but didn't necessarily want them to have your phone number—like a potential roomie you met on Craigslist, someone you just sold an old PC to on eBay, or even an annoying ex, this app is for you. More »