Archive for the 'guy' tag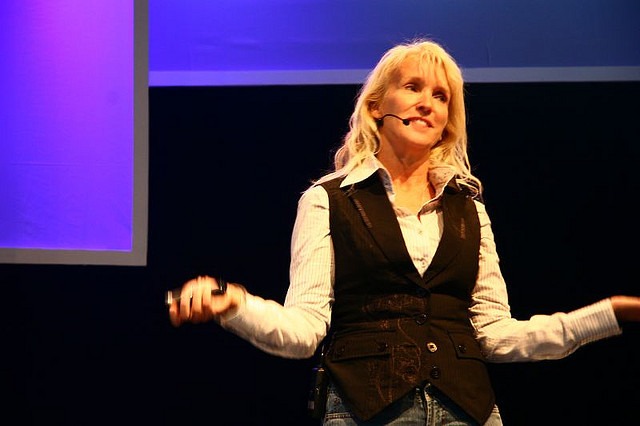 Oh it's been damn hard to keep this a secret for so long!  Anyone that knows me and that has followed the progression of the Think Like a Rock Star concept over the past 3 years knows that Kathy has had a bigger impact on my thinking than anyone else.  She's just unbelievably brilliant when it comes to teaching brands how to create passionate users/fans/customers and what's so awesome about Kathy is that she makes everyone else feel like they are smarter.  There are so many people that you read their writings and think 'Wow that guy/gal is pretty smart!'  With Kathy's writings, you read them and think 'OMG she just connected the dots for me and now it all makes sense!'  I am over the moon excited and cannot tell you how proud I am that Kathy will be involved with this book.
So when I asked Kathy if she would write the foreword and she told me she would be happy to review my manuscript and give me some advice, I was thinking that she had no idea what she was getting into

 It turns out *I* was the one that was in for a surprise.  Over the next month, Kathy must have written me 20 emails, each one probably 2,000 or so words with insanely helpful advice on how to structure the book.  In short, it all went back to this bit of advice:  On every single page, ask yourself 'Is this going to help the reader kick ass?'  Classic Kathy Sierra

Before talking to Kathy, I thought Think Like a Rock Star could be a very good book.  Thanks in large part to Kathy's tremendous help and advice over the last month, I now know Think Like a Rock Star is going to be a great book.  And Kathy deserves a lot of the credit for that because she's really helped me flesh out and structure my ideas, and present them in a way that will help the reader grasp the core lessons…and help them kick ass.
BTW if you aren't familiar with how awesome Kathy is, here's some of my favorite posts that she's written:
How your product can inspire The Nod
Inspiring your user-evangelists
Conversational writing kicks formal writing's ass
Reverse-engineering user reviews
Changing the user-experience without changing the product
And finally…here's the cover design for Think Like a Rock Star!  What do you think?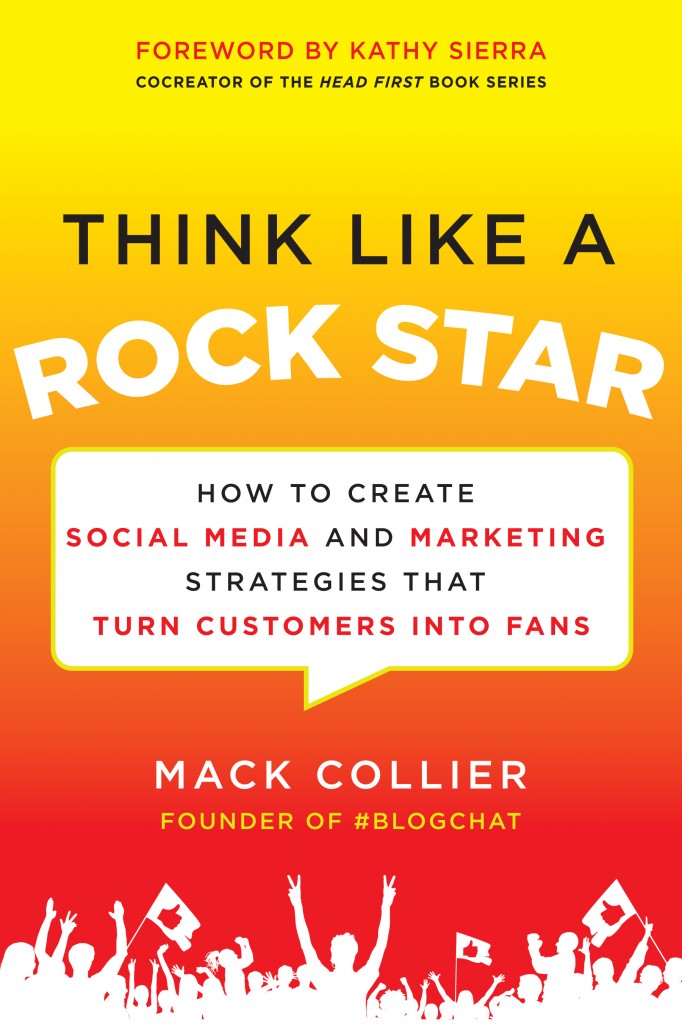 The official on-sale date is April 19th, 2013, and Think Like a Rock Star is slated to be available for pre-order on sites like Amazon and Barnes and Noble later this month!
Pic of Kathy via Flickr user dottavi
PS: Kathy I apologize for the amount of !!!s in this post, but as I said, I overuse them when I am excited about something

BONUS!  Here's a talk Kathy gave last year on how to write a book that helps readers kick ass.  If you are considering writing a book PLEASE watch this.
Reich took a vacation — lucky guy — and had a brainstorm:
Robert Reich,  Back from Three Weeks Vacation with a Bold Proposal

Here's a bold proposal I offer free of charge to Obama or Romney: Every American should get a mandatory minimum of three weeks paid vacation a year.

Most Americans only get two weeks off right now. But many don't even take the full two weeks out of fear of losing their jobs. One in four gets no paid vacation at all, not even holidays. Overall, Americans have less vacation time than workers in any other advanced economy.

This is absurd. A mandatory three weeks off would be good for everyone — including employers.

Studies show workers who take time off are more productive after their batteries are recharged. They have higher morale, and are less likely to mentally check out on the job.

This means more output per worker — enough to compensate employers for the cost of hiring additional workers to cover for everyone's three weeks' vacation time.
Sounds good, but Reich never mentions what the so-called self-employed are supposed to do. I guess this is another way that the government could screw us over, like having to pay both halves of social security taxes.
Here's a thought. Since Freelancers are at least 30% of the professional and creative workforce in the US now, so if Reich's vacation idea becomes law (as if) maybe the laws could have a clause granting a tax rebate that is equivalent to 3/52's of our freelance income, each year. That way we could receive 'paid' vacation each year.
But his proposal will go nowhere in this ideologically charged political environment. Who is going to stand up for the average worker, after all? No one.
And Dr. Reich? Please don't forget the freelancers. You were the Secretary of Labor once, so it looks bad for everyone.
Google top guy on localization and internationalization at Google Search, Christopher Semturs, spoke out on one of his pet peeves when it comes to this topic.
He said…
Google top guy on localization and internationalization at Google Search, Christopher Semturs, spoke out on one of his pet peeves when it comes to this topic.
He said, he hates it when web sites give him a language and keep him in that language based on his IP. He said:
I encountered quite a few web pages which forced me to a specific language without giving me an option to change this, e.g. by trying to guess the language from my location (and sadly, sometimes guessing it wrong).
Christopher didn't just complain, he decided to outline the main things SEOs and webmasters should consider when deploying sites with multiple languages. He wrote:
Verify that your page always returns content for all users, e.g. does not crash for GoogleBot (no Accept-Language header) or on unexpected user settings.
Make sure that each language is available under itâs own specific URL (e.g. www.example.com/de/ showing content in German).
On the main page, provide links to the language-specific URLs, e.g. as a language switcher somewhere on the page. Pro-Tip: Use symbols (flags), or write the language names in their native language.
For search engines, add the rel-alternate-hreflang annotations.
He ended saying that if you follow these recommendations it will make him personally happy but also "allow search engines to see all language variations of your web page."
Forum discussion at Google+.
By now, you've probably heard that Starbucks is going to be investing $25 million in Square, the San Francisco-based mobile payments company. As part of the deal, Starbucks will switch its credit and debit card processing to Square in the United States. But once you get past the headline, what does this really mean?
For starters, don't expect to see Square dongles at Starbucks locations. They're just too inefficient and flimsy for the kind of volume that Starbucks does. Line speed is among the top 5 things Starbucks cares about, if not the top thing. Having the Square reader at each register would slow down the lines too much. But if they're not going to have the Square dongle, how is Square handling all of Starbucks' credit and debit card transactions?
I asked Square PR if Starbucks was going to use the reader at retail or just have its existing infrastructure and readers point to Square's processing system. "The latter," replied Aaron Zamost.
If there are no dongles, how can Square improve the Starbucks experience?
Pay with Square is one possibility. I am a regular user of PWS. Is it a magical experience? It can be. Every Saturday that I'm in town, I go to the ferry building for an empanada at El Porteno. After a few weeks, Alex, the guy behind the counter got to know my face. He would hand me my emapanada and I'd just walk away. I didn't even have to say my name, making it even easier than advertised. Or it can be a pain in the ass. The last time I went to El Porteno, there was a new guy who hadn't heard of PWS. It would have been much faster to pay with my credit card.
Whether you're paying by name or paying by tapping (as Google is trying to get people to do), it's hard to change consumer behavior. And paying with a swipe is so simple it's hard to improve on that experience. There's a reason for this: Credit card companies make money with each payment, so they have made paying as easy as possible.
To the extent that any company can get people to change the way they pay, it's Starbucks. (Apple would be the other leading contender.) Starbucks' ubiquity and frequency means it has the ability to drive consumer behavior. It already has with the Starbucks Mobile apps on iPhone and Android. According to the New York Times, Starbucks handles 1 million transactions a week through its mobile apps. That system uses bar codes that display on a phone's screen. (Starbucks deployed special bar code readers for its stores.) In my experience, the Starbucks app is faster than Pay with Square. (It's even faster if you don't use the app and just print the bar code and stick it to your phone.)
That app is not going away.
The biggest win for Square (aside from the glowing press it will get for the next few days) would come from getting people to download and use the Pay with Square app. This will be entirely dependent on the extent to which Starbucks puts a marketing push behind this. If PWS is just another option that Starbucks accepts for the few people who know about it, it's irrelevant. But if it pushes PWS downloads, that creates more value for all of the merchants who accept Square.
Another benefit to Square from this deal is that it provides social proof. It can tout that small businesses can use the same processor that Starbucks does. While this may turn off some independent coffee shops, it does have value. That is going to hurt startups trying to get into mobile payments as well as companies like Groupon that are trying to diversify their businesses. (Starbucks CEO left Groupon's board earlier this year. As part of the Square deal, he will be joining Square's board.) And it certainly trumps the partnerships PayPal has rolled out with Home Depot, Jos. A. Bank, and Abercrombie & Fitch.
Although $25 million is a big number, lets put it into context for Starbucks. In its fiscal 2011, Starbucks recognized $46.9 million in revenue on unredeemed stored value card balances. Those are just the leftovers that Starbucks expects people won't use up on their gift cards. Essentially, Starbucks earned twice its investment in Square just by scrounging in its couch cushions.
Stored value cards are a big business for Starbucks. As of the most recent quarter, it had $521 million in deferred revenue — money that it had collected from customers but hasn't yet earned.
Starbucks Cards are also essential to Starbucks in another way: They're how Starbucks manages its loyalty program in the United States. The press release doesn't address stored value cards, and neither Starbucks nor Square responded to a request for clarification.
The other big question is how much Starbucks is paying for transactions. The announcement says that Starbucks will save money on credit card processing as part of the deal. Zamost declined to comment on whether Starbucks will be paying Square the same 2.75% that regular merchants pay. "We're not disclosing the terms of the agreement," Zamost said.
With its volume, Starbucks is already getting some of the best rates available. The most likely way that Square can improve processing economics is to eat some of the cost.
Regardless, this is a big deal that will reverberate throughout the emerging mobile payments ecosystem. Exactly how big it is will depend on the details of the implementation and marketing, which we'll see as it rolls out over the next few months.
(Full disclosure, given that I mention Groupon above: I have puts and several wagers against the company.)
[Top image credit: markyeg/Shutterstock]
Filed under: VentureBeat
So after my initial encounter with Jeff Bezos, I spent a few days laying low in Sun Valley Idaho, just enjoying the life of "pool-goer surrounded by greatness" during Allen and Co's mogul conference last month.
On its final Friday I reemerged from my hibernation to hang out in the lobby and read Vogue on my iPad (I know – advanced technology for me).
Even on the iPad, I love Vogue magazine because it has so many pretty pictures, of pretty people in pretty clothes. I'm paging through thinking, "OOH, PRETTY! THE MET BALL! OOH I LOVE THAT DRESS! MADE OF CROCODILE? REALLY? I WONDER IF SHE'S WEARING SPANX …. WAIT A MINUTE HOLD ON A SECOND THAT GUY LOOKS REALLY FAMILIAR!"
And what do you know – there, in my iPad Vogue, is a huge picture of that guy Jeff I met in the hotel bar the other night, front and center at the Met Ball because he was the CO-CHAIR.
Oh and by the way, did you know he founded Amazon? Well don't I feel silly now, having just talked to him about how I don't understand new-fangled technology. Geez, that fancy Amazon.com thing that is so ubiquitous, my 95 year old grandmother used it up until her tragic passing  AND  HE FOUNDED IT, AND HE'S IN MY VOGUE (love you Grams!) .
So,of course, who happens to stroll by, right as I am staring at a picture of his massive mug in this month's Vogue? Well it's none other than Jeffrey Bezos! And cool guy that he is, he comes right over to chat with me!
"Your iPad doesn't match your scarf today."
"Oh. It's you." I put down my iPad and again make my "just smelled dog poo" face before continuing, "I have a bone to pick with you sir."
I explain to Jeff and another conference attendee that I had met these nice men at the bar the other night, and they had asked me all these questions about my book and laughed at me for buying it in a bookstore and called me "terribly unhip."
And then I explain to him the shock I felt when I opened up my magazine this evening to see a picture of a STUNNING brunette and her "nebishly attractive" husband, who just HAPPENS to look like the guy in the bar the other night. The guy at the bar, who tried to convince me to buy a Kindle, who just so happened to be Jeffrey Bezos, founder of Amazon.
And who didn't let me know that oh maybe, before I embarassed myself further, I was talking to someone with a SLIGHT PERSONAL INTEREST IN GETTING PEOPLE TO BUY KINDLES, BECAUSE YOU KNOW, HE FOUNDED AMAZON.
The other conference attendee then chimed in, in mock horror "Jeff! You did that to this poor girl?!?"
So then Jeff apologizes, says he was just joking around and goes on about how it was fun to talk to me and how I shouldn't feel bad.
And I say, as I am staring at the middle two buttons of his shirt which have burst open to expose a flash of hairy mid-stomach, that this whole thing makes me VERY SAD. Because if someone had asked me about Jeff Bezos before this week, I would have called him an innovative genius. But alas now, if someone asks me about Jeff Bezos, I will be forced to answer honestly and tell them, with perhaps a tear in my eye, "He may be a genius but he is not a very nice man."
And Jeff Bezos, very nicely, apologizes to me AGAIN and says more nice things and is an all around pretty awesome, funny guy for apologizing to a complete stranger because she wasn't smart enough to recognize him. Which probably happens like, never.
And all the while, the middle two buttons of his shirt are still unbuttoned and oh, it looks like a third one is about to pop!, and I am laughing, because now he'll know what it feels like to have someone laughing AT YOU and not WITH YOU. But then, he was so incredibly nice (genuinely – I am not being facetious here) that I finally told him about the shirt.
We agreed that now we are even, and all was forgiven, and he went on his merry way (either to bed, or to Whiskey Jacques to do karaoke – not sure which one).
So in sum:
1) Jeff Bezos and his friends made fun of poor clueless me at a bar.
2) I retaliated by calling Jeff Bezos a "not very nice man" and by letting him apologize for 10 minutes with the middle two buttons of his shirt unbuttoned.
3) We agreed that we are totally even now and maybe someday can become like, Facebook friends. Or even real friends? That may be pushing it a little bit.
Except there is this one very small thing that I still have weighing on my conscious. I think I mentioned in Part I that I had a secret? One that you may have suspected while reading this but that Jeff Bezos definitely does not see coming?
Well, Jeff Bezos – I have a confession to make. I am not a very nice woman, and I'm afraid we are not even. See, I may have gotten a wee bit carried away and forgotton to mention that I may have gone to business school. And that I may have done two cases on you – one on Amazon, and one on your role in the Segway launch (ouch – not your finest moment).
The first night I met you in the bar? I may have heard you were in there and thought to myself "Hey, wouldn't it be funny in a TERRIBLY UNHIP way to sit next to the creator of the eReader with a giant hardcover book? And then be all like, 'Oh, this little thing? I got it at a BOOKSTORE IN TOWN'". I did also consider saying something about how no major metropolitan areas were being constructed entirely around Segways, but I thought that might be in poor taste.
So Jeff Bezos – if you are reading this – HI!!! And also, I'm sorry for playing you like a fiddle. You were genuinely awesome to talk to, and did not deserve that kind of treatment – especially from someone as TERRIBLY UNHIP as me.
For the record, I own a Kindle (which I love) but the screen broke on my way to Sun Valley and I am too poor to order a new one. And I did match my scarf to my book – so thank you for noticing.
And to anyone out there who wonders what Jeff Bezos is like? He is charismatic, charming, attractive, funny, and above all, a really nice guy. Even if he did call me "terribly unhip."
Editor's Note: Susanna Burke has absolutely nothing to do with technology — Other than the fact that she may (or even may not) have met Jeff Bezos at a bar. You can read the first part of this series, here.
Image via Peter H
I get this question a lot: Why do you cover enterprise?
People always look puzzled when they ask me this question. It's like they are trying to see deep into my soul. Who is this man who loves enterprise coverage? Is he just dull?
Ha! If you think I am dull, so be it. I'll gladly keep covering the enterprise.
Here are five reasons why:
It's so much fun to write about Larry Ellison. Ever see this video about what he says about the cloud? The best thing about covering Larry is that the guy is hilarious and absolutely full of it.
Apps don't suck anymore. It's awesome to see people get to use technology that they actually like. Enterprise giants have historically made software that is awful to use. "Spending every day making someone's life easier is awesome," writes Dan Shipper. "Especially when that someone actually wants to pay you for it." Writing about those cool apps is always something I find of interest.
You can  no longer separate work and your personal life. Our work and home lives are blending in ways that force us to rethink who we are. TechCrunch has chronicled the shift in how tech is changing the way we live. Now we get to show how this same tech wave is changing the way we work. It's at that intersection of our personal and work lives that we see the most innovative technologies. iPhones, tablets – they all create beautiful experiences that we use as much in our homes as we do at work.
You can smell the blood in the air. It's like watching a chess game unfold. Larry is no dummy. He's making his moves. VMware just bought Nicera for $1.2 billion. Why buy the virtual networking technology company? Arguably to derail Cisco, Rackspace and all the others pining for an open cloud. Then there is Amazon Web Service (AWS) – the force from the Pacific Northwest that has built the most sophisticated cloud service in the world. So much so that a source told me recently that the Japanese consider AWS a national threat. I find that fascinating.
IT? What IT? Pretty soon there will only be services.. IT will be in your car, your house or in a layer of data that you access through your app. Services will be the means for how all IT is delivered. What does that mean for the corporation? How will our children work in 20 years?
Veteran writer Joe Wilcox says covering the enterprise is like throwing rocks into Lake Erie. You can't miss. There are few people covering it, which I hope will change. There is just so much to write about.
Mike Senna, a California-based roboticist, has built a real, working Wall-E that can move around, wave, and call out his own cute name in a rattly, digitized voice. Mike is the guy who built a real, working R2-D2 and his latest project is a real masterpiece of animatronics and robotic motion.
He spent 25 hours a week building the robot and he play with his toy at various events including charity activities where Wall-E helps cheer up sick kids.
Sadly, Senna might have some trouble building his own Eve simply because it's hard to make something fly at high speeds and shoot lasers powerful enough to blow holes in rocks and heavy, steel oil tankers.
You can check out his blog here and enjoy some of his videos (including this one of Wall-E dancing) here.
Whether at a startup or a Fortune 500 company, culture and communication with colleagues can have an incredible impact on morale and the bottom line. Amass enough naysayers, and the negative inertia can drag down the optimists. Similarly, a well-timed rallying cry can spur troops to close out the quarter on an up note, and help others be willing to work extra hours for a shared goal.
One of those opportunities for shared discussions is the company-wide all hands meeting, led by management, typically starring the CEO. In my dozen-plus years in the Valley, from the tiniest of startups, to my current role at Google, as you can imagine, I've seen a variety of ways a company's culture was approached, and how these all hands meetings could take on a life of their own. A recent story by All Things Digital's Kara Swisher regarding rumored changes at Yahoo! following Marissa Mayer's joining the company as CEO has had me thinking about some of the crazy things I've seen since the end of the '90s in such meetings, both good and bad.
The first company I worked, Internet Valley, didn't ever grow to the point where All Hands meetings made sense. We had 3-4 employees, and our boss simply had to scoot his chair back and speak to the two of us worker bees to have a discussion.
After that dalliance came and went, at my second company, 3Cube, I was one of about a dozen people, mostly engineers, we had All Hands discussions to announce good news on product, business development or in fund raising. I remember when we raised $1 million in seed funding back in 1999, at a valuation of $10 million, and spoke of plans to get the next round at $10 million with a $100 million valuation, if our goals were met. Our CEO, and the rest of us, were excited. As drinks were poured, we joked that the million bucks, split about 10 ways, would be a fun run to the Mexican border, if nothing else. We also used the All Hands format to discuss new partners, and ready product rollouts.
I joined BlueArc in 2001, and initially, during our glowing phase when we came out of stealth and made our first customer shipments, our All Hands meetings rallied the company for a common good.
But almost immediately afterward, due to our own issues and economic uncertainty, those disappeared. In a year's time, the three All Hands meetings we had were to discuss two separate rounds of significant layoffs, with a CEO change in the middle for good measure – on April Fools' Day, no less. We knew that if an All Hands meeting popped up on our calendar for the upcoming Friday, there was a good chance you should back up all your email on Thursday. All Hands meetings were brutal and scary.
As those of us left behind muddled through, we gained a new Marketing VP in 2002, and we survivors recounted the situation. Unsurprisingly, he was appalled, and helped us restart semi-regular meetings, where we didn't fear for our jobs or the company's livelihood. For the most part, the meetings, held once a quarter or so, recapped the last three months of sales, and highlighted our pipeline. But even those meetings started to take on a Twilight Zone feeling, as it seemed our CEO would talk about how we had not met sales expectations for the quarter, but we would still get some bumbling engineer to ask how his stock options were doing – seemingly oblivious to the fact that we were going nowhere fast.
Those meetings were also memorable for the inevitable sales guy calling in to the conference line in the car with the top down, and not being muted. Nothing like the entire company waiting around while the CEO barked into the Polycom for whoever it was to "PLEASE MUTE YOUR PHONE."
After a few years of this nonsense, and a few Marketing VPs later, I previewed to the latest guy exactly how the quarter's All Hands meeting would go down, with specifics on the CEO's nuances, the sales guys' excuses, the engineers' begging for stock updates, and more. When he viewed his first All Hands meeting in person and watch it unfold in front of him, just as I had told, he swore to me it was all he could do to stop from laughing. How could it have been allowed to be so bad for so long? Such a great opportunity to communicate transparently and freely with the whole company wasted.
From that day forward, we took ownership of the All Hands meetings, working with the CEO and management, to make sure the content was planned in advance, that there was a variety of speakers, and value to everyone who joined – not just a droning on of excuses that had little bearing on employees' day to day. The results were clear, as employees felt better informed, understood product roadmap and big sales opportunities, and, when appropriate, what was needed to keep the company funded or solvent. It was a remarkable change from the three straight doomsday All Hands meetings and the cries for options to mute phones on the conference line.
Google's TGIF experience is well documented on the Web. It's open to the employees and closed to the outside world, to protect the discussions and keep people informed and engaged. That Yahoo! would now be getting the same kind of regular updates and visibility into management they deserve is something that should be exciting to their team, for those who have suffered after wave after wave of bad news, in the same way our 2001-2003 All Hands seemed to flow.
Meetings for meetings' sake don't make a lot of sense. Meeting as a company, in the spirit of updating, discussing and enriching employees does, and having seen well intended executives fall flat, and others do quite well, I know there's value to getting the All Hands meeting regular, open and engaging, even if your company is small.
Disclosures: Yes, I work at Google. No, I won't tell you more about details of TGIF. Yes, Yahoo! is an assumed competitor. No, this is not an endorsement of any rumors by ATD or any official commentary on Marissa or Yahoo!.
HireVue today announced its acquisition of CodeEval, a platform technical evaluations. Terms of the deal were not disclosed, but HireVue founder Mark Newman confirms that the CodeEval team is joining HireVue to continue developing the CodeEval product. No acqui-hire here.
CodeEval was founded by a guy named Jimmy John, who I'm pretty sure is not the sandwich guy, and was part of the i/o Ventures incubation program. It provides a service for offering various programming challenges that recruiters can then use to screen applicants. The idea is to move the white board questions from an interview to the very beginning of the process, so that people who don't pass don't make it to the interview stage.
When we covered the company last year commenters had mixed opinions. From my experience developers have never been fond of writing code in interviews, so it's not surprising. The service benefits recruiters more than it does programmers, which in a hot job market could be a problem. As one commenter wrote: "Developers have nothing to gain from this platform: they're not the desperate ones here. Why should I, as a developer do dozens of tests for each job application?"
To appeal to developers then CodeEval needs to make it possible for developers to apply or lots of jobs by answering the same few questions. Some of the companies using the service so far include BitTorrent, RapLeaf and Warner Brothers.
"Screening job candidates is a critical part of matching people to jobs, and tools like CodeEval can make technical screening much simpler and faster while at the same time making it a more enjoyable experience for the candidate," says Puppet Labs CEO Luke Kanies, the original developer of the open source Puppet application. Kanies says is interested in the idea but hasn't used the product himself.
It seems like a good fit for HireVue, which sells a platform for hiring managers to manage job interviews and for doing job interview remotely. Its product, Digital Interview Platform, is used by companies like Nike and Starbucks to time shift interviews. Candidates ask questions on a web cam within a certain allotted amount of time so that they can't "redo" and polish answers, and then managers can watch the videos on their own time, reducing the amount of scheduling needed to conduct an initial interview.
I think the appeal of this stuff to recruiters and hiring managers is self-evident. But how about it job seekers – what do you think?