Archive for the 'Plus' tag
A couple weeks ago, I got the chance to visit Paris, France and London, in the UK, to speak at Devoxx France and meet with colleagues internationally. While in London, I sat down with +Bob Barker, who works with my good friend +Thomas Power, and he asked me questions on how I use social media, including what sites, what times, and for what purpose.
As this question comes up a lot, and continues to come up, more than 7 years after I started the blog, I'm glad he took the time to record it in this video, less than ten minutes long. Fast summary: You shouldn't block off time in your day for social media. Like email or catching up on the news, social media happens "between" the rest of the bits in your life – be they meetings, work, or anything else.
Like many people, I consume content differently on a mobile device than I do on the desktop. I often watch television, but at the same time, have my Nexus 7 so I don't miss a thing – levering what I've long called continuous parallel attention. In the discussion, we talk about how Google+ Hangouts have broken down barriers in communicating with friends, family and colleagues, and how I leverage Twitter for real time content and sports. Of course, I work for Google, but these are my individual words, and the objective was to be as transparent and real as possible.
Met de aankomende verkiezingen zullen de verschillende politieke partijen weer flink gebruik gaan maken van de alle socialmediaplatformen. Dit jaar zal ook Google+ ingezet gaan worden. Een aantal…
If you've ever jumped onto a WiFi hotspot from your iPhone to grab a faster connection only to see it bog down and grind to a halt moments later, Apple feels your pain.
Apparently $10,000 is the going rate for a factory-sealed first-gen iPhone. At least, that's according to two sellers on eBay, who have recently listed the historic device on the bidding site.
I would usually say that most electronics shouldn't be seen as collectors items, as they only lose value over time and aren't pivotal enough during their lifespan to warrant a resurgence in value. Yet, the original iPhone is a different story.
This is a device that changed the course of the future. The App Store itself, though not present on the original iPhone, has changed the entire tech industry. Plus, the first iPhone was the very first time we had a usable version of the Internet in our pockets. So yeah, the original iPhone is a big deal.
There have been no bids on either unit, though both come from seemingly trustworthy sellers. Samsonbible is a top-rated seller with 100% feedback, and phsledge also has 100% feedback. Plus, the pictures look totally legit, as even the box is still wrapped tightly in plastic.
Here's the seller listing:
STUNNING RARE COLLECTORS CHOICE APPLE iPHONE 1ST GENERATION 8GB AND FACTORY SEALED..!!! YOU ARE SEEING A PIECE OF HISTORY..!!!! THIS IS AN INCREDIBLE COLLECTORS SHOW PIECE..!!!! THIS WOULD BE A CROWN JEWEL FOR ANY COLLECTION..!!!! AMAZING FACTORY SEALED BOX..!!! UNOPENED AND THE COLLECTORS DREAM APPLE iPHONE..!!!!!!
THIS IS OFFERED FOR A LIMITED TIME….. !!!!!!! HAPPY BIDDING…!!!!
So, if you have $10,000 lying around and have held on to all of the previous iPhones (or plan on collecting them), hop on over to eBay and check it out. This well may be your only chance — the original iPhone is no longer available for sale.
And even if you can't afford it, it's always fun to check out the specs compared to what we're seeing these days.
[Hat tip to iDownloadBlog for spotting the listing]
There you are, full of gumption, standing next to a packed car. You're off to college. You're about to set off into the world to, as they say, make something of yourself. Armed with your trusty iPhone, you'll likely reach your lofty goals. But an iPhone can be more than just a smartphone. With the right case, an iPhone can be a multifunctional tool, converging the power of the Internet with personalization more brilliant than the mating dance of a peacock.
Rocking a naked iPhone is a sign of confidence with a side of stupidity. One drop, and the phone will die. Thankfully, there are countless iPhone cases that will wrap the phone in protection while providing plenty of charm and character. As explained in the Legend of Zelda, it's dangerous to go alone. Take one of these (iPhone cases).
Opena
Available in black and white, the $40 Opena is an iPhone case with slide-out bottle opener. It's a bona fide crowd pleaser that will turn any chump into a lady-killer. As I wrote in 2011, cool kids are never without bottle openers and the Opena iPhone case sticks one on the backside of your iPhone.
Now, as an owner and occasional user of this case, I can profess that it's worthy of your money. First off, the case itself is very durable and withstands nearly everything. It's hard as nails. But more importantly, the bottle opener works very well. It's a bit of a novelty, but it performs as advertised and even after likely hundreds of uses, the iPhone has survived despite the dock connector's proximity to the beer bottle. The Opena is a must-have iPhone case.
Playa Case
The Playa Case comes from the makers of the Opena. The backside of the polycarbonate case sports a discreet storage compartment. The possibilities are nearly endless. Store your lunch card or computer lab's access card in there. Slip in some notes.
Or use the case as it's designed and store two condoms with your iPhone. For $35 the Playa case will protect your iPhone and your future: Don't store condoms in your wallets, guys.
Speck SmartFlex Card

iPhone cases with card slots are pocket savers. Ditch the wallet and store your credit cards, IDs and access cards with your iPhone. However, there is a big downside: If you lose your phone, you essentially lose your entire life.
The SmartFlex case from Speck is my favorite. It's durable, comes in a range of colors, and at $35, it doesn't drain the beer fund. Or, for a few dollars more, Speak also sells the CandyShell case which also holds cards but offers a bit more protection.
Mophie Juice
The iPhone's battery life sucks. It just does. There are plenty of ways to recharge the phone while on the go, but leave the battery charger at home and snag a Mophie Juice case.
Starting out at $80, these iPhone cases add a bit of heft to the sleek iPhone but they basically double the phone's battery life. For $100 the Juice Pack Plus offers 25% more battery life, at $130, the Juice Pack Pro sports military-spec construction and even more battery.
Durable cases
College is a brutal environment. It's best to protect your iPhone from the mayhem. There are several solid options available, too.
Lifeproof cases are the gold standard when it comes to durable iPhone cases. They're a tad expensive, but they work. Since Lifeproof brags its cases can protect an iPhone from water, dirt, snow and shock, I'm sure it will protect against beer, mud, slushies and dropkicks as well.
G-Form makes several durable cases that are rather attractive as well. At $40 each, the X-Protect and Extreme Grid wrap the iPhone in the company's shock absorbing material and provide extreme protection against droppage. Plus, they look pretty rad.
See all of our back to school coverage right here.
The Google+ live video chat function called Hangouts has been with us over a year now and I thought at the time it might be the best feature of Google+. However, it was the recent On Air addition, which allows you to broadcast and record your Hangout to your YouTube channel, that made me really take note.
The opportunity to create and record engaging video content just got a whole lot easier with this tool.
Whether you want to do a one on one interview or host an industry panel discussion featuring ten experts, Google+Hangouts On Air gives you a live streaming platform and automatic HD video capture.
I love the immediacy of a live broadcast, but you also have the option to edit the final version in YouTube to take out slower moments or edit out questions or to simply give it punch with an intro or images.
If you have someone monitoring the live YouTube stream you can even take text questions from the live audience. There is a screen sharing option so you can also present slides or share anything from a Google doc or spreadsheet.
I conducted a recent panel discussion with six participants. We had over 300 live viewers and the archive has been viewed several thousand times. The format, platform and ease of use has me hooked.
I could see some great uses for this:
One on one interviews vcast style for a video blog
Peer to peer industry discussions
Pre conference or event showcases
Opinion or current event discussions
Survey data analysis and discussion
Live customer case study or success profile
Meet the author book club groups
Product launches
Educational seminars
The tool is very easy to use, but I thought I would share a couple tips
When you create a Hangout you will have the option (in Advanced drop down box) of making it just a Hangout or adding the On Air feature. (You will be asked to confirm ownership of the YouTube channel you are linking to so you must be using a YouTube channel that is associated with the same email as your Google+ account)
Privacy settings in Google+ make it so that you may not be able to add or invite someone to a Hangout unless they have you in a circle, so make sure all invitees take this step and be careful not to add Public or anyone will be able to join (Also make sure you click the option that restricts your guests from adding anyone unless you want to give them this option.)
Remind your guests to log in to Google+ at show time and join the Hangout that will be listed on their page.
Remind them further to have their video camera on, microphone chosen and earphones for listening. (They cannot play the Hangout through speakers or it will echo back through their mic)
It's a great idea to test everything ahead of time if you can so you make sure all plugins and such are up to date.
Good, natural lighting is a real plus when it comes to video
It is a good practice to share the URL for the YouTube channel so your guests can invite viewers, but remind them not to have the YouTube broadcast live in a browser tab as it is delayed a few seconds and can cause some real confusion
When you launch the Hangout the On Air function is not live so you have some time to make sure everyone is on and has working tech. When you want to go live you push the On Air button and wait for the countdown plus add about 3 seconds of you smiling into the camera before you start to make sure you record everything
When On Air Hangouts has the host featured in the video box with all the guests in small panes below the main box. It moves whoever is speaking to the main view so any noise can be interpreted by the tool as speaking – tell you guests to make sure they are in a private, noise free environment and that they are on camera at all times, so even the pecking of keys while they return email will move them to the main screen.
Once you've finished with your event you turn the On Air feature off and have the ability to debrief with guests if you like.
Go to your YouTube channel and make immediate modifications if you like such as choosing a thumbnail and adding rich description. You can also use the increasingly full set of editing tools to add more flair.
You are suppose to be able to schedule Hangouts as Events in the future and have them show on your YouTube channel as coming soon, but I tried to use this feature and it did not work.
So, there you have it, yet another great way to create content. Use a tool like Speaker Text to create a transcript of your Hangout and you have content in several forms.
So, how have you used or viewed a Google+Hangout On Air?
Google Plus Hangouts On Air is a Killer App is a post from: Small Business Marketing Blog from Duct Tape Marketing
When I wrote about Google Places listings becoming Google Plus Local Business pages (see my post from June), I thought it would take months for Google to allow the new G+ Local pages to be merged with the Business pages that people had created as part of the Google Plus social network.
Thankfully, Google has already announced that this can be done. To avoid confusion, let's recap. Google initially gave us functionality as part of Google Plus that allowed the creation of business pages, including the same social features of a G+ profile. At that time, it was also possible to have a Google Places business listing, which was linked to Google Maps. In June, they rebranded Google Places listings, calling them Google Plus pages – even though they did not have the same features as Google Plus pages.
Now, for businesses that have both a G+ business profile and a G+ local page, it's possible to merge the two. Here are Google's instructions of how to do it:
"Your business' presence across Google Search, Google Maps, and Google+ will be unified," says Google. "You'll be able to manage this page from Google+ Pages admin."
If you look at your Google Plus Business page and you see an "unverified" link next to the page name, click that to start the verification process. This works in a similar way to the Google Places process, with a postcard being sent to an address with a pin number, then you have to follow instructions to go to a web address to type in your pin.
Verification is still needed, even if your two Google Plus business properties were set up using the same Google account.
There's a nice walkthrough, with screen shots, on blumenthals.com.
I'm going to do more digging on this and report back because it apparently only works if you already have both a G+ page and a G+ Local page and there is no further information direct from Google, so I'll write an update on this topic at a later date.
Recently, we were looking for a place to do some commercial-sized laundry, our own machines too small for the job. We started looking where most others do … on Google.
I queried Google for the term 'Laundromat' and also typed in my city to get the most local place. One of the results was this Google+ Local page for Wash World Coin Laundry. Success!
They have a Google Plus Page!  A definite "plus"
Store Hours were easy to find
Glowing reviews (to which I've added mine)
Photos show a comfortable, large facility
It's in a shopping area I do my groceries and get my haircut. Convenient!
When we got there, the manager was heroically helpful (we don't often do commercial-type laundry) and offered free Wi-Fi and free coffee while we waited. Great experience.
Moral of the Story: Every day I hear small business owners who've given up or sunk down. "We're not big enough for Google" or "Our customers know we're here" is often the crutch they lean on. An opposite and healthier stance is Wash World Coin Laundry. They have a clean and informative website, a findable presence on Google+ Local. And they service what they sell once you walk in the doors.
Searching – and Finding – Small Business Success is a post from: ConverStations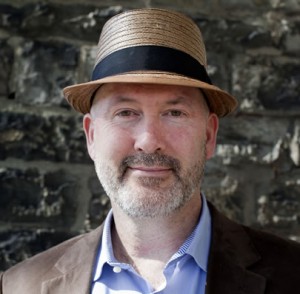 I have two BIG #Blogchat announcements for y'all!  The first is that Ric Dragon will be co-hosting #Blogchat this Sunday!  Ric's topic will be Blogging Time Management, and we'll be discussing how to manage our time as bloggers and creating a productivity and work flow schedule.  Here's how the chat will go:
1 – 8:00-8:30 Central – How do we create a schedule for our blog?  Should we spend 30 minutes a day on our blog?  An hour every other day?  How do we decide what to spend our time on?  Writing?  Researching?  How much time should you spend on blogging and what should you spend that time on?
2 – 8:30-9:00 Central – How do we repurpose existing content for our blog?  We'll chat about how to take content like whitepapers etc already on our website and turn it into a blog post, or creating new blog posts from existing ones, etc.  I think this is an area that many of us (whether we are blogging for ourselves or an employer) do NOT think enough about!  There are many opportunities to create new blog posts from existing content, and Ric will help us figure out how to do that.
I'm super-excited about this as time management is a common problem that #Blogchat participants have, plus I've been wanting to have Ric co-host for a while now!  Please make sure you are following Ric on Twitter, plus check out his new book, Social Marketology, which is published by the good people at McGraw-Hill, who are also publishing Think Like a Rock Star!
Now the SECOND big #Blogchat announcement is that Pilot Pen is the official #Blogchat sponsor for August!  And it's just in time as next week Pilot Pen will launch a pretty interesting campaign that I think many bloggers will be interested in.  It's the Power of The Pen campaign, and I'll be participating here next week as well.  Here's the details:
Monday, 8/6 is when Pilot Pen will commence "Think in Ink Week/#ThinkinInk Week" which roots in the importance of using pens — particularly Pilot pens — to write, draw, create, inspire, etc.
Here's the guidelines:
Only post handwritten blog posts during the entirety or for a portion of the week of August 6th (using photos of your handwritten posts, of course
Allot one post next week to either: A. Focus on either giving advice to the youth of today (about writing, creativity, doing what you love, etc.) or B. Craft an open letter to your younger self. For example…What would you do differently if you could redo your youth? What was the most  valuable lesson you learned? What are you most proud of? Who was influential to you?
So instead of writing out a blog post as usual, if you're involved in this campaign, you'll write out your post with a pen, and then take a picture of it and post it!  I think it's pretty creative and I can't wait to see what everyone comes up with!  Does that mean I have to draw a picture for my written post?  Oops….I guess it does

If you'd like to be involved in the Power of the Pen campaign, check it out at their site, and learn how you can join in next week.
So thanks so much to Ric for co-hosting Sunday (starting at 8pm Central!)  and for Pilot Pen sponsoring #Blogchat in August, I'm super excited about both!
Facebook has been taking a lot of heat lately. There was the highly anticipated, then botched, IPO. Its first earnings report, while solid, failed to impress investors. Plus many are wondering in unison: How will it/can it monetize its mobile offering?
The negativity started early this year when several big retailers — Gamestop, Nordstrom, and JC Penney — closed their Facebook stores. Mr. Zuckerberg wants more web commerce within the Facebook stream, so successful stores are an important part of his plan. But while Facebook's traffic is impressive, the sales figures for these major brands was not.
If these big names with their big budgets can't make a go of F-Commerce, who can? We decided to take a deeper look to see if the prognosis was as negative as it seemed. As Ecwid is the second largest store-building application on Facebook, we have an inside view of Facebook commerce in 174 countries.
We started pulling data from the over 40,000 Ecwid accounts globally that have active stores on both a website and on Facebook. For the second quarter of this year, we found that 22.1 percent of those orders came from the Facebook store. That's up from 17.3 percent in Q1. These are impressive figures, especially when you consider they've grown from 15 percent in 2011 when we first started tracking this.
Clearly Facebook store commerce is working. But why has our universe of stores succeeded where some big brands have not? The answer may lie within the demographic profile of our stores: mainly small- to medium-sized businesses (SMBs). Are they the real innovators in social commerce?
Our analysis points to the thesis that smaller businesses may indeed know how to be more "social" at selling. We've noticed the following attributes of a successful Facebook store:
• Social conversations from a small or mom-and-pop company tend to strike the right tone, a far more personal tone than a big company's.
• SMBs more effectively integrate their stores into the flow of the conversation. Dropping a store into a social news stream has to be done carefully. The purpose of social networks is to connect people, so an ill-timed sales offer can be a turnoff.
• Small companies can be more flexible with the latest store-building technologies, many of which are geared to social. We've found that providing the option of LIKEing or Tweeting a purchase in real-time is something consumers will respond to if it's presented properly.
• We've seen the most successful stores focus first on community building, not product hawking. This may sound like Social 101, but it bears repeating.
Social networks are not meant to be built or consumed like a typical website. It's a different breed of communications platform. Just like with blogging, which started with individuals and SMBs before larger brands caught on, the best practices of social commerce may be discovered by the smaller players. Since the rules of this game are still being written, it's important to pay attention to who's figuring it out first. Right now, that's the SMBs.
Ruslan Fazlyev is founder and CEO of Ecwid, which produces web, mobile and social media store-building applications.
[Top image credit: jarchie/Flickr]
Filed under: social, VentureBeat