Archive for the 'press' tag
Byline article pitches usually stink. This is because, even if the pitch is targeted, the article is usually included in the pitch. The recipient assumes the article has been sent to several other blogs or media outlets. And since most everyone likes to publish minty fresh content, the pitches are ignored.

So when I finally received a good byline article pitch, I was twice as excited. It meant I had some content for my blog and a good pitch to write about here. It's two, two mints in one!

The good pitch below is from Carlo Pandian as well as a link to the end result.

—
SUBJECT: Strategic Public Relations – Social Bookmarking boosts visibility, Twitter and LinkedIn for PRs and the status of press releases
Hi Kevin,
Just a quick note to see if you would be interested in a guest blogger for Strategic Public Relations.
My name is Carlo, I work as a freelance writer and I have previously collaborated with blogs such as Free PR Advice, TechCritic, Musings of a PR Student, PRstudchat, AboutPublicRelations.net etc.
Public relations, social media and careers are my main areas of expertise. The following are some related article ideas that I have in mind for your blog particularly aimed at starting a discussion in your community of readers on best practices & social media tools:
-
10 rules using Twitter for PR -
how to get in contact with publishers, start a conversation on Twitter etc.
-
5 social bookmarking websites to enhance the visibility of your press release
–
a useful article that consider how StumbleUpon, Digg and related services can increase brand awareness via press releases.
-
The Press Release is not dead
– a reflection on press releases in the social web times.
-
How to Use LinkedIn for PR
- an how-to guide for PR professionals with suggestions regarding find stake holders, networking and branding inside the social network.
Please let me know if you would be happy to consider a guest post from me and I'll get something written up and sent over to you. I also share all of my guest posts on my social profiles in order to drive more traffic to your site.
Look forward to hearing from you, please feel free to send over any questions you may have.
Kind regards
Carlo Pandian, Freelance Writer
@carlopandian
—-
The Anatomy of a Good Byline Article Pitch
The subject line is loaded with relevant topics and, before I even opened up the email, I knew it had been customized. Then his salutation and intro sentence reinforce the customization. At this point, no matter what came next? I planned on reading it.
Short & Substantive
His intro sentence gets to the point and makes the ask. His second paragraph establishes he's experienced at writing and his third paragraph includes multiple ideas. With four ideas in this pitch, and no articles. I knew the odds of me getting some fresh content were great.
So I wrote Carlo back and pitched him on a fifth idea. To give him some incentive to write it, I also mentioned this post. He was game and we now have
Pinterest: 10 Tips for PR People
on my blog.
The Power of Simplicity
While the above good pitch is specific to byline articles, I think there are a few points that can be applied to any pitch. It's a simple recipe. Targeted, relevant, customized pitches are going to get results.
It wasn't that long ago that we posted about why you should watch what you say on social media, especially in the light of the story that appeared in The Drum about the council press officer who was forced to quit his job after an ill-judged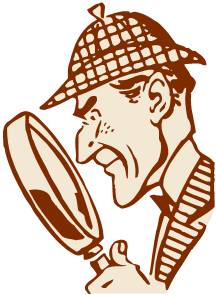 tweet.
Well, once again the issue has been raised in The Drum, this time looking at the legal perspective of work-related social media comments.
We've all been there – after a long and arduous week at work, you're relaxing in the pub with colleagues and decide to rant about your employer or a client on your Facebook page.
After all, it's your Facebook page so you can write what you like – right? You know your friends will have sympathy with your plight and will offer the soothing words you crave.
But what happens when your employer also sees your comment?
You could argue (as mentioned in The Drum's article) that they shouldn't be snooping and that reading your posts is like 'reading your personal mail.' But the post goes on to say that research suggests that '30% of employers have taken a member of staff through a formal disciplinary procedure as a result of comments made on their social media pages.'
Yikes!
The problem seems to lie in the potentially viral nature of social sharing. You may well post your opinion on your wall, but you have no control over who shares it, re-posts it on their wall or re-tweets it. Before you know it, your comment could be plastered all over cyber space.
So, is there anyway round this minefield?
Well, we all have lapses of judgement from time to time, but when they occur online in the social world, backtracking can be virtually impossible leading to serious consequences.
Although no company can prevent their staff from using social media, they should have a social media policy in place that clearly outlines what is and isn't acceptable. Plus, they must also ensure they make it very clear what the consequences will be should anyone overstep the line.
What do you think?
As an employee, do you think it's right that your employer should be snooping into your social world?
If you're an employer, do you check up on your staff? Do you have a social media policy in place?
Leave a comment below and lets find out your views – whichever side of the fence you're on.
OpenROV, a mini submarine developed in a Silicon Valley garage, has been hailed by the world's media as the key to unlocking the earth's last frontier.
No pressure, or anything.
The 20-something creators, David Lang (pictured, above) and Eric Stackpole, did not anticipate that their open-source robot would infatuate the press or be viewed as the low-cost alternative to subs like the Deep Sea Challenger, which took filmmaker, James Cameron, to the deepest, darkest recesses of the western Pacific.
"At the outset, we thought this might be a great project to discover underwater caves that are too small for divers," said Lang when I met up with him at open-access workshop TechShop in San Francisco, where he and Stackpole make their parts. "Our ideas for what we wanted to use it for were dwarfed by the community."
It's still early days, but OpenRov is already being used by environmentalists and marine archeologists to discover shipwrecks in Cuba, spotlight pollution in the high seas, and by treasure hunters to look for gold in unchartered waters. In November, Stackpole will be headed to Antarctica as an under-ice pilot in a larger-scale, commercial grade ROV.
"We don't want to be the wealthiest mini sub builders in the world," said Lang. "Our goal is to have a high return on adventure."
On popular crowdfunding platform Kickstarter, OpenROV took on a life of its own and far exceeded its funding goal by netting $111,622 from 484 backers.
It didn't hurt that Stackpole was profiled by the New York Times', and OpenROV was credited for its potential to transform underwater exploration.
Lang told me no one has used OpenROV to successfully discover any buried treasure in the ocean's depths, yet.
The founders' singular focus is to keep up with the demand for the kits. At TechShop, Lang and Stackpoke laser cut electronic material and plastic and hand-pack and mail the kits. Lang told me that the most common purchasers are tinkerers and hobbyists, who add their own flourishes like robotic arms, payload equipment, and additional cameras.
The TechShop chain is a recent addition to the Bay Area, and is a paradise for hardware geeks. For $100 per month, anyone can access high-tech equipment such as 3-D printers. Classes taught at one of the TechShop hacker spaces include Welding 101, and are available for a few extra dollars. At TechShop, Lang learned how to build robots and work with machines in less than six months.
The basic prototype has been through 35 iterations and is designed to be portable and cheap. At the basic level, its open-source, remotely operated robot that can be deployed underwater and navigated in 3D using software from Autodesk.
The little robot is elegantly simple, but the real innovation is its inexpensive parts. OpenROV is available for $750, and anyone with a knack for DIY can use it to scale the depths of the ocean, as far as 100 meters.
But if you want an underwater robot of your own, you'll need to be a dab hand with a soldering iron, as the robot is sold in a kit filled with parts.
To keep tabs on how the robot is being used, the pair launched a company blog and discussion forum. It is already proving to be a powerful tool for small-town environmentalists.
OpenROV can be fitted with video equipment to highlight the pile-up of junk in lakes and ponds. It can go in tiny crevices, where a diver can't. One user found new evidence of plastic pollution in the unchartered, murky depths of a seabed.
"At a tiny un-touristed cove in southern Maine, I'm finding hundreds — sometimes thousands — of bits of plastic wreckage washing up weekly," he wrote.
At TechShop, where Lang spends the bulk of his time, he tells me that these findings are the tip of the iceberg for OpenROV. "Our story is just the beginning," said Lang, who animatedly points out a number of other cool projects that are in development.
"We do know that deep sea exploration, space exploration, drones, 3-D printing are now something that anyone can do," he said.
Filed under: dev, science, VentureBeat
I used to write much more about communication challenges and public relations in the early days of this blog.
When the number of inbound inquiries to do PR (the write the press release and spam the hell out of everyone kind of requests) reached critical level, I hit the "escape" button.
I'm not a PR person, even though I can play one in a pinch. You won't like the way I play it. My first question in business dealings is usually: "is this true"?
And we'll leave it there, because there are plenty of solid and experiences professionals who practice and advance the public relations profession the way it should be — and not just in the myopic, media-centered, oreder-taking, propaganda-driven press release churn. Would you like fries with that?
It is undeniable that digital media and social technologies have brought about a sea of change for us all.
Media companies have seen competition and disruption from new entrants they were not even considering a short few years ago. They were by and large dragged online kicking and screaming — and often crying, too due to the loss of ad dollars from their old model.
The press tribe didn't see content itself as a product until the model was applied successfully by digital native publications. They did not catch on until recently (and some will say not even now) that a completely different way to understand what people think and worry about, what they want to say and do.
They migrated without moving in.
+++
Corporations found themselves in a similar situation with regard to message control. They now need of more hands-on support due to the potential (and very real) upside of direct relationships with a greater number of publishers among their stakeholders.
What happens to public relations in an everyone is media world? Who counsels you on matters of public communication?
Why wait to have an issue to anticipate, analyze and interpret public opinion, for example?
Many are still getting caught unprepared.
On the bright side, think of the potential to conduct and evaluate programs of action and communication to achieve the informed public understanding necessary to the success of your organization's purpose.
Today you can do that on an ongoing basis.
+++
Business relationships are increasingly public, whether you make them so or not. There is probably more content about your products and services online than there ever was.
The digital footprint of your organizations and a permanent record of public relationships with your business become the information people find and use.
Understanding why people are saying what they are saying and figuring out how to help them be better informed about your business should be part of PR practitioners' role.
How do you move PR to public relationships?
Great communicators are able to handle complexity through a combination of learning agility — you do need to learn the business you're in to be most effective — and ability to help the business scope and accept new challenges, so they can trade better.
By delivering on its promises, a business gains the ability to make better ones and in the process develop relationships, gain loyalty, build trust, and get more flow dollars for their brand.
+++
Every now and then someone asks me about communicating more effectively in digital media. So I wanted to bring up some of the older posts I wrote about it.
We're just scratching the surface on connecting the stream with action. We haven't done many of the things we talk about just yet, even as the market is fairly mature in terms of tools available for the choosing.
It was John Naisbitt (ref: Megatrends) who said that each innovation in technology, to be successful, must be coupled with a compensatory human response.
Relationships still take time to set.
It's time to upload humanism.
I propose uploading humanism through commerce. This is the title of a dual session I submitted for consideration at SxSWi 2013 (voting starts tomorrow).
+++
Valeria is an experienced listener. She is also frequent speaker at conferences and companies on a variety of topics. To book her for a speaking engagement click here.
For in depth content Sign up for the Premium Newsletter.
Just as the tech press was busy talking about the first academic paper on acqui-hires, another acqui-hire deal closed, with online ad company AppNexus acquiring fantasy sports startup Fantuition.
Co-founder and CEO Pat McCarty announced the deal in a blog post that also recounts some of Fantuition's history and discusses McCarty's feelings about being acqui-hired (or, as he spells it, "acqhired", because no one can agree on the spelling of this awkward, awkward word) — in other words, getting acquired by another company just so that they can hire your team, while your product gets shut down.
McCarty says the terms of the deal aren't being disclosed, though he does answer the question, "Did anyone get rich?" in the following way: "The answer for almost every acqhire deal we've seen in the tech space over the last few years is 'No, at least not yet.'" That last caveat is thrown in because the deals usually include equity, which could turn out to be very valuable down the line.
The Fantuition website, meanwhile, uses some blunt language to announce that the service has been shut down: "Your slow climb up the leaderboards truncated. Your records and trophies nullified. Your prediction results erased. Game over." (That's a softened a bit by the next sentence: "Thanks for playing and we appreciate your support.")
As described by McCarty, Fantuition is a pivot from an earlier local recommendation startup called GuideMe. McCarty and co-founder Michael Walrath both worked at online ad company Right Media (Walrath was CEO), which was acquired by Yahoo, where they then held executive positions. GuideMe/Fantuition raised money from WGI Group (where Walrath is a manager), SV Angel's David Lee, Marker LLC's Richard Scanlon, Yext CEO Howard Lerman, and AppNexus CEO Brian O'Kelley, who was previously CTO at Right Media.
In explaining the rationale behind the deal, McCarty says that the startup's momentum had "stalled", though it still "had enough cash left to consider a bunch of options," such as building an iPhone version. At the same time, O'Kelley suggested an acqui-hire, and while McCarty was initially skeptical, he eventually came around: "I wanted to be a part of something bigger. I wanted to change the game like we did with Right Media, but to do it on a bigger scale and in new ways."
Reflecting on the deal, McCarty doesn't take the bland, celebratory route of most acqui-hire announcements. Instead, he admits that there's a "bittersweet" feeling among the team and the investors, concluding:
Even though it is painful to shut down our product, I'm extremely pleased to be joining one of the best technology companies in the world while also managing to continue to work with our team and live up to our investors' expectations.

Consider this a story to be continued…
Remember the S1 and S2 Sony showed us a while ago? Looks like the company is still thinking in unconventional terms when it comes to tablet design.
Images of the new Sony Xperia tablet have just been leaked (supposedly they're press photos). We're also hearing that the tablet may feature beefy quad-core specs, a Microsoft Surface-like peripheral keyboard, an Android operating system, and a tiered price tag ranging from $400 to $600.
The designs we're seeing today show a super-sleek device that's long and narrow, certainly a change of pace from the two standard tablet sizes and resolutions: the "overgrown smart phone" seven-inchers and the "iPad or similar" 10-inch devices. But the new designs suggest that Sony has abandoned the wedge shape it was playing with during the S-device stage.
Uniqueness aside, this outside-the-box kind of form factor is something app developers love to hate, since it can wreak havoc on how their work is displayed.
Still, Sony's been known to throw device design curveballs in the past. In this gallery, you'll see the new tablet pics, with a couple of S-tablet images thrown in for comparison. You can see the dual-screen, foldable, candybar-style design was clearly "out there" by anyone's standards.
We'll likely know more about this device later this month; it could be released as early as September. Stay tuned!
Filed under: mobile
Why spend a few hundred on a Parrot AR.Drone when you can pop over to Brando and pick up a $49 quadcopter that fits in the palm of your hand and does flips.
The Quadcopter uses "New Design Technology" to be "The Most Stable (like the real?) Floating in the AIR." I'll let Brando's breathless authors take it from here:
The Special Design of the One Press Button, which can make the UFO to Somersault in the Air. This RC UFO is powered by a Small piece Battery that is fueled with the USB External Dual Charging Box; therefore, UFO can Fly Never Stop with this Unlimited Power Supply!
Plus you get all that eversion!
Valve, the creator of popular video game franchises such as Portal and Half-Life, will launch its first set of "Software" titles on the Steam digital download service early this September.
Along with Source, Steam is one of Valve's leading technologies and a successful distribution service for game publishers and developers. Its user-friendly interface and frequent discounts make it a preferred online destination for many PC and Mac gamers.
The line of Software titles coming this fall will range from "creativity to productivity," said Valve in a press release today, and will integrate Steamworks features such as easy installation and automatic updating. These titles will also take advantage of Steam Cloud, which gives users access to their files from any remote location.
"The 40 million gamers frequenting Steam are interested in more than playing games," said Valve's Mark Richardson. "They have told us they would like to have more of their software on Steam, so this expansion is in response to those customer requests."
Following the launch on September 5, Valve will gradually add more Software titles. Developers are welcome to submit their own via the new Steam Greenlight, a program that will help the company choose which independent games to adopt based on community votes. It launches on August 30.
Presumably, when developers submit their Software titles for consideration, the Steam community will be able to rate them and provide feedback like they can with indie games. This process will give Valve a better idea of what should and should not appear on the service.
Filed under: games, VentureBeat
On Tuesday afternoon, the courtroom battle between Google and Oracle took yet another unexpected turn.  U.S. District Judge William Alsup indicated that he is "concerned" the technology giants or their lawyers may have compensated reporters, bloggers, and journalists to influence what was published by the press. Even though the trial is currently winding down, the [...]
Google has announced that a new "field trial" of Gmail results within Google Search results, a Google Now-like app for the iPhone and the iPad is coming in a few days and the Knowledge Graph is going worldwide for English searchers. The news came at a special press breakfast today….



Please visit Search Engine Land for the full article.