Archive for the 'sales person' tag
I believe the highest objective of a successful organization is the building of a vital community.
Profitable companies everywhere have come to understand the power of community, even reaching far beyond the purchase of goods and services.
A vibrant community today plays a role product development, problem solving, culture, branding and even finance.
I've written in the past about how I believe this kind of multifunctional community forms around an organization and its purpose, but I think this idea also has profound implications for anyone that wants to join or sell to another organization.
I believe that you can understand more than most about a company by studying how its community is formed or not formed. I further believe that any consultant or sales person that attempts to work with an organization, regardless of size, can greatly increase the value they bring to an engagement by helping a customer or prospect deconstruct their own community.
Let me first briefly give you my thoughts on how community is formed.
Vibrant community comes about through the convergence of several essential channels.
Clarity – This is an organization's "one true thing" – the why they do what they do and single greatest reason people are attracted to the brand. Usually their customers know what this is, even if they don't yet.
Method – This is an organization's "point of view" or unique way of doing things. Most often it possesses branded names and processes and enables a common language to form in the community.
Culture – I often refer to culture as clarity amplified. This is the one true thing formed as a set of core beliefs and actions that are in alignment with why an organization does what it does. This isn't always articulated, but it's there. In organizations with a healthy culture this comes off as shared purpose.
Content – Content isn't just a channel for words and pictures. In this context it's the voice of clarity. Clarity brings focus to all things and with clarity comes stories that illustrate what the brand stands for. With stories community members have something to build a long-term narrative around.
Presence – This may be the closest thing to what most think of as a channel, because at some point we do have to put the stories in places where potential community members can consume them, share them and build on them.
Touchpoints – The final channel adds intentionality to the community building effort and shepherds potential community members down a logical path that leads to deeper and deeper participation.
Using the framework of channel confluence outlined above I would like to suggest that you now turn it upside down in an effort to better understand or dissect any organization you would like to engage or sell.
Follow this 6 step path to creating more value through healthy deconstruction
Start by researching every touchpoint an organization uses to interact with and move its prospects and customers. (I recommend my Marketing Hourglass model as a way to audit and organize the nature of touchpoints.) – What do they do to create awareness, build trust, convert, serve and follow-up?
Move on to audit the elements of their online and offline presence. Include things like advertising, events, social networks, public relations, sales and sales promotion, email marketing, and SEO.
Put together a grid of content types – awareness, nurturing, education and conversion. Do they blog, create eBooks, newsletters or webinars? Do they have gaps and inconsistencies?
What can you learn about their culture? Do they publicly display their beliefs, can you interview an employee or two, can you research and monitor what's being said about them online?
Do they have a set methodology for conducting business, working with clients, creating value? Have they named it, are there terms, phrases and processes that dictate a shared language internally and externally?
What do that stand for? What's their one true thing – even if they don't know what it is. What does the market really value about them, say about them? Why are employees drawn to work there?
The steps above represent a form of community anthropology and a process that will lead you to truly understanding the inner mechanics of a prospective client. You can make this research as simple or complex as the situation dictates but having this framework to apply will make your research more valuable and consistent.
But, it's what you do with this information that makes the magic happens.
You'll possess two things having done this process. 1) The keys to engaging a prospect in ways that your competitors will not even consider and 2) a road map for how to educate your customer or prospect on their own reality.
So, let me ask you this – how many other salespeople are approaching companies with this level of insight?
How to Dissect a Prospect in 6 Revealing Steps is a post from: Small Business Marketing Blog from Duct Tape Marketing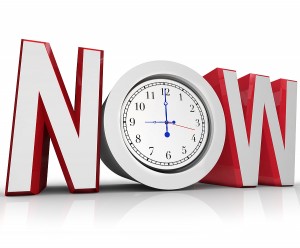 I've been in several conversations with clients and other business owners of late all surrounding the issue of creating urgency in potential buyers.
You've probably found yourself in the same situation. You know your product or service has incredible value but no one seems in a big hurry to buy it.
How do you move someone from "that might be nice" to "I need to have it now?"  Especially if you don't consider yourself a sales person.
The canned sales training answer to this question would be to create an artificial incentive or fear that can be relieved by making a purchase.  These might include:
Limited quantity — Hurry, because we only have 20 of these left in the warehouse and once they're gone…. they're gone!
Limited time — These grand opening prices will never be seen again so get in here before Sunday or say goodbye to these incredible savings!
The bonus — If you buy the cookware set today, you'll also get the matching knife set and a year's subscription to Foodies Magazine.
Each of those techniques can and does work.  But…you have to be careful.  Your customers and prospects are:
Pretty jaded
Pretty smart
Pretty onto the tricks
If the limited quantity, time or bonus items are legit — then give it a whirl.  But recognize that your audience is still going to smell promotional trickery, even if it isn't there.  (Remember, pretty jaded).
If people just aren't buying as quickly — maybe you're talking about the wrong things.  Are you still talking features rather than benefits?  Or have you dug deeply enough to get at the real "why they'd buy?"
I think in many cases…we get a little lazy here.  We think that people want to come to a home show because they like looking at new ideas for re-decorating their home.  But if you dig a little deeper and push through another couple "whys" you might take this path:
I'm thinking about going to the home show because it's fun to get re-decorating ideas.
I've been in my house for 10+ years now and things are feeling boring/stale.
We can't afford to move to something newer/bigger because we're upside down on our mortgage.
I feel stuck in our house and it's making me notice everything that's wrong, dated and old about it.
By investing in some paint and elbow grease, my old house will feel new again and I'll  fall back in love with living there.  I'll go from feeling like I have no choice to being happier with the choice I do have.
This is a simplistic example…but you can see I drilled down about 4 "why" levels to get to a very human truth. If I were writing ad copy or blog posts about the home show — rather than just pointing out all the booths that were touting re-decorating ideas, I'd focus on the idea that everyone's home could use a little help here and there…and the result is that you'll fall back in love with your home.
My point — before you create an urgency gimmick, drill down a few more 'why" layers and see if you can find a human truth that will serve as a much better urgency creator.
Photo courtesy of www.BigStockPhoto.com
Any parent will know how annoying the word 'why' can be.
But, for a copywriter, it is one of the most valuable words in the English language.
Why?
As a copywriter, you are:
A master sales person
A wordsmith
A persuasive orator
A great writer
However, you are not an expert in every industry sector in the known universe.
It is important that is made clear to your clients from the outset.
I often hear people ask why they need a copywriter when they don't know anything about their business. Well, that's exactly the reason why they do need a copywriter.
Let me explain.
In the client/copywriter relationship, the client is the expert in their industry, but the copywriter is the expert in selling their clients products and services to their marketplace.
So long as neither party crosses those lines, the relationship will be harmonious.
Why?
When taking a brief from a client, the one word that should constantly be used is 'why'.
Don't be afraid to keep asking, especially if you're dealing with a complex product or service.
The client will know their business like the back of their hand and therefore will have the tendency to talk in jargon only understood by their colleagues.
Your job as a copywriter is to break through that jargon to understand the product or service in layman's terms. After all, if you don't fully understand it, how are you going to be able to write about it and make your readers understand?
So keep asking:
Why?
What does that mean?
How does that work?
Why is that of benefit?…
Far from annoying your client, it will demonstrate your interest in their business and your determination to produce powerful and persuasive copy that will grab the attention of potential new customers.
At the end of the day, you can't write about something you don't fully understand, so keep asking 'why' until you get to the real nitty-gritty.
Landy Chase and Kevin Knebl begin their book "The Social Media Sales Revolution:  The New Rules for Finding Customers, Building Relationships, and Closing More Sales Through Online Networking" with a story about a successful sales person who increasingly found it difficult to achieve the same high level of sales with the strategies he was using.   In the past the phone was the primary tool for sales development.  The number of 'cold calls' determined the number of sales you achieved.  In their book, the sales person at his sales peak could make  twenty-five calls per week to get his results; as the years past and the technology evolved he had to increase the numbers of sales calls to get the same results until it became impossible to continue.  He had to rethink his strategy, adapt his skills and competencies to leverage the new technologies to maximize his productivity with minimal stress.
The reason I ask is as the web becomes the expert village, technology is redefining what we mean by experts….
The concept of expert appears to be evolving from a technical skill to an emotional and personal skill.
The individual is becoming empowered as their own true expert. 
The internet is allowing YOU to do your own market research, YOU to often know more about the product than the sales person.
No one can design a mass product that suits YOUR distinct personality….YOU are now the expert on what you want and companies are the conduit for its production such as Nike trainers and….
3D printing allows YOU to design and produce products from as diverse as chocolates to furniture.
Social media allows YOU to be the commicator of your own message, your own expertise. No one has the distinct, unique skills that you have….and that set of skills combined with the means of portraying them…gives you the expertise to share your knowledge.
Social media is allowing you to build your own specialist crowd to fill in your own knowledge gaps….YOU are your own yellow pages/directory.
You are your own expert…the question is…what will you do with it?
You can be your own producer, salesperson, marketer, designer……because the world has give you the technology to build your own world, and no one is more expert than you on what you require…
The question is …..if you are the new expert for your own world…how will you use it to make the world a better place?
Successful inbound marketing is about more than just driving traffic to your site and converting it into leads. What happens to those leads after they become part of your database? If the answer is "nothing," or "they get contacted by the sales team," then your inbound marketing strategy needs some serious marketing automation love.
Not only does marketing automation lower your cost per lead and cost per customer, but it also shortens your sales cycle and makes you look like a superhero to your sales team (a rare feat, indeed!).
4 Ways Marketing Automation Shortens the Sales Cycle
1. Marketing automation lets you score leads for quality and relevance.
That means leads only get to the sales team when they're qualified and ready to purchase. Being able to prioritize leads this way ensures your sales team spends time speaking with people who have already identified their problem and been educated on how you can help them solve it. This dramatically increases the likelihood that the sales person will win the prospect's business with far less time required to do so than with someone with a lower lead score.
2. Marketing automation educates people so Sales doesn't have to.
Okay, that's not totally true, but the content delivered by your marketing automation software certainly does. Gone are the days of sales people convincing prospects they want it, they need it, and they just can't live without it. With marketing automation, leads are nurtured via behavior-based triggers that indicate what prospects are interested in, and thus what content should be delivered to help educate them.
This shortens the sales cycle by removing the guess work for a salesperson. Instead of wasting time selling something a prospect doesn't need, prospects actually tell you what they're interested in based on what they read, download, and opt in to. Now your sales person can continue that education process with a very targeted conversation based on the prospect's needs, as opposed to figuring it out on the phone after trying to sell things that aren't relevant to those needs.

3. Marketing automation enables quicker response time.
Harvard Business Review reported that companies that contact prospects in an hour or less are 7 times more likely to have a meaningful conversation with key decision-makers than those who wait longer. Marketing automation allows you to set up events that trigger not just a quick response, but also a relevant one for the prospect at the exact time they're looking for you. By responding right when a prospect (or key decision-maker!) signals interest, your sales person gets to be the one providing solutions for someone exactly when they're looking for it, greatly increasing the chance of an expeditious close.
4. Marketing automation makes follow-up easier, faster, and more personalized.
Ready for the understatement of the year? Sales teams are busy. Well, the good ones are. Yours probably knows how crucial follow-up is to closing a deal, but when it isn't automated, it is one of the easiest things to fall through the cracks. Busy sales professionals are then faced with having to backtrack with prospects and rebuild relationships after long periods of silence.
Once sales and marketing define a follow-up process together, marketing automation allows you to implement it for all different segments of leads. This applies to leads that have already been worked, too, and have been put back into the lead nurturing queue. If a lead needs more nurturing, marketing automation ensures you stay on their radar, and when they make it back to the bottom of your funnel, they're even more prepared to purchase than during their first sales cycle.
The power of marketing automation lies in its agility. Marketers can adjust campaigns in real time, learn from mistakes, capitalize on successes, and deliver content that helps prospects. All of these capabilities help transform a lead from a mere database entry to a prospect with very specific problems, behaviors, and interests, giving your sales team the information they need to personalize the sales process and ultimately accelerate it for more closes and more happy customers.
How have you used marketing automation to effectively shorten your sales cycle?

Image credit: quinn.anya
Connect with HubSpot:
"In June, we talked to a self-described "disgruntled" Patch ad sales person, who told us the project has been a "disaster."

He blamed two things. The product – "they're selling a branding advertising campaign to small businesses that should never put their first dollar in that bucket – and Patch sales leadership."

– AOL Patch Ad Sales Leaders Are Suddenly Gone (via tedr)
This guest post was written by Seth Sternberg, the CEO and Co-founder of Meebo. His last guest post was about the job of a pre-launch startup CEO.  In this one, he discusses how that job changes when your company grows to 200 people.
The job of CEO at a 200 person company is pretty different from the life I had 6 years ago—just before Meebo launched. It's a lot less about what I do and a lot more about how I enable others. In today's world, if you zoom out to a very macro-level view, there are three things I do. 1. Strategy. 2. People. 3. Resource allocation.
Strategy
You always hear that part of a CEO's job is to come up with the "strategy". But what does that really mean? In my world it's listen, synthesize and communicate.
Listening means listening to everyone. Blogs, your employees, the press, other entrepreneurs, venture capitalists, customers and users—anyone who might have an interesting or informative point of view on what your company does. Bandied together, those constituencies form your market.
Synthesizing means taking all those things you've been listening to, deciphering signal (10% of it) from noise (90% of it), and adjusting course based on new points of view or new information. It's rare that you'll gather the exact strategy you should follow from the signal, but put it together and apply your own secret sauce and you have your winner.
And finally you communicate the newly formed strategy (to the extent you've decided to adjust course) to the market – the same people you've been listening to. At the end of day, you are your company's chief sales person. To investors, the press, recruits, customers and users. You need to convince all of these people you've been listening to that you heard them, you internalized it all, and you came up with the winning strategy.
Together, I call these three pieces The Strategy Funnel. You listen, you synthesize and communicate and then you start all over again, listening to the feedback after you've communicated.
People
So many things are happening on a daily basis that it becomes very hard to stay on top of it all. In fact, you really can't. Rather, you rely on your team to truly own the pieces of the overall puzzle that they are responsible for. This requires lots of things, top among them is trust.
First, you need to make sure you have the right folks in the right positions. Beyond ensuring that their skills (both hard and soft) are right for the role, you need to make sure that they continue to scale into that role as it inevitably becomes more complex with the growth of the company. Someone who was great at 100 people may hit a wall at 160 people.
Second, you need to make sure that these people are empowered to run their parts of the show. A lot of this empowerment comes through information, which of course needs to be communicated in some way. Counterintuitive as it may seem, ensuring that communication lines are very high bandwidth within the company is one of the top things you can do to empower people. Well…that, and not be a micromanager.
Third, you need to make sure you've clearly communicated the mission to your folks. If your leadership team doesn't understand the mission or strategy, then neither will their respective teams. Watch how quickly progress will grind to a halt without a clearly articulated strategy in place—it won't be pretty.
Fourth, you are your company's chief recruiter. If one of our teams needs me to sell a candidate, I'll get on the phone day or night, weekday or weekend. Heck, I've even flown out to see a candidate or two if they're someone super special. Your company lives or dies by its team, regardless of whether you're 2 people or 200. Attract the absolute best and brightest to work with your team and you're already winning.
Resource Allocation
As your company grows and leaders at your company come to run specific functions, each function will vie for the company's resources to best achieve its goals. Let's unpack that for a minute. Since you can't know everything that's happening within the company, and therefore rely on your leadership team to run their respective functions, how do you make sure everyone's on the right track? You provide clear goals for them to achieve. You measure these goals through a set of mutually agreed upon metrics that they are working to attain. Often, they will have a bonus tied to the achievement of these goals. So not only is there a sense of professional pride with meeting goals, but a bonus is often on the line too. And since you're already hiring fantastic people who are intrinsically motivated, these people will work very hard to achieve their own team goals and thusly, the company's goals.
One of the ways folks work to achieve their goals is to draw resources from the company. Some services are often shared at the corporate level—recruiting, HR, facilities and financial analysis would be an example. Other services are often shared between teams. For example, the ads team is as dependent on our engineering team to provide them with enough engineers to build new ad products as is our consumer products team to build the (very cool) checkins service we're working on at Meebo. The leaders of these teams, at some level, compete for these shared resources—the more they get—the more likely they are to meet their goals.
You, as the CEO, are the ultimate "disinterested third party" between each of these teams. You, more than anyone, are tasked to make certain that the overall company meets its goals—not just its revenue goals or product goals, but all of them! As such, you make the call on how resources are allocated between competing priorities within the company.
That's the end of the formal programming. Strategy, People and Resource Allocation are the three things I really spend my time on. But before we part, just one more thing. You are human. You make mistakes. You get stressed. But at all times, be real! Your people and your market want to hear from you—they want to know you and know what you stand for. They can sniff bullshit a mile away. Don't disengage with reality behind the CEO's magic curtain—it's all too easy. Keep it real.


Seth Sternberg co-founded Meebo. Seth, a Connecticut native, worked in IBM's mergers and acquisitions department, while also working on corporate strategy and venture capital initiatives prior to starting Meebo.
Meebo is a social platform connecting users with their friends across the web. It began in 2005 as a browser based instant messaging program which supported multiple IM services, including Yahoo! Messenger, Windows Live Messenger, AIM, ICQ, MySpaceIM, Facebook Chat, Google Talk and others.
Meebo expanded its offering with the introduction of Meebo Rooms, and most significantly, the Meebo Bar. The Meebo bar allows users to connect with their friends and share content on hundreds of content sites across the…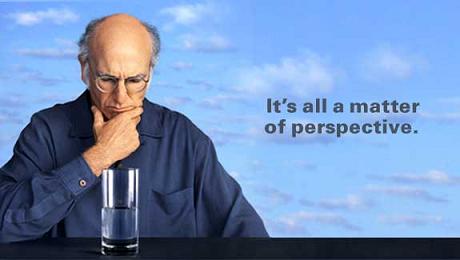 There's a breed of PR people out there that can get the meeting, do the interview and chat the darn thing all day long on the phone with journalists, email every producer and blogger on earth and yet….they have an anemic list of coverage, though, and the buzz-o-meter isn't reporting the faintest blip. The shortfall in coverage usually reflects a disinterest in following up. Getting the meeting is exciting, even one online, but closing the deal and getting the coverage is where the big payoff is. To get there, you have to be creative and aggressive with the followup.
The lack of genuine followup is the biggest failing of this business.
One of the secrets of great PR is knowing that if you want to read what you've pitched, you've got to work it until it goes down! If you've got the best three-point average in the NBA or you've just run down a dozen people in suburbia, don't worry, the press will want the story. No pitch needed to prep. If you're the one asking for the coverage though, you have to follow up to keep the journalist as excited in your big idea as you are to get the story filed.
What can kill your story after an interview? Hundreds of factors. One is that a journalist, blogger, or producer might like your story, but he or she has to do so much research to make it happen and there's not enough time to do it. How can you help? Make sure that at the conclusion of any interview, you get a list of deliverables, the data/knowledge/trends you can send that reporter so their job can be done. By doing the legwork–and doing it till they're satisfied (!)–you've increased the likelihood of the story running tenfold.
Another pitch sinker is when a similar pitch crosses the transom and that PR person is just a better sales person. This job is a battle of the personalities. You need to stay in front of the person you/your client interviewed with so they don't forget you, so that you're top of mind. Never give them enough time to be distracted. It they are, the first three paragraphs they've drafted will land in the "must eventually get to" pile and die a painful, miserable death.
More times than not your story dies because journalists expect you (or your agency) to keep on them. If you don't they figure it wasn't as important as they thought it was. Key word: thought. You need to be thinking of new ways to keep it fresh. Getting through the interview is just one step of PR, not the end-goal. After your conversation, you need to shift gears to get to that high circulation finish line, so continue to forward the journalist or whoever some relevant material, ask them no-BS questions and stay firmly in touch. Don't be a pain, but be enthusiastic!
Question: How do you keep "things" afloat in the minds of people you pitch? Let the two of us know. More new posts coming: one on the mid-August blues in media and how PR people should go for it… Watch this space.